The Promise, or the Pros and Cons of Talking with God available in paperback & e-reader
This post may contain affiliate links or I may have received the product free in exchange for my honest review. See full disclosure for more information.
TouchPoint Press announced its recent acquisition of Sean Paul Murphy's memoir, which promises to be both an entertaining read and inspirational tool for readers around the globe.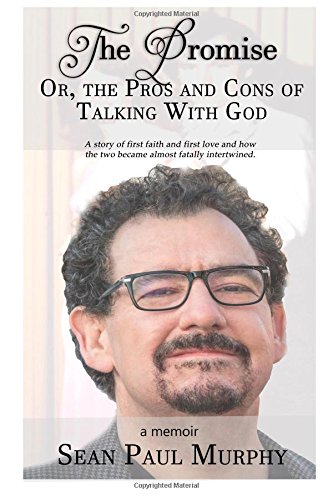 The Promise, or the Pros and Cons of Talking with God is Sean's inspirational, coming-of-age tale of first faith and first love and how the two became almost fatally intertwined in his life.  It is a poignant and insightful meditation on surviving in the gray area between God's sovereignty and our individual free will.
"Unless you're a big name celebrity or other well-known personality, selling your memoir is more than just difficult; it's often impossible. After all, everyone has a story to tell, don't they? When we received Sean's pitch, we weren't certain it would be one we'd pursue—even with his clear accomplishments in the film/movie industry. But a few pages in and I was hooked." Publisher, Sheri Williams adds, "Sean's author voice is crisp and inviting. It's like having a conversation with a close friend and sharing the struggles and revelations he's encountered. And, best of all, he's down-right entertaining!"
While Sean wrote this book with the Christian reader in mind, the audience for the book is definitely not limited to born-again Christians. It was written in casual, easy-to-understand, non-theological style to make it accessible to spiritual seekers of all varieties. Human beings naturally seek to find the transcendent and eternal. This book reveals it is possible.
The Promise, or the Pros and Cons of Talking with God will be released in July 2014 in paperback and ebook formats. Pre-orders will be available via TouchPoint's website or Amazon
Sean Paul Murphy is an award-winning screenwriter with fourteen produced feature film credits including the faith-based favorites "Hidden Secrets," "Sarah's Choice," and "The Encounter."   Sean lives in Baltimore, Maryland.  He is happily married with three step-daughters, and he can be found every Sunday morning playing guitar at his church.