Put Your STEM Knowledge to Work with Logics Academy Talk Bot From Creation Crate
This post may contain affiliate links or I may have received the product free in exchange for my honest review. See full disclosure for more information.
Creation Crate delivers hands-on projects that prepare you for the jobs of tomorrow. Each project line combines fun hands-on STEM projects with educational online courses to create real world experiences.
This can be a great summer project for your kids to build and test with fun building creations. Your kids will also love it when you join in the fun, it can be a creation the both of you put together. It will keep up their learning potential going while they are on break from school. Check out their many projects they offer. Their kits include everything you will need to complete your project.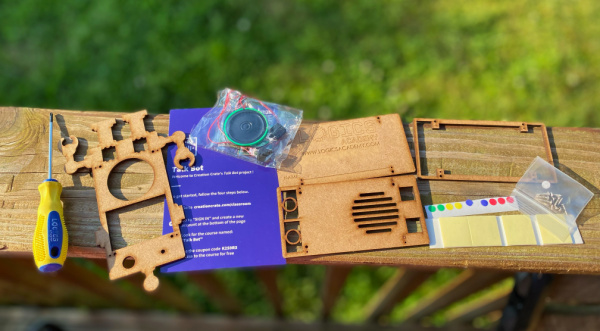 About Creation Crate:
We read, we listen, we memorize, but we still struggle to learn new things. There's a better way. At Creation Crate, we believe people learn best through doing and creating.

Our mission is to inspire your curiosity and help you realize your potential, as you solve real world problems with hands-on projects. Whether you're an adult interested in learning something new, a parent preparing your child for the jobs of tomorrow, or a teacher engaging your students with hands-on experiences—Creation Crate is the perfect challenge.

Simply pick a field that interests you and use the skills learned from one project as the foundation for the next.

Young or old, experienced or inexperienced, tech literate or tech illiterate—it doesn't matter. The time to begin is now. To all the doers out there, we ask: what kind of world will you create?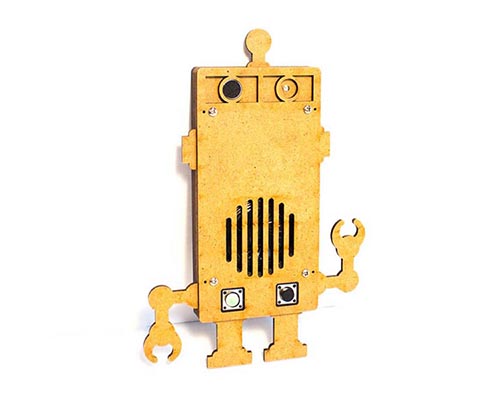 Build your own personal customizable recorder!
This exciting and adorable personal recorder can be used to record and play back your voice, music or just about anything!
Check out this great video about Talk Bot!
Available for purchase on Creation Crate's Website.
Stay socially connected with Creation Crate for all their latest projects: