If there is one thing known about me it is that I never go anywhere without a drink in my hand whether it be coffee or water. Finding containers that will keep my liquids cold or hot is a challenge. Some tout they will, but don't deliver and that left me searching for other options. This is where my new found friend the qottle comes in!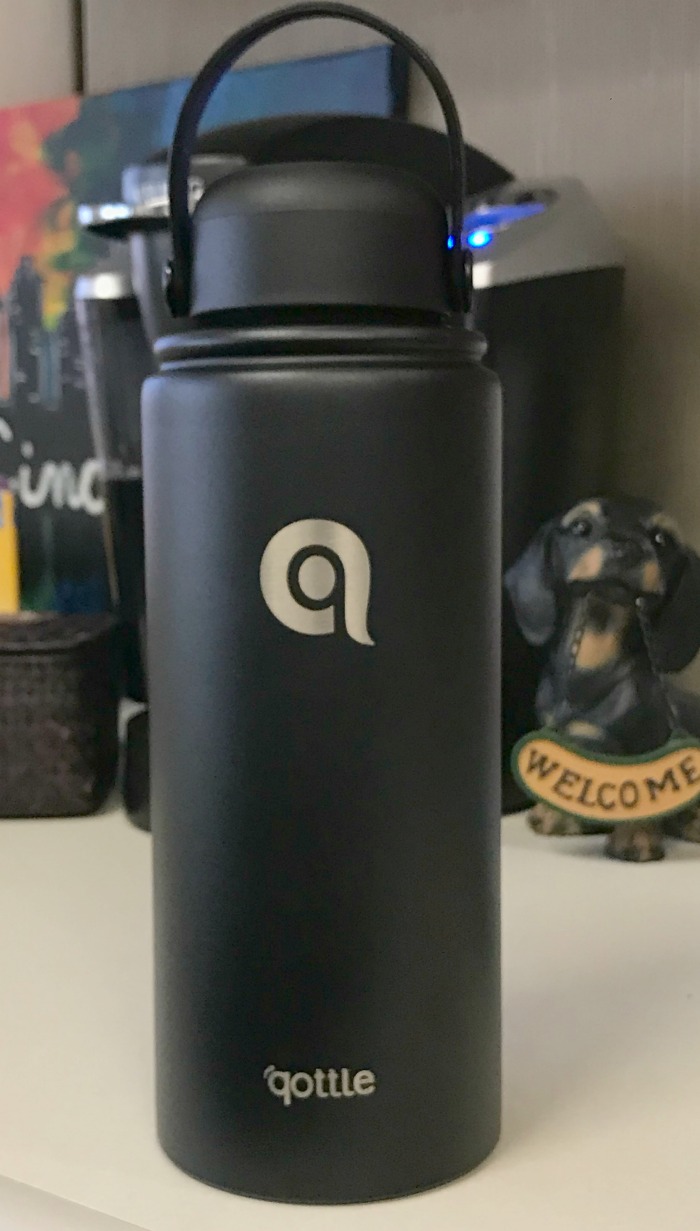 Water is definitely high on my list of priorities whether I am heading to the office or a day out sight-seeing. However, I am not a fan of bottled water. I prefer the more eco-friendly containers like the qottle!
About qottle:
At qottle, they're turning the premium water bottle world upside down by offering high-quality, 100% stainless steel bottles and tumblers at affordable prices. Their community is a diverse one, because healthy hydration is for the many, not the few. So whether you're a master of the outdoors, a casual creative, or an office superstar, there is a durable and uniquely stylish qottle for you. qottles are eco-friendly, hypoallergenic, customizable, and double-insulated—allowing you to keep cool or stay steamy as long as you need.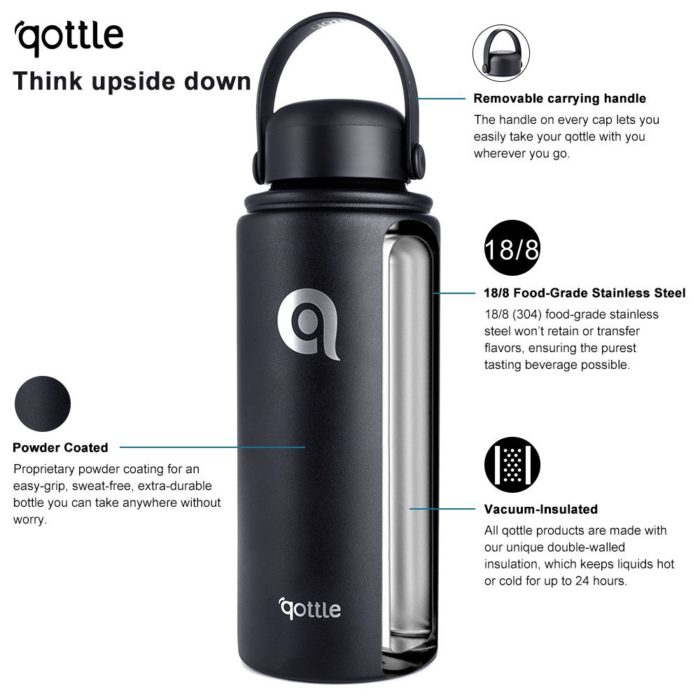 What is a qottle?
It is a fun name for a totally needed, useful, and eco-friendly bottle! It is a rugged, durable, vacuum-insulated stainless-steel mug that is easy to snap open and closed, leak-proof when sealed shut and is great for using in your home, office and even outdoors.
Whether you are traveling, hiking, running about town, etc., this fun bottle is perfect for to hold all your hot or cold drinks! It is vacuum insulated to keep beverages hot for up to 24 hours and cold for up to 24 hours.
qottle features in a nutshell:
2.3″ Wide Mouth Opening
Non-slip powder coated
Double Wall Vacuum Insulated
Keeps Hot up to 24 Hours, Keeps Cold up to 24 Hours
BPA-Free, 18/8 Stainless Steel
Limit your need for refills with this large capacity bottle.
The handle on the lid makes it super easy to carry and store
Keep your family and friends healthy and hydrated with an eco-friendly water bottle! The qottle 32oz Stainless Steel Vacuum Insulated Water Bottle would make a fabulous gift for everyone on your Christmas list this year!
Connect socially with Qottle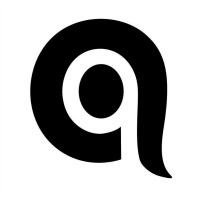 ---
qottle is now on our Mega Merry Christmas Gift Guide. You can view it HERE.