Ready to Move in Together?
This post may contain affiliate links or I may have received the product free in exchange for my honest review. See full disclosure for more information.
For most people, being in a loving relationship is one of the most important and rewarding aspects of their lives. Sometimes you meet that special someone at a young age, and you stay together for the rest of your lives. Sometimes you think you've found your special someone only to discover a few years down the line that they aren't so special after all. For some people, the wait for a life partner takes a little longer. In the meantime, you're still living your life, working, making a home for yourself, maybe raising your children. When you are in a relationship and things are going well, the subject of sharing a home is likely to come up, and it can seem like a good way to deepen your love and strengthen your bonds. This is perfectly true of course, but there are a few things to talk about before you take the step and move in together.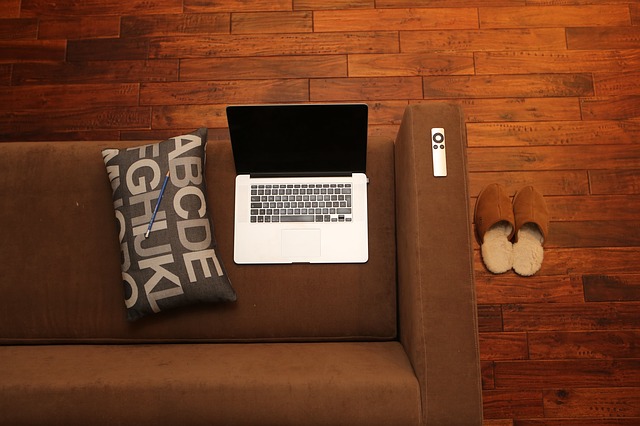 Where will you live?
If you both have a home, either one of you agrees to move into the other's home, or you look for a new home together. Your options will be affected by your circumstances and finances, but you also need to consider each other's feelings. For example, you may live in the house you shared with your ex-husband. You want your new partner to move in with you because you like the house, it saves any expense or upheaval, and as he is only renting it makes financial sense to live in your house. That sounds very sensible and practical; the only thing is that your partner doesn't feel comfortable about moving into a house you shared with your ex.
Where will everything go?
If you've both got homes, you will have at least two of everything, when most of the time one would be plenty. There will also be all the personal possessions, clothes, shoes, electronics and hobby equipment. Where will everything go and whose toaster are you going to keep? You need to sit down and work out the best way to approach the problem. You could, for example, compare items, see whose is the best or newest, and either store, dispose of or donate what's left. You may well know of young couples or students who are setting up their first home and need appliances, crockery, and a vacuum cleaner. If so, giving them the items you don't want is a great way to help them out, and it saves you a lot of hassle sorting the unwanted property. You could also use a service like Freecycle, where anything someone no longer wants is offered for free to anyone who can collect it. Also, when you move in together, don't forget that the place you live is your home, and you should have an equal share of the space in which to keep your belongings.
How will you manage your finances?
Money is an issue which causes more discord between partners than almost anything else. It's vital that you are clear on who is responsible for paying what, with a reasonable starting point being each of you pays half. How you arrange this is your decision, you could have a joint account, or one partner pays their share to the other partner's account every month, or you could each be responsible for paying certain bills. The division should be fair and something you are both happy with, and it's sensible to agree to review how things are going at regular intervals. There also needs to be an even contribution to other expenses like vacations, days out, Christmas gifts, etc. If you are sharing household bills, but one partner is paying for all the extra expenses while the other spends the rest of their money on themselves, things are not going to go well for long.
Children and pets
Kids need stability, and if they've already been through their parents' divorce or other separations, they might be very wary of their parent moving in with a new partner. The subject of how step-children and their step-parents get along – or not – has been a subject of much examination and discussion. What you both need to be clear about is that this is intended to be a long-term move and that the children will be welcomed and loved in the new living arrangement. Whether they will be living there or not, they should have their own space and think of it as home, not a guest bedroom. If there are any pets on either side, they will have to learn to co-habit as well. You can't accurately predict how animals will respond to each other when they meet, but most good-natured, well-socialized animals will learn to get along. You could have a problem if one of you has cats, and the other has a German Shepherd that likes to eat felines for breakfast, but in most cases with some care and attention pets will rub along ok once they've settled in.
Planning a move
After deciding who is going where, who's paying for what and whether your dog is likely to be flossing kitty fur out of its teeth, you can now look at the logistics of the move. If you can, get some quotes from local moving companies for the day of the move. This will be much easier and less stressful than trying to do it all yourself in a hired van. Sort out all the things you are getting rid of first and clear them out of the way to whatever destination you have organized. Then the removal firm can simply pack everything else up and transport it to the new residence. Make sure you've agreed where everything is going to go in advance, so there are no problems when it all arrives, and get family and friends involved to make it a celebration of a happy occasion.
These are the kinds of issues that need to be discussed before making any decisions, as you must both be happy with the living arrangements you make. You need to be flexible and accommodate each other's needs as far as is reasonably possible. You can draw up a legal agreement to protect both of you in case things go wrong in the future, which may not sound very romantic but could save distress down the road. Starting your life together is momentous and wonderful, so get off on the right foot by agreeing how you will take care of the practicalities.