Relieve Aches and Pains with Products from Salonpas
This post may contain affiliate links or I may have received the product free in exchange for my honest review. See full disclosure for more information.
As I get older, I am really noticing more aches and pains that seem to be more prominent than when I was younger. When I'm feeling those joint and back aches and pains, I look to Salonpas to help me relieve a lot of those pains so I can continue on with my day pain free.
Salonpas is one of the leading companies to help you with pain relief! Salonpas offers a full line of patch, cream, roll-on, gel and spray products that employ a variety of active ingredients, formulas, and technologies.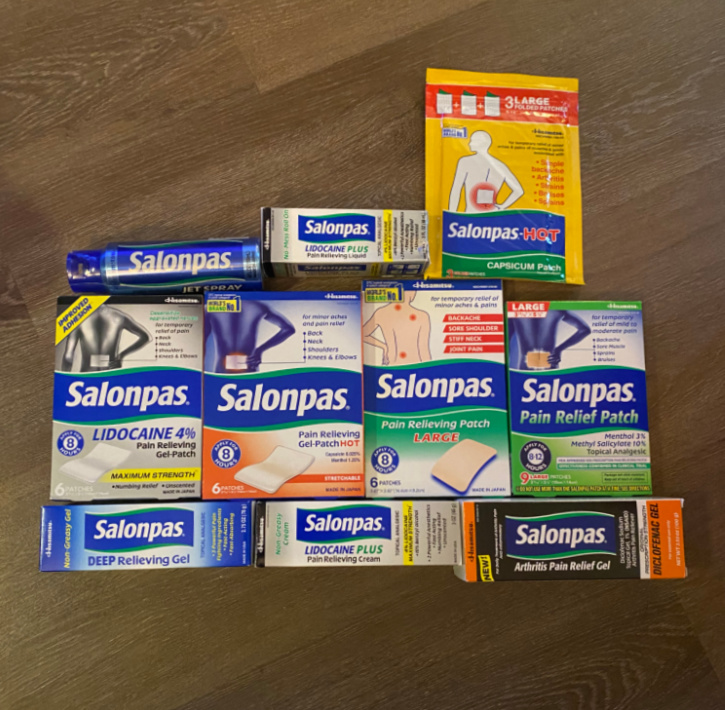 About Hisamitsu America:
Hisamitsu America is the US division of Hisamitsu Pharmaceutical Co., Inc., founded in 1847, which has specialized in transdermal drug delivery system technology since the introduction of its Salonpas line of patches in 1934. The Salonpas® product line, which gained early acceptance in Asia and is now registered in over 30 countries, has pioneered the development of transdermal patches to relieve pain. Since 2010, Salonpas has become one of the fastest growing OTC brands in the USA. Salonpas became the most popular pain relief brand on Facebook in 2020.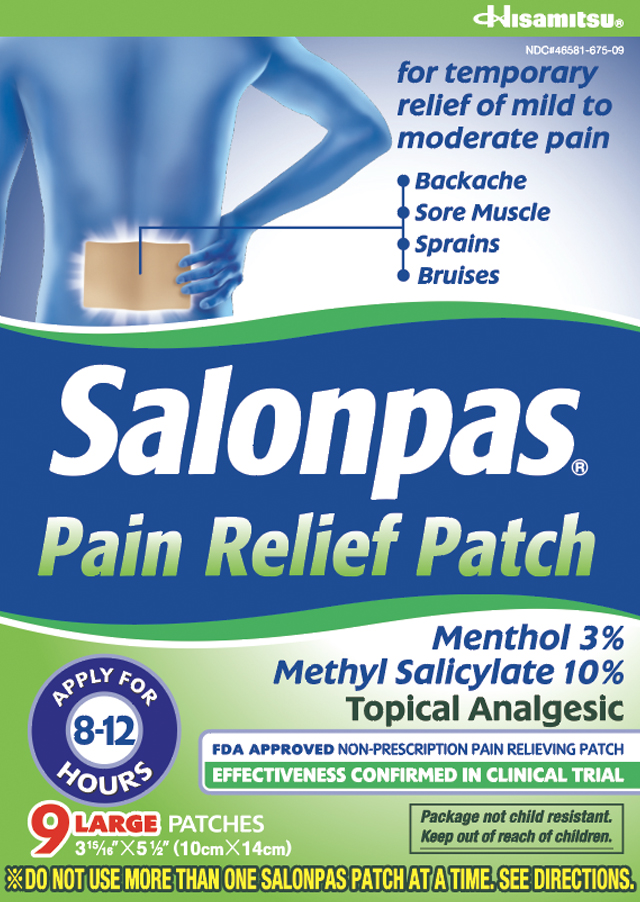 Salonpas Pain Relief Patch LARGE contains two powerful pain fighting ingredients, menthol and methyl salicylate (an NSAID – a nonsteroidal anti-inflammatory drug).
Number of Patches: 9 Count
Patch Size: 3.94″ × 5.50″ (10cm x 14cm)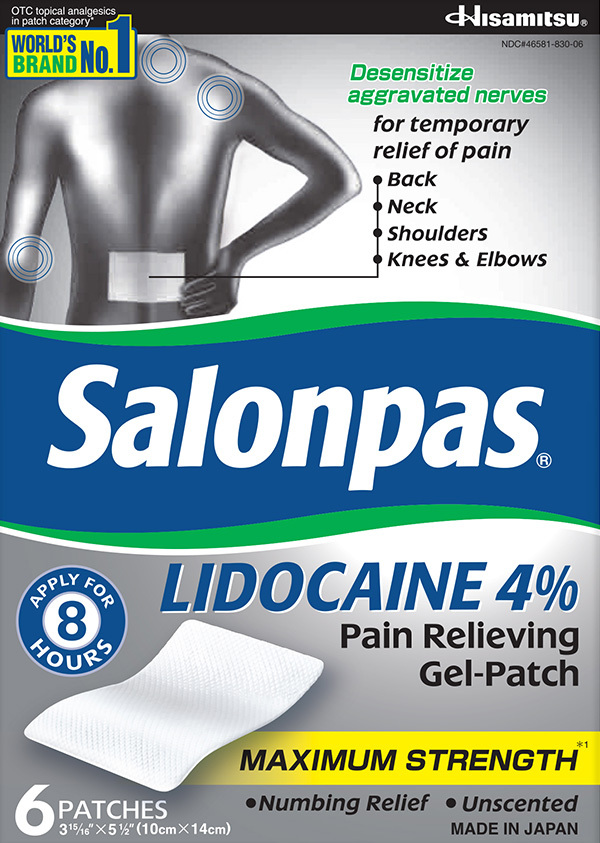 The Salonpas® LIDOCAINE Pain Relieving Gel-Patch uses hydro-gel based technology and maximum strength Lidocaine available without a prescription to provide numbing relief. The Salonpas® LIDOCAINE Pain Relieving Gel-Patch provides temporary relief of pain associated with back, neck, shoulders, knees and elbows. Please note that Salonpas® LIDOCAINE Pain Relieving Gel-Patch is not indicated for post-herpetic neuralgia.
Number of Patches: 6 Count
Patch Size: 3.94″ × 5.50″ (10cm × 14cm)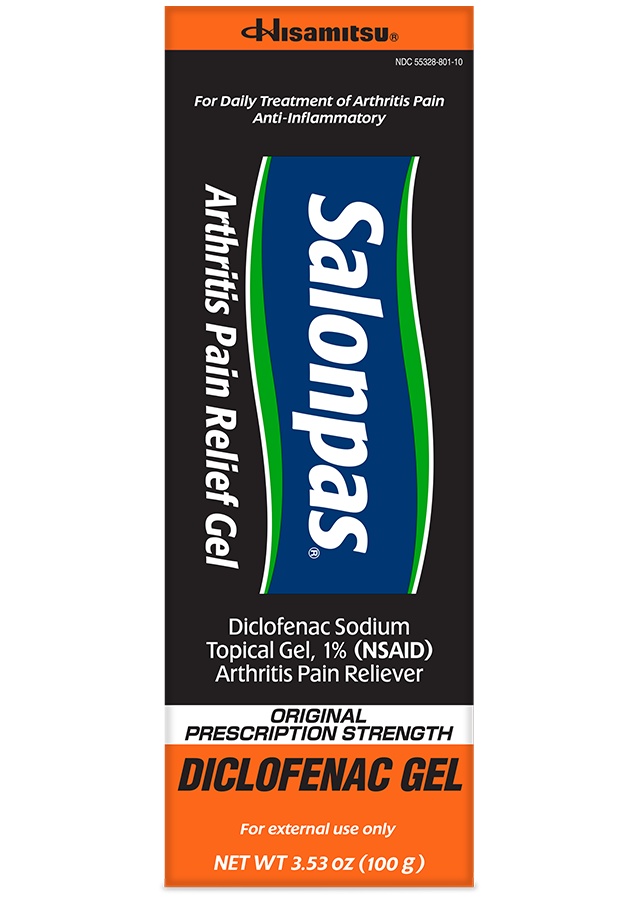 Salonpas® Arthritis Pain Relief Gel is the newest product from the pain relief experts at Salonpas®. It's powered by diclofenac, an effective pain-relieving NSAID. Once only available as a prescription, diclofenac sodium 1% gel is now an FDA-approved OTC (over-the-counter) medicine.
Salonpas® Arthritis Pain Relief Gel is clinically proven to reduce pain of arthritis in major joints (foot, ankle, knee, elbow, wrist, hand), and is safe to use for up to 21 consecutive days. Salonpas® Arthritis Pain Relief Gel is a clear, non-greasy, unscented gel that reduces inflammation and delivers relief right at the site of pain.
You can find all Salonpas products at your local pharmacy, retail stores and on Amazon.
Stay socially connected with Salonpas: