Relieve Those Aches and Pains with VIVE CBD Products
This post may contain affiliate links or I may have received the product free in exchange for my honest review. See full disclosure for more information.
With all the stresses and worries everyone has today, we need something that will help us calm our anxieties that are natural, something you will feel better about taking than something with harmful chemicals. VIVE CBD Products have lots of alternatives to choose from.
I have lots of aches and pains because I am getting older and the body lotion really helped calm down those pains. It can also help out my sons eczema flare ups. The oral tincture actually helped me at night to get a better sleep. It calmed my brain down so that I could shut down and drift off to a peaceful sleep. My anxiety level also dropped to a manageable level so I can get through the day better.
Made With Organic Hemp
Our CBD products are manufactured exclusively from organic hemp. Industrial Hemp, referring to the non-psychoactive variety of Cannabis is currently used in nutraceuticals, health foods, and organic body care.
About VIVE CBD:
Vive CBD is committed to bringing you the highest quality CBD products available.

Founded in 2019, we are a Michigan-based company with a mission to bring a variety of quality CBD products to everyone. Especially to those suffering from health issues and disabilities.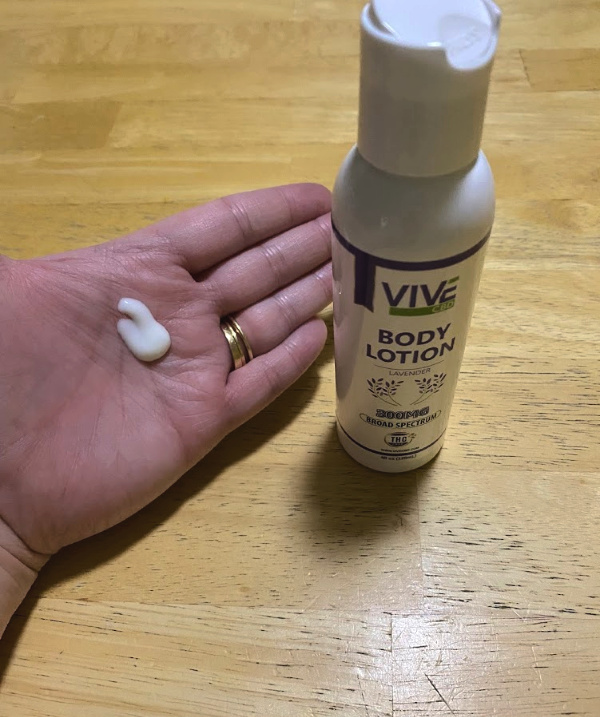 CBD lotion is the perfect way for anyone to introduce themselves to the holistic world of CBD! Whether you're looking for ways to relieve muscle and join pain, arthritis, nausea, psoriasis, eczema, rashes or burns, CBD lotion is the ultimate CBD product. Made from hemp oil and manufactured in the USA, Vive's CBD products are great for anyone looking for CBD for anxiety, CBD for Stress, and CBD pain relief. Our organic CBD products are broad spectrum and can be used for a variety of ailments. Our CBD body cream can also help you ward off the onset of wrinkles and offers anti-aging properties. Better than CBD candies or CBD gummies, our CBD lotion will moisturize and help your relax each night away.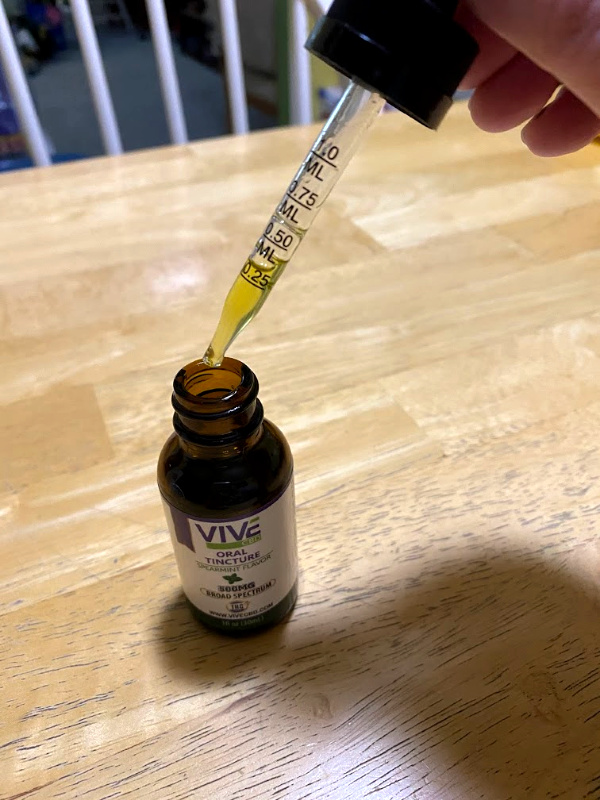 Our broad spectrum
CBD Oil/Tinctures
are THC-free and Non-GMO. Our CBD Tinctures, which are available in different flavors provide quick relief because of the naturally-occurring cannabinoids and terpenes within the Vive CBD products, without the psychoactive THC ingredient in cannabis.
Available in a 30ml tincture bottle that also includes an oral dropper for easy use and safe travel.
Available Flavors: Natural, Orange, Strawberry, Spearmint
250 mg, 500 mg, 1000 mg, 2000 mg, 3000 mg, and 4000 mg
Vegan, Non-GMO
You can purchase your own Body Lotion or CBD Oil Tinctures on their Website.
Stay socially connected with VIVE CBD for all their latest products: