Road Trip Checklist – 5 Things To Check Before Going On A Road Trip
This post may contain affiliate links or I may have received the product free in exchange for my honest review. See full disclosure for more information.
There is nothing quite like taking time to travel in your vehicle and explore new landscapes, coastlines, and towns. You should be reveling in the excitement of your upcoming adventure! Of course, it can be hard to keep yourself from stressing over minor details or worrying about forgetting an essential item at home. Preparation is key to planning an unforgettable experience. So, make sure you have all your bases covered and tick off these five essentials from your road trip checklist: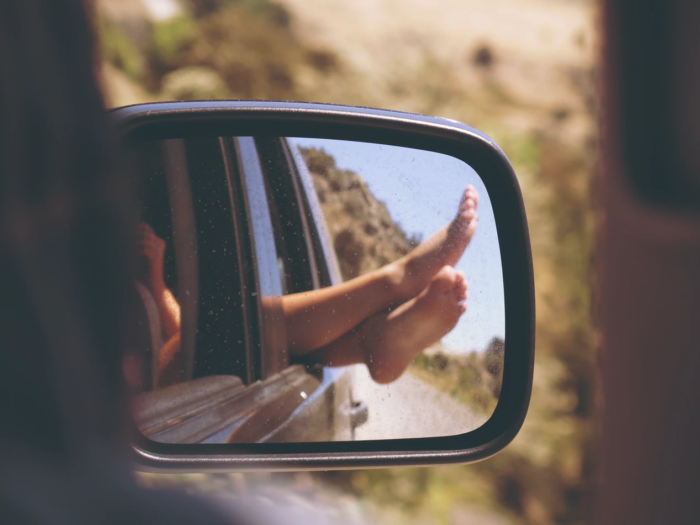 Photo: anja/Unsplash

1. A Fully Stocked First Aid Kit
The old saying, 'hope for the best and prepare for the worst' should be your packing mantra. Before you consider the fun stuff like food and entertainment, make sure to stock up on medical supplies. This includes any medications you take – including over-the-counter stuff like painkillers and allergy tablets, fresh bandages, insect bite antiseptic creams, and anything else that will take your first aid kit from basic to comprehensive. And in the same spirit of being ready for anything, you might want to get yourself a CPR certification and be able to help in case someone's life is in serious danger.
2. Fresh and Longlife Snacks
Though it's a sedentary activity, driving for long hours is exhausting. Keep up your energy levels by packing a variety of tasty nutritious snacks. Given that you're taking a holiday, there is no shame in including some sweet or salty treats like chocolates or candy bars as long as you also have some healthy items to keep you going. Fruits, canned foods, instant noodles, sandwiches, and trail mix are all some simple and easy ideas to consider. On an even more important note, don't forget to bring a large supply of water.
3. Offline Maps or Navigation Apps
Like all technology, advanced GPS navigators and smartphones are fallible to faults and signal issues. No matter how well you might know your route, always travel with offline maps and navigation tools just in case. Test out the offline mode of your GPS well in advance of your trip to see if it works well.
If it does not have an offline option, get yourself an alternative app, or, download all relevant maps to your device so that you can access them without the internet. It also doesn't hurt to keep a couple of paper map copies and emergency phone numbers on hand too.
4. Car Tyres, Fuel, and Fluids
It may be obvious, but if your car is overdue for a service, book yourself in to see your mechanic before you go away. On the day, inspect your vehicle yourself to confirm all of the following:
Tires are in good condition and you have functional spares in your trunk
Your fuel tank is full
All your lights are in working order
Fluids are fine and functional (brake, oil, windshield, etc.)
If you notice any issues with your car, take no chances. Delay your trip until these checks are clear – your safety is more important. If delaying isn't an option, you can always hire a professional party bus from Anaheim.
5. Music, Audiobooks, and Podcast Downloads
You don't want to rely on the internet for your entertainment when you are driving out of range. Collect your best CDs and download any audiobooks, podcasts, or other audio material that you'd like to have with you. It can take hours to download large audio files, so aim to do this in the week before your road trip (or earlier). If you plan to bring speakers or portable radios, ensure that they are fully charged and that you have spare chargers or batteries.
Once you've completed all these important safety checks, you can focus on the fun parts of planning, like which games you'll take with you or the scenic spots you might like to stop at. Enjoy!