How To Maintain Good Mental Health While Traveling
This post may contain affiliate links or I may have received the product free in exchange for my honest review. See full disclosure for more information.
Whether you're going on a road trip or flying abroad, traveling is one of the most rewarding ways a person can spend their time. Seeing the world and experiencing foreign cultures is one of the only ways to truly understand the scale of the planet we live on and witness the diversity and ingenuity of different nations. Traveling can also be an incredible bonding experience between friends or romantic partners, or even between strangers.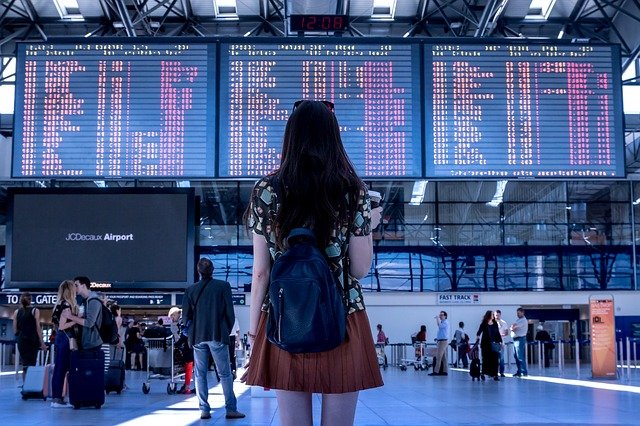 However, traveling also involves a great deal of stress and anxiety that can come with things like boarding transit and following a schedule, especially if you have additional hurdles like a language barrier to deal with. It can be easy to get lost in the hullabaloo of travel and end up stressed and worried the whole trip, neglecting your mental health.
Those with pre-existing mental health conditions might even suffer from a sudden onset of symptoms, like a panic attack, without adequate attention to their mental health when traveling. Fortunately, with a little attention to your mental wellbeing, you can ensure that your next grand adventure helps improve your mental health rather than hurt it. With that in mind, here are five tips for how you can maintain your mental well-being while traveling.
Plan Ahead
One of the easiest and most important ways you can stop unnecessary anxieties and sources of stress is by doing your research and planning ahead. The most major sources of anxiety when traveling usually involve things like boarding a plane or sticking to a schedule. Time-sensitive activities can be a major headache when faced with unexpected delays.
Fortunately, by planning ahead and making sure you account for potential delays like traffic, you can have confidence in your own schedule and avoid worrying too much during your trip. Researching things like hotels and restaurants in advance is also a fantastic idea, and can spare you and your traveling companions from a bad case of food poisoning or sleeping in a sketchy motel.
Take Time To Unwind
Another common mistake travelers make is getting too caught up in their list of daily activities and sightseeing, neglecting the need to take a break every once in a while. A lot of travelers feel that any time not spent experiencing a travel destination is precious vacation time wasted. However, everyone needs some downtime to recharge and recover, especially when their daily schedule is more active and busy all of a sudden.
By remembering to take some time to relax alone, you can make sure your travels are calm and less stressful down the line. Downtime doesn't have to be wasted time either; you can simply take a walk around the block and experience the travel destination in a more peaceful way. That way, you can thoroughly enjoy your trip, without the pressure of "needing to see it all."
Stay Connected With Support
Most individuals have access to a wide support network at home to deal with the stresses of daily life. From family members to friends to therapists, we all find different ways to cope with everyday anxieties that we call on whenever we need to. Why should traveling be any different? While it might be tempting to isolate yourself from things that remind you of home while traveling, it's still important that you're able to call on your support network when you need to, even if you're abroad.
This can be as simple as keeping in contact with friends and family every so often while you're traveling. Your friends and family will appreciate being thought of while you're away as well. You can also continue to access mental health resources online, or even confide in an online psychiatrist if you find yourself struggling with mental health issues while away.
Bring Comforting Things
Although we might associate traveling with being away from home, that doesn't mean you can't bring the comforts of home with you! Placing yourself in an entirely alien environment can actually be really stressful and mentally taxing. By taking a piece of home with you, such as a beloved CD (or playlist, for more modern folk) or even something like a favorite sweater, you can keep a wonderful reminder of everything and everyone waiting for you at home once it's time to return.
Stay Mindful
Finally, it's important to practice mindfulness while you're traveling, just like you would at home. This isn't just beneficial to your mental health. Traveling is about experiencing something new, making new discoveries, and you can't do that if all you're doing is worrying about other things! By staying in the moment and being aware of your surroundings, you can capture the complete magic of traveling while also preventing yourself from spiraling or being overly anxious, improving your mental health.
Making the Most of Your Travels
Hopefully, these five tips help you to stay mentally healthy the next time you go on a big vacation! Remember, being on holiday is no excuse to neglect your own mental well-being. By following these tips and staying on top of your own health, you can have a more enjoyable, worthwhile traveling experience — and return happy, calm, and ready to get back to the daily grind.