Rowkin Wireless Earbuds Latest in Wireless Technology
This post may contain affiliate links or I may have received the product free in exchange for my honest review. See full disclosure for more information.
In today's world of connectivity, wires are everywhere. From laptops to tablets, smartphones to desktop PC's, wires are everywhere. As we have transitioned into this "connected" world, I sometimes get tangled in all the wires.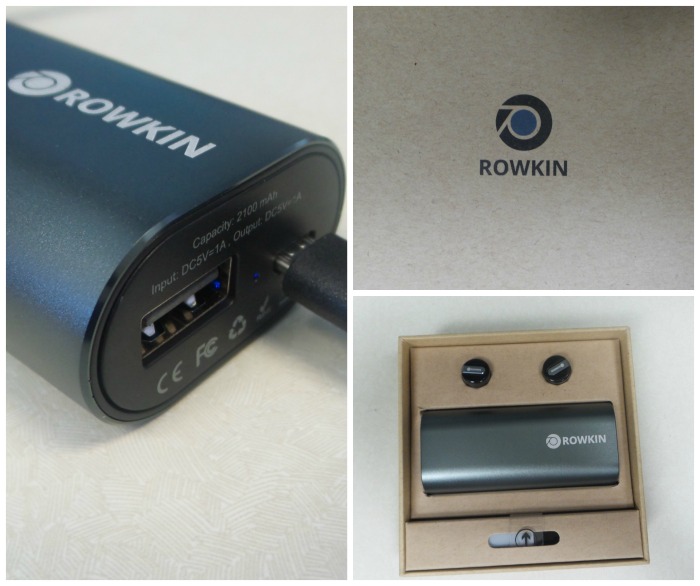 This is especially challenging while traveling. Making sure I have a cord for all of my devices and then fumbling as I try to untangling them can be comical. Gone are those days thanks to my new Rowkin Mini Earbuds.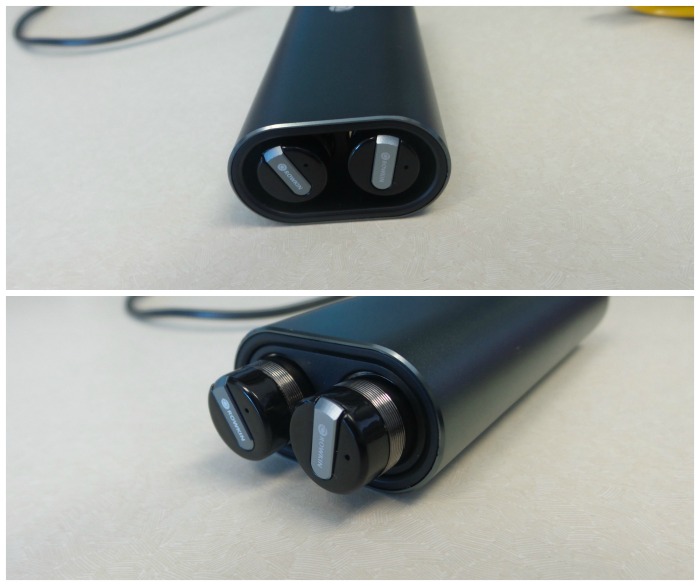 Currently the smallest wireless earbud, the Rowkin Mini has taken the hassle out of wires, but kept the sound quality.
Simply charge them up and you are ready to use them. Smaller than a penny, they fit comfortably into your ear. Connect them via Bluetooth to any smart device. I use mine with my smartphone since I take it everywhere I go.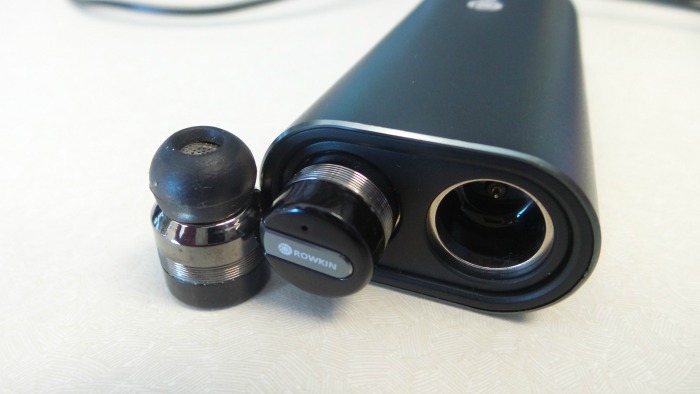 One of my most favorite features of the Rowkin Mini Earbuds is that they have a small, built-in speaker that allows me to take calls and talk hands-free.
Some people might laugh as it looks like I am talking to myself, but little do they know I have the latest and best technology when it comes to listening and talking with my iPhone. Once I show them the Rowkin Mini Earbuds, they LOVE them.
How it works:

The Rowkin Mini features a unique patented conductive portable charging system, so you'll never have to worry about running out of battery. You won't have to plug into a wall to get the charge you need. Using a magnet, the charging device holds the earbud, giving it extra battery life and a convenient container.
The Rowkin Mini has a talk time of up to 60 minutes without the charger; however, the portable charging device provides up to 6 hours of talk time on the go. While not in use, the Rowkin Mini can last for up to 80 hours with the power on.
Another fabulous feature with these earbuds is that they can simultaneously connect to TWO separate devices. Image how much I love being able to talk on my phone and then switch back to my iPad to watch a show or play a game.
The Rowkin Mini is available in 3 great colors – Space Gray, Silver or 24K Gold-Plated. Right now, you can order these on Amazon for a great, reduced price. Add these to your Christmas wishlist and start saving today.
Be sure to stay connected with Rowkin for the newest information