Send Your Kids Back to College After The Holidays With A Fun New Pro-Spin Table Tennis Set #MegaChristmas21
This post may contain affiliate links or I may have received the product free in exchange for my honest review. See full disclosure for more information.
One of the universal games of college is table tennis. Whether it's the traditional tournament style, a pick-up game, (or let's be honest, beer pong), ping pong is a game that brings people together. It's quick, the rules are simple, and anyone can pick up a paddle and play.
If their new dormitory doesn't have much room, you can make any table (dining room anyone?) into a "court" with this 4-Player All-in-One Portable Table Tennis Set from Pro-Spin Sports. The set fits any table up to 2 inches thick, and the net retracts up to 72 inches wide.
College kids love to get together with their college friends, and they love to play games. Of course their dorms are small, so they need compact ideas to have fun. This would make a great gift for anyone on your list including your college students and friends.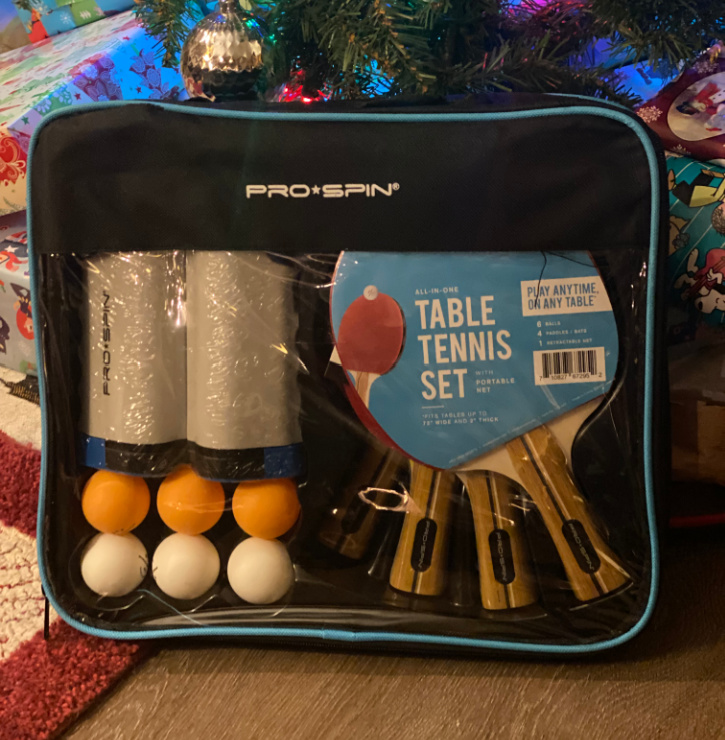 About Pro-Spin Sports:
Pro-Spin Sports, a ping pong/table tennis eCommerce brand, was founded in 2017 out of a love for table tennis and friendly competition. The online company features high-quality and long-lasting sporting equipment for table tennis enthusiasts and novices alike. Their products enable customers to make new connections and memories by playing a game that is easy to learn and internationally known.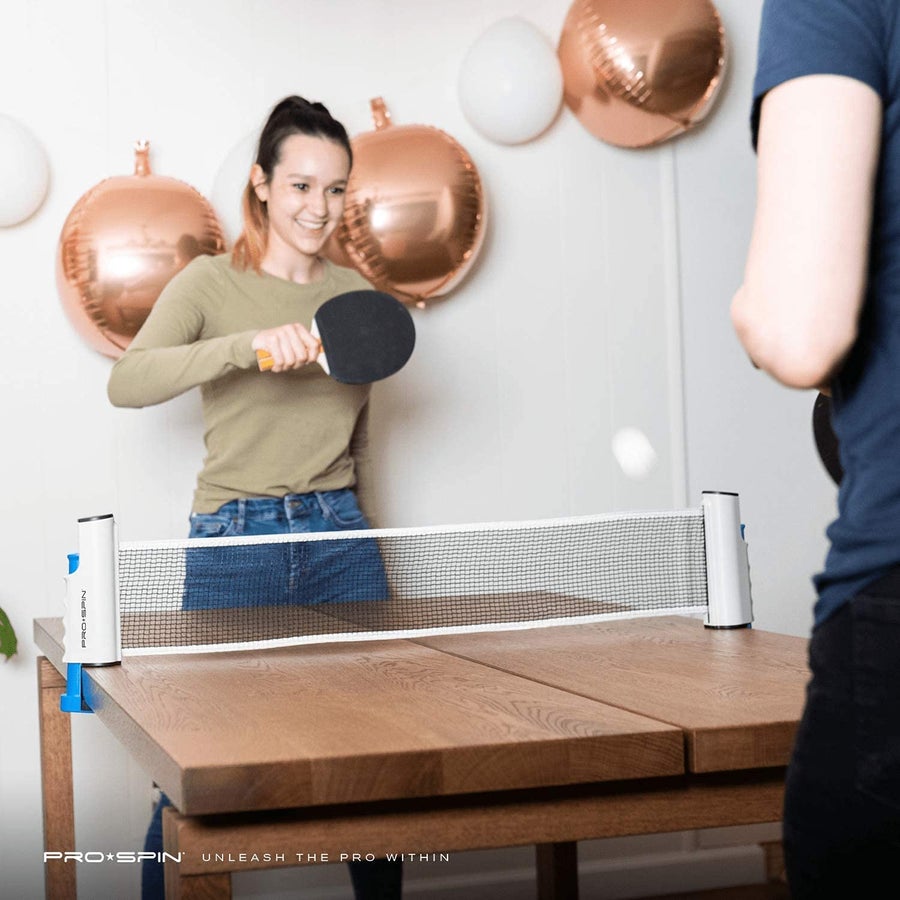 Our All-in-One Portable Sets let you turn any table into your next ping pong adventure. Never be without an instant – and fun! – activity again.
Don't have a ping pong table, but still want to play? No problem! The All-in-One Portable Ping Pong Sets come with a retractable net you can attach to almost any table.
What else is in the set? Only the most comfortable and lightweight paddles you'll find at this price point. You'll love the control, the responsiveness, and the wicked spin you get from our paddles.
And no game is complete without balls. Each set comes with our high-quality 3-star ping pong balls. Get ready to play!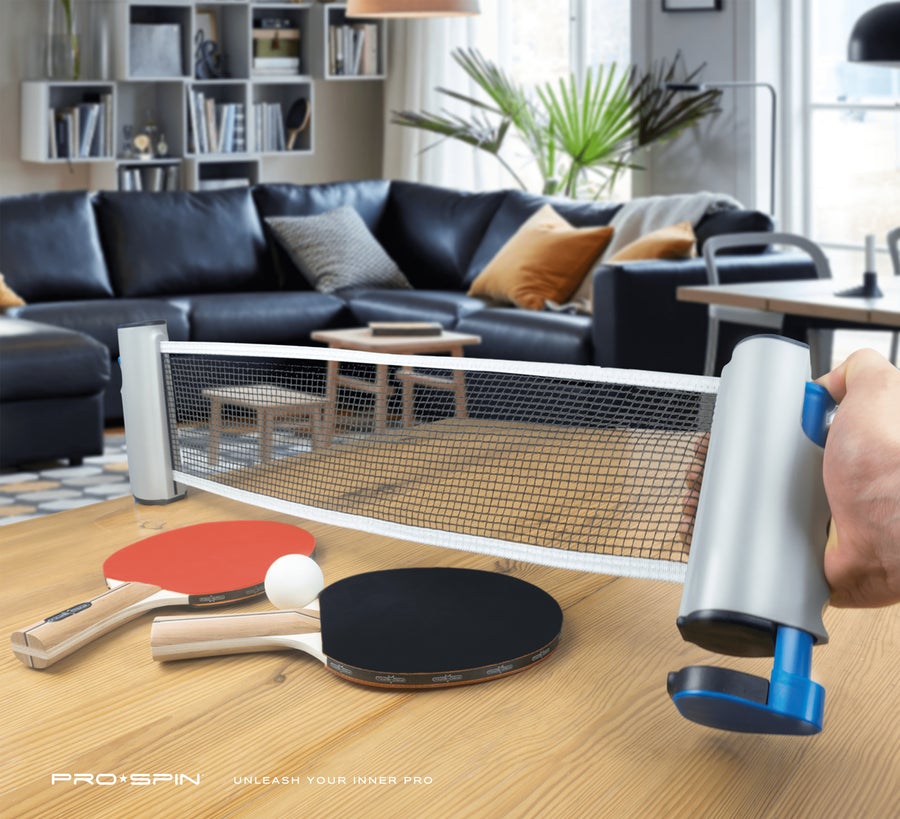 Your instant, have-fun-anywhere game
The retractable net fits any table up to 72″ (182cm) wide and 2″ (5cm) thick
Superfast one-click set up that won't leave any marks
Turns any table into a ping pong game in seconds
Comes in a premium carrying case for easy storage and travel
Here's what you get:
4-Player Set – 4 paddles, 3 white balls, 3 orange balls, 1 net
2-Player Set – 2 paddles, 3 white balls, 1 net
Guaranteed fun!
Available for purchase on Amazon, and on Pro-Spin Sports Website.
Stay Socially Connected:
________________________________________________________________________________________________
We have added Portable Table Tennis Set to our 2021 Holiday Gift Guide