Skinnies Therapeutic Socks for Diabetes Pure Comfort #MegaChristmas18
This post may contain affiliate links or I may have received the product free in exchange for my honest review. See full disclosure for more information.
In 2016, at the age of 79, my mother was diagnosed with Diabetes for the first time in her life. Since that time, we have researched to find products that help with her diabetes and symptoms that go along with it. Along the way, we have found a wonderful clothing like that offers comfort for her feet – Skinnies Clothing.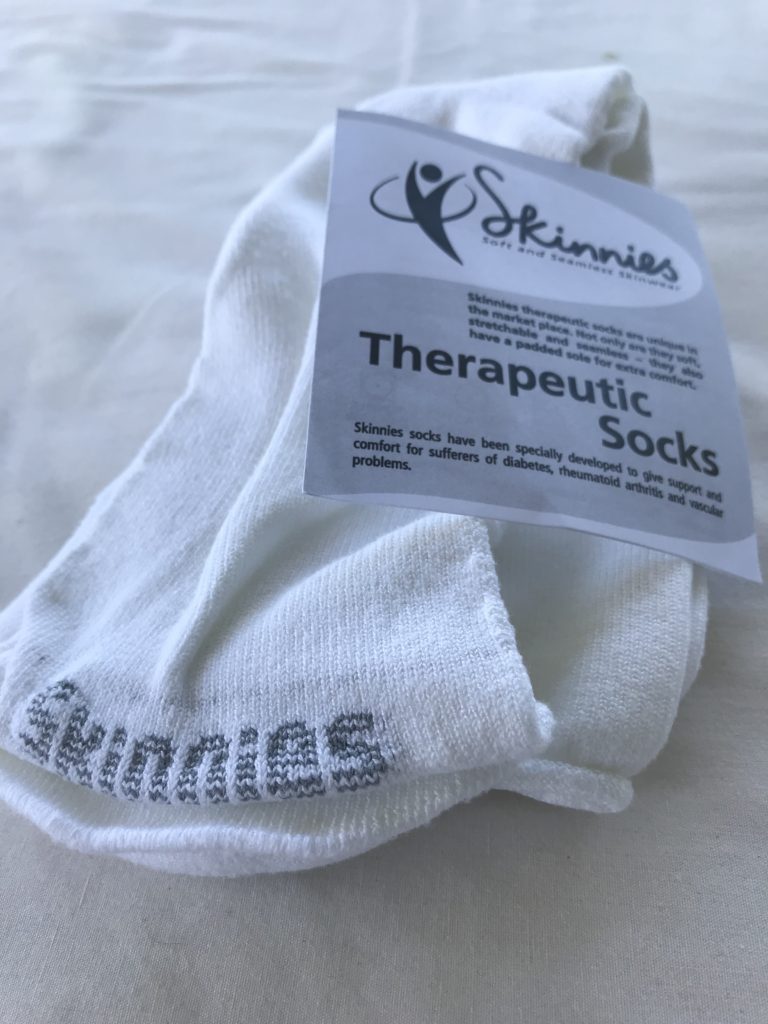 More about Skinnies
If you suffer from allergic skin conditions such as eczema or atopic dermatitis you know how terrible the itching can get. Skinnies line of eczema clothing is comfortable, stylish and most importantly can help you by reducing the terrible 'itch-scratch cycle' of eczema so you can enjoy your day.

Skinnies are a clinically proven therapeutic clothing for eczema treatment designed with your comfort and health in mind. The luxuriously comfortable seam free design will not irritate your skin like other eczema clothing. Skinnies can comfortably be worn under any of your clothes and worn over bandages if necessary.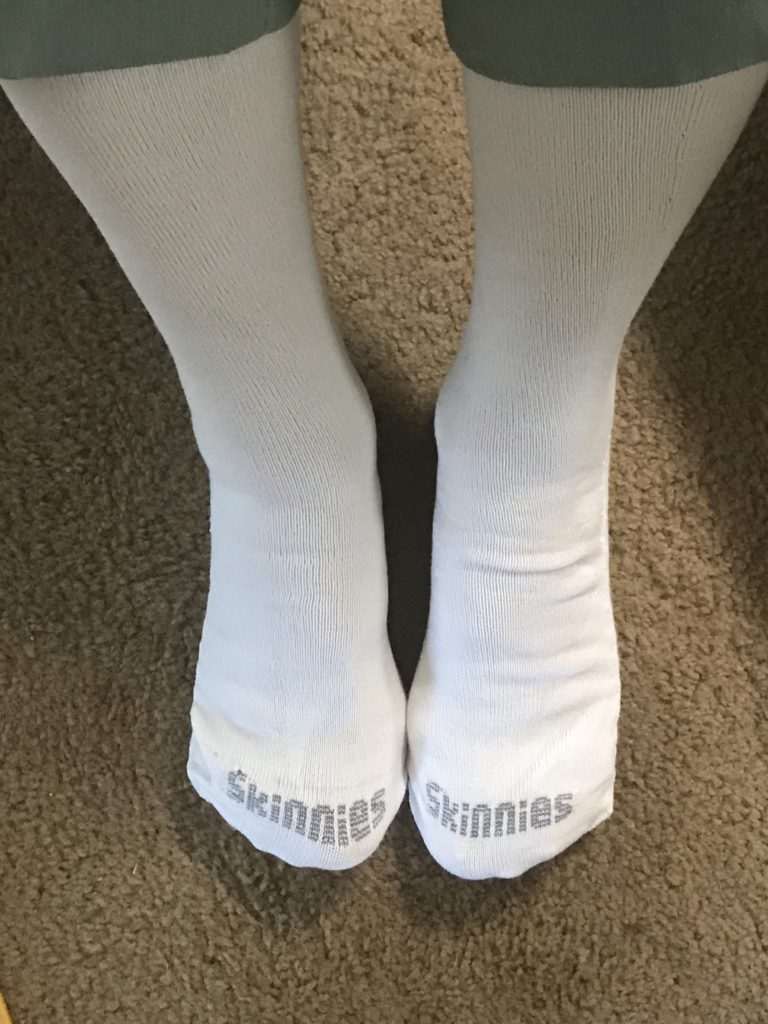 By sheer coincidence, my mom was up visiting from Florida when my Skinnies socks arrived and she could not have been more excited to promptly put them on her tootsies.
The Dermasock Silk Adult socks are developed for diabetics in mind. Working closely with diabetic specialist clinicians and podiatrists in a number of UK hospitals, the sock has been specifically designed for diabetes that provides a comfortable, healthy and good looking sock to aid in the management of diabetes.
Mom is retired and doesn't have to worry about matching trouser socks with her everyday attire. She prefers the cool crisp look of the white socks for a casual look. While I mimic her style, I also love that they offer other colors include tan and black for easy accessorizing of any outfit.
Skinnies Clothing has other items including shirts pants and even children's clothing. You can find the perfect style and color for anyone you know or yourself who suffers from irritating skin conditions like eczema, psoriasis and epidermolysis bullosa.
Stay connected with Skinnies for their latest sales and product information.
---
We have added Skinnies Clothing products to our 2018 Holiday Gift Guide