Sparkle and Shine with DIY Diamond Art Club Kits #MegaChristmas18
This post may contain affiliate links or I may have received the product free in exchange for my honest review. See full disclosure for more information.
Artsy? I will readily admit that term is not synonymous with my name. I am far from artsy, crafty or the fabulous DIY mom like those around me. I am that mom who pays someone to create a craft and then present it to my child like "Isn't this amazing?!" When I was pregnant, it took me 7 months just to complete two 10×10 latch hook murals I wanted for my nursery.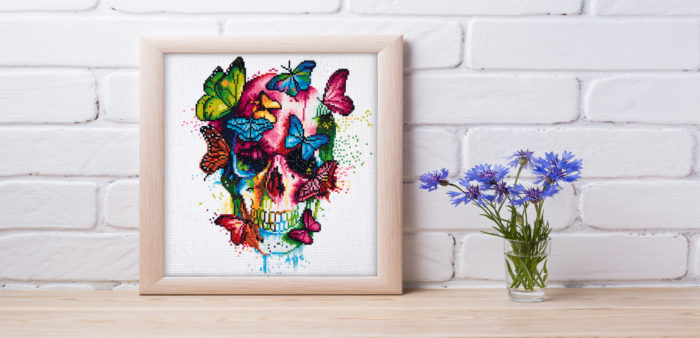 I think you get the picture – I am not one for natural crafting. Now, with that said, I am all about puzzles, details and seeing the bigger picture. That is why I am excited to find a DIY craft that has some pizazz, sparkle and fits into my wheelhouse of all things easy! DIY Diamond Art is the perfect craft for anyone on the spectrum of novice to veteran in the way of crafts.
More About Diamond Art Club
How one diamond art painter made the craft more beautiful — and easier. When founder, Angie, stumbled on diamond art in a Newport Beach craft store, she was intrigued… and very quickly, hooked.

When Angie looked for companies to make her diamond art kits, she discovered why so many paintings don't turn out. Cheap production meant low-quality. That's when Angie decided to start from scratch. She signed an exclusive partnership with a factory that really understood her vision.

Together, they worked step-by-step to source the most iridescent diamonds and premium canvases. Everything was re-engineered and tested until the kits worked perfectly and the finished diamond paintings truly sparked and shined.
Imagine my excitement to be able to create something that I can showcase in my home that I, myself, actually made. The kit is so self-explanatory and easy to get started right out of the box.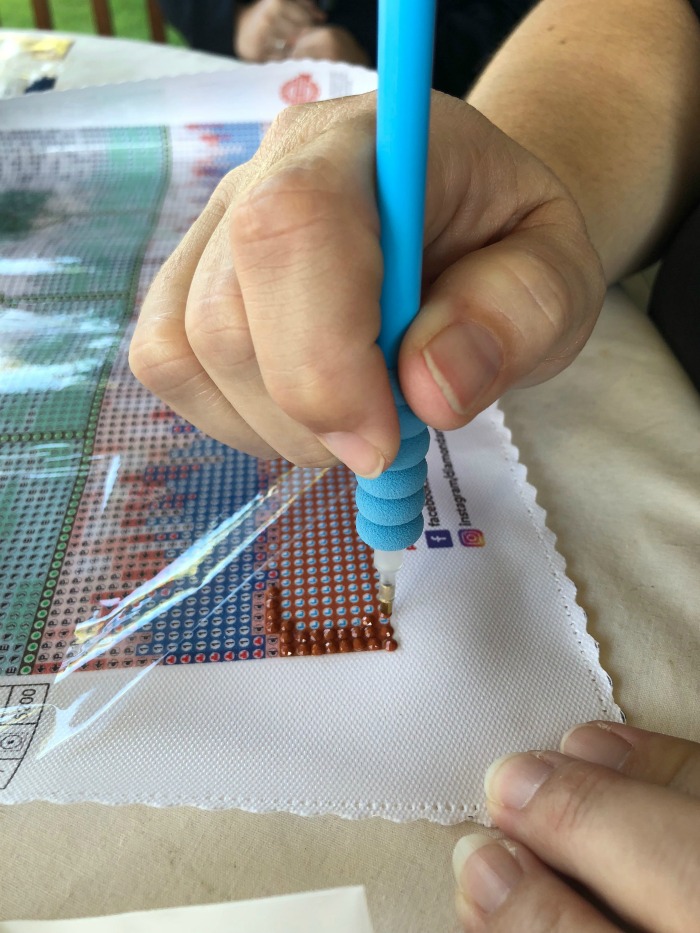 This scene, called Teal Trees by Lisa Frances Judd. I chose this kit as it is the perfect color scheme for my family room and I wanted to get a kit that I can actually do myself and showcase for everyone who comes it.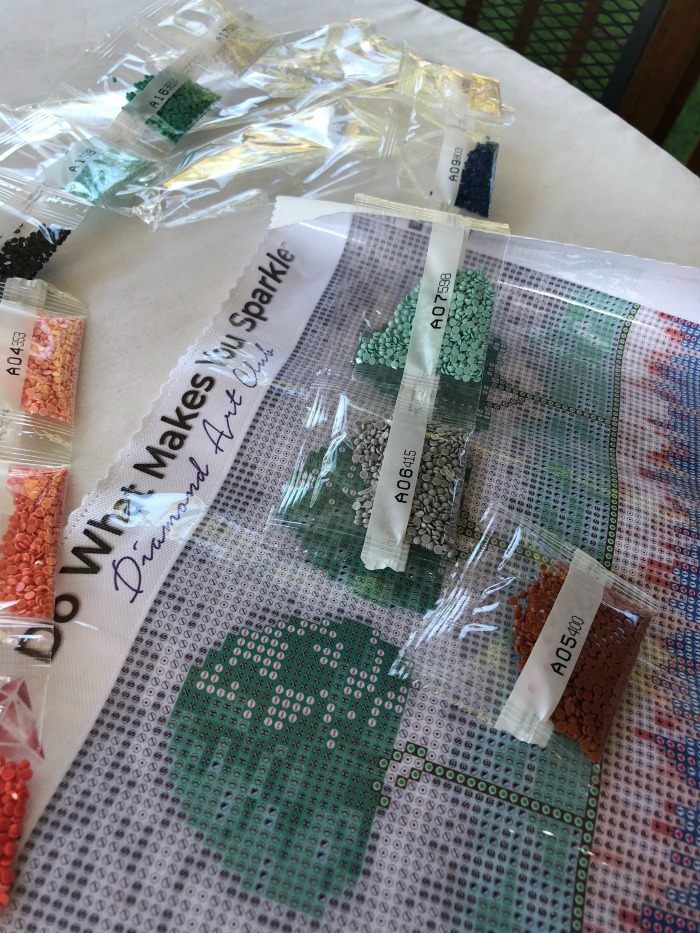 How it works
Simply apply the colored resin diamonds to the pre-printed canvas using the provided tools. When you follow the straight forward pattern, you'll see the stunning mosaic designs appear.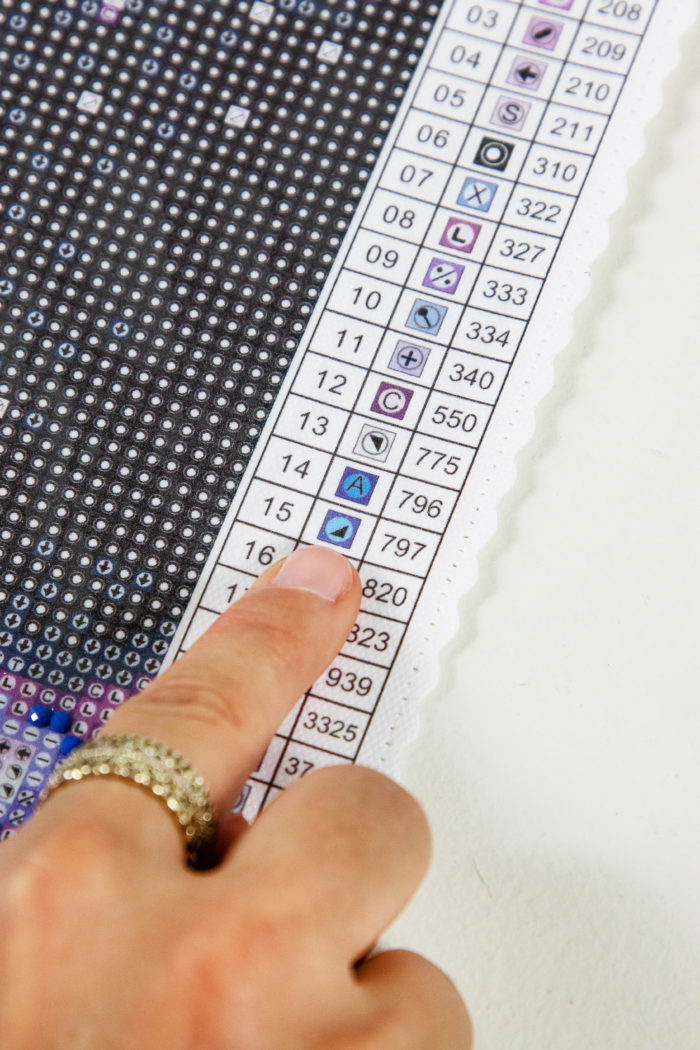 Each kit contains Full Drill 100% Velvet Tarpaulin Canvas, Color-Coded Rhinestones (100% Resin), Magic Diamond Applicator, Wax Pad and Craft Tray. You are equipped with all you need to create your ultimate masterpiece.
Here is why you will notice the difference with Diamond Art Club:
Truly unique designer art: Choose from the widest range of original artworks to suit any taste and any decor!
Velvety-soft canvases: Each artwork is rendered on a 100% velvet tarpaulin canvas that feels softer to the touch and folds out smooth, without wrinkles.
Colors that pop and shimmer: Unique production makes our paintings more vivid, with noticeable sparkle. The diamonds are a true color-match to the original artwork, so you get the painting of your dreams when you're done.
Better bling: Our 100% resin diamonds have more shine. That's because they're cut for maximum light-reflectivity, whether you choose the square shape, the round-shape or new premium Aurora Borealis diamonds. AB diamonds have an iridescent coating that gives your painting the glow of Northern Lights.
Long-lasting beauty: Your Diamond Art Club painting will remain looking gorgeous longer because it's made to last. The diamonds stay in place, even in humidity. And the permanent printing is scratch and fade-resistant.
Skin-safe, eco-friendly materials: Feel good about what you're handling for hours at a time. Diamond Art Club glues and inks are 100% toxin-free.
Total confidence: Diamond Art Club kits make it easier to create with meticulously-crafted materials and instructions. Everything you need is clearly labeled and laid-out, so you can get creating right away with total ease.
Don't wait another day. Don't let your feeling of lack of creativity stop you from wanting to do and create something amazing. Diamond Art Club is truly the answer to giving you a sense of accomplishment in doing it yourself. Check them out today, see the wide array of unique art pieces available to add to your home.
Stay connected socially for the latest information
---
We have added Diamond Sparkle Club products to our 2018 Holiday Gift Guide