Do you ever walk down the spices aisle of your grocery store and not only get overwhelmed by the number different spices, but moreover, the price? It can be daunting and time consuming. It's also incredibly difficult to find a brand that you can trust, particularly if you're making a specific dish or cuisine. With that thought, let me tell you more about a great brand, A Cajun Life, and some of the tantalizing products they currently offer.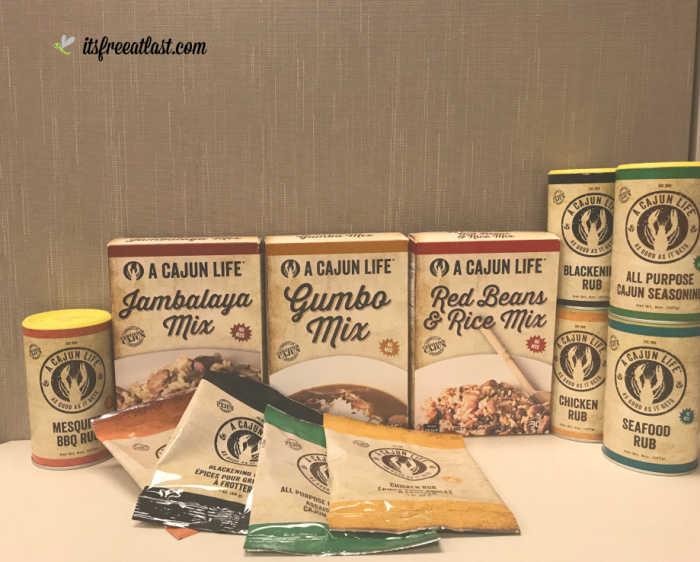 More about A Cajun Life
Our story starts in the heart of Cajun country in my hometown of Eunice, Louisiana. As adults, my wife and I ended up in Oregon, but never lost the craving for true authentic Cajun food. After sharing our recipes with friends, we were encouraged to bring Cajun products to a broader audience. That's when A CAJUN LIFE®  was born. Built around food, family, and friends, We started as a little part time food cart in Damascus Oregon and grew to 4 restaurant locations before deciding to focus on growing our packaged goods line.  Today, we are a company with a vision of bringing great tasting authentic Cajun food and lifestyle products to homes all across the globe. Blended and packaged within minutes of my hometown, we are able to provide the authentic Cajun flavor most "Cajun" products are missing! Our products are as authentic as they come and most boast the Certified Cajun seal! It's a certification that only true Cajun products are rewarded. From our table to yours, enjoy our line of Certified Cajun Products!
Let me tell you, from the first waft of their rubs, I was sold! Their products are astoundingly DELICIOUS and makes preparing a tasty meal easy, even for the novice kitchen chef.  Let me tell you about some items they have to offer.
Boxed Meals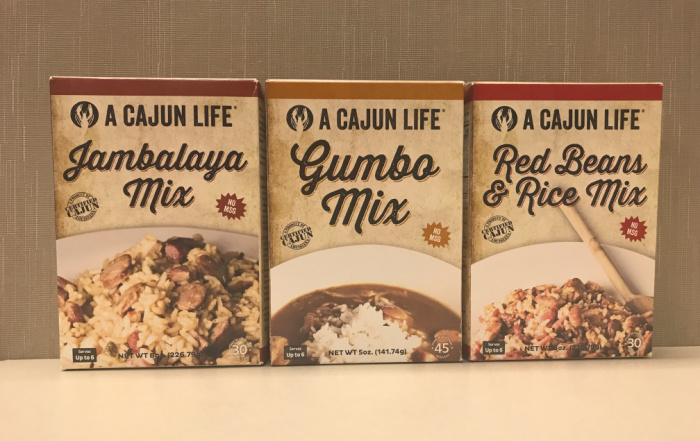 This set contains all 3 of their boxed mixes are complete with everything you need to make an authentic Red Beans and Rice, Gumbo, and Jambalaya right out of their boxes! Just add water and the respective meats then serve! Each set of three includes the Gumbo mix, Jambalaya mix and Red Beans and Rice mix. Contents are:
Certified Cajun
No MSG
Super Easy to Use
Tastes Great
Seasonings and Rubs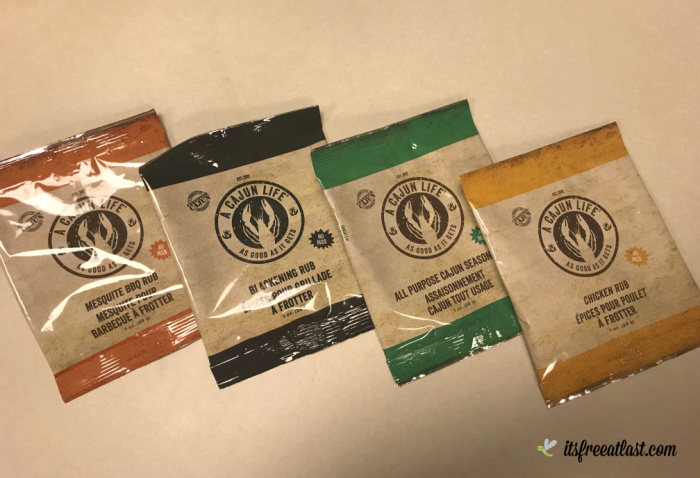 Stumped on what items you'd like to try? This combo is perfect for you! Packed with all 4 single use 1 oz seasonings and rubs, it's the perfect way to try before you commit to a larger size! This sample pack includes 4 flavors including All Purpose Cajun Seasoning, Mesquite BBQ Rub, Blackening Rub and Chicken. Contents are:
No MSG
Certified Cajun
Naturally Gluten Free
Contain no GMOs
Lower Sodium than competition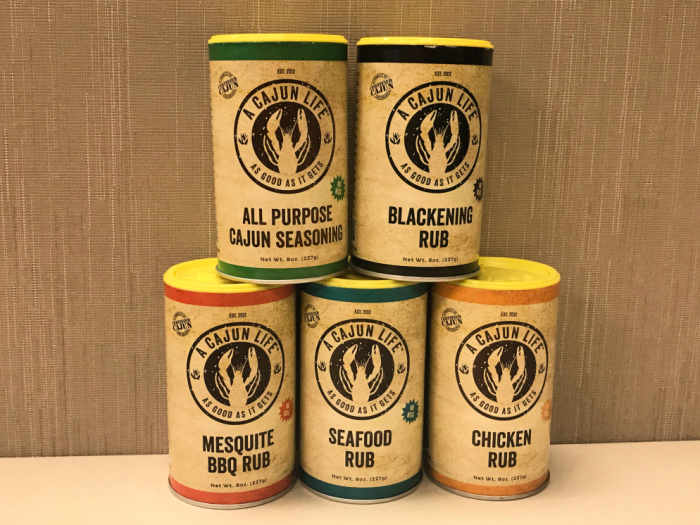 Get the complete package! Stock your rub and spices pantry for a much more affordable price than what you would find in the grocery store AND better tasting. This value pack includes all 5 of A Cajun Life blends including All Purpose Cajun Seasoning, Mesquite BBQ Seasoning, Blackening Rub, Seafood Rub and Chicken Rub! Contents are:
No MSG
Certified Cajun
Naturally Gluten Free
Contain no GMOs
Lower Sodium than competition
I am steering away from the traditional meals this holiday season and going with something more unique, flavorful and full of flare. A Cajun Life products is helping me introduce my family to different flavors I don't prepare as often. Be sure to check out A Cajun Life and see what products you would love to try with your family. Imagine the great stews, soups and meat entrees you can make during these colder winter months!
Stay connected to A Cajun Life socially