Things to Consider When Injecting Meat With Marinades
This post may contain affiliate links or I may have received the product free in exchange for my honest review. See full disclosure for more information.
With the summer in full swing, most people are looking to have some fun in the sun. One of the most common ways for people to enjoy the great weather of summer is by having a barbeque. For most grill masters, finding ways to give their meat as much flavor as possible is important. Using meat injectors is a great way to put flavoring right into the meat while it cooks. For those who are new to this process, finding out how to have success with it can be a bit difficult. Here are some of the things that you need to remember when trying to have success with the meat injection process.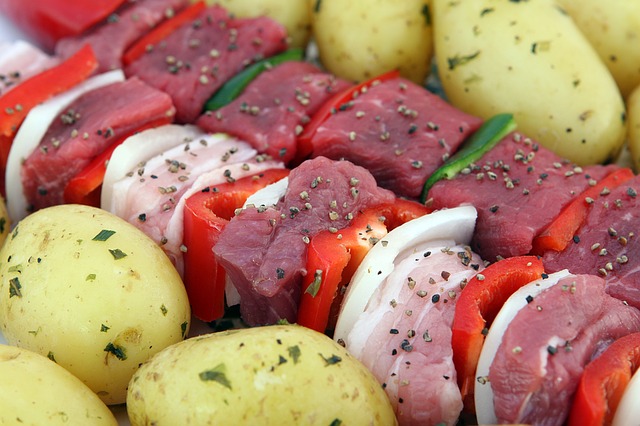 The Proper Injection Method
The first thing that you will have to think about when trying to have success with this process is how to do it correctly. First off, you will need to push the injection needle in as far as you can and then start to push down on the piston. As you push down on the piston, you will need to start pulling the needle out slowly. This will help to ensure that the maximum amount of marinade gets into the meat and will minimize the amount of liquid wasted.
Leave the Meat Wrapped
If the meat that you are using is wrapped in plastic, leave it on until after the injection process is done. Having the wrap will allow for the spray that may happen when removing the needle to not get everywhere. The wrap will also keep the meat firm and make it easier for the marinade to penetrate and adequately flavor the meat. Learning little tricks like this will make it much easier for your to have success with this process.
Be Careful of the Spices in your Marinade
Among the biggest mistakes that most newcomers to this process will make is in regards to the spices they put in their marinades. If you use spices that are not finely ground, they will start to clog the needle and make it very hard for you to get the injection process done in a hurry. By using finely ground spices, you will be able to avoid these problems and can get the great tasting meat that you are looking for. There are a number recipes for marinades on the internet, which means you will be able to play around with them and come up with your own mix.
Taking the time to research this process and how to do it well will make it much easier on you to get the results you are looking for.