A special thank you to Idahoan® Premium Steakhouse® Potato Soups for sponsoring our dinner conversation today as part of the Mom It Forward Influencer Network. The recipe and opinions expressed are my own and not influenced by the company and/or it's affiliates in any way.
It has been cold and snowy here the past few weeks. It's during this kind of weather that makes me long for a big bowl of delicious steakhouse potato soup from my favorite steakhouse. However, once I am home from work and in my comfy clothes, even the thought of leaving the house again makes me shiver, not to mention fighting the crowds in a steakhouse! But you know what? I found a way to serve my family a warm hearty steakhouse potato soup and meal right in the comfort of our own home with Idahoan® Premium Steakhouse® Potato Soups!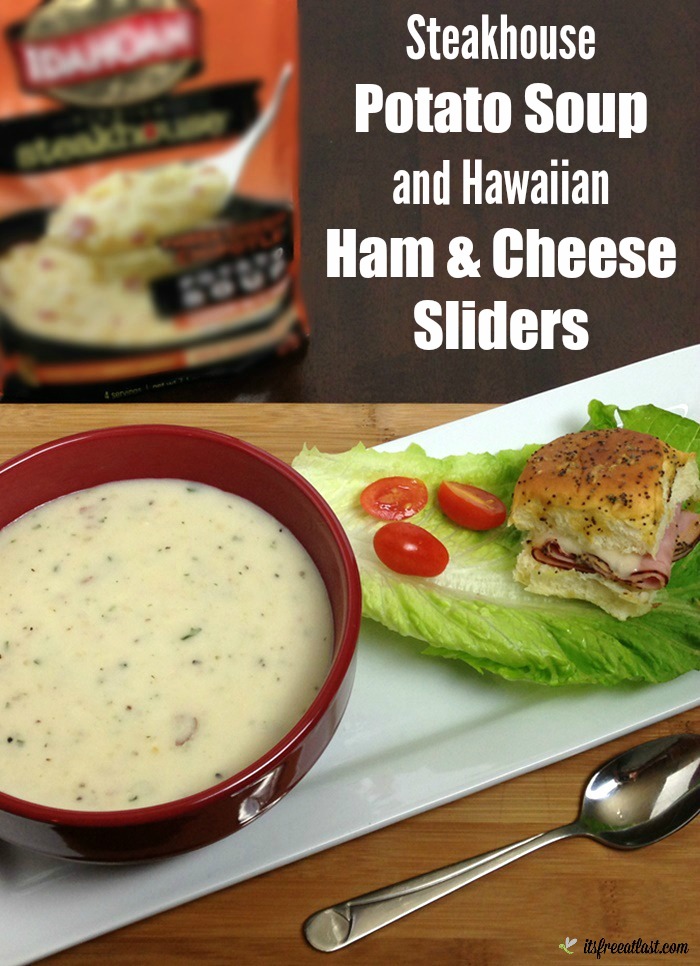 With Idahoan® Premium Steakhouse® Potato Soups, I can serve my family a restaurant-quality soup in five minutes simply by adding water and cooking for 5 minutes on the stove top! I also love adding a deli sandwich on the side. My family's favorite is Hawaiian Ham & Cheese Sliders!
Hawaiian Ham & Cheese Sliders are a favorite at our house! These yummy little sandwiches are just as simple as the soup! With only a few ingredients and only 15 minutes, I can have a delicious side sandwich to round out our meal! Plus, while they are in the oven, I can prepare my Idahoan® Premium Steakhouse® Potato Soup so that it is ready at the same time.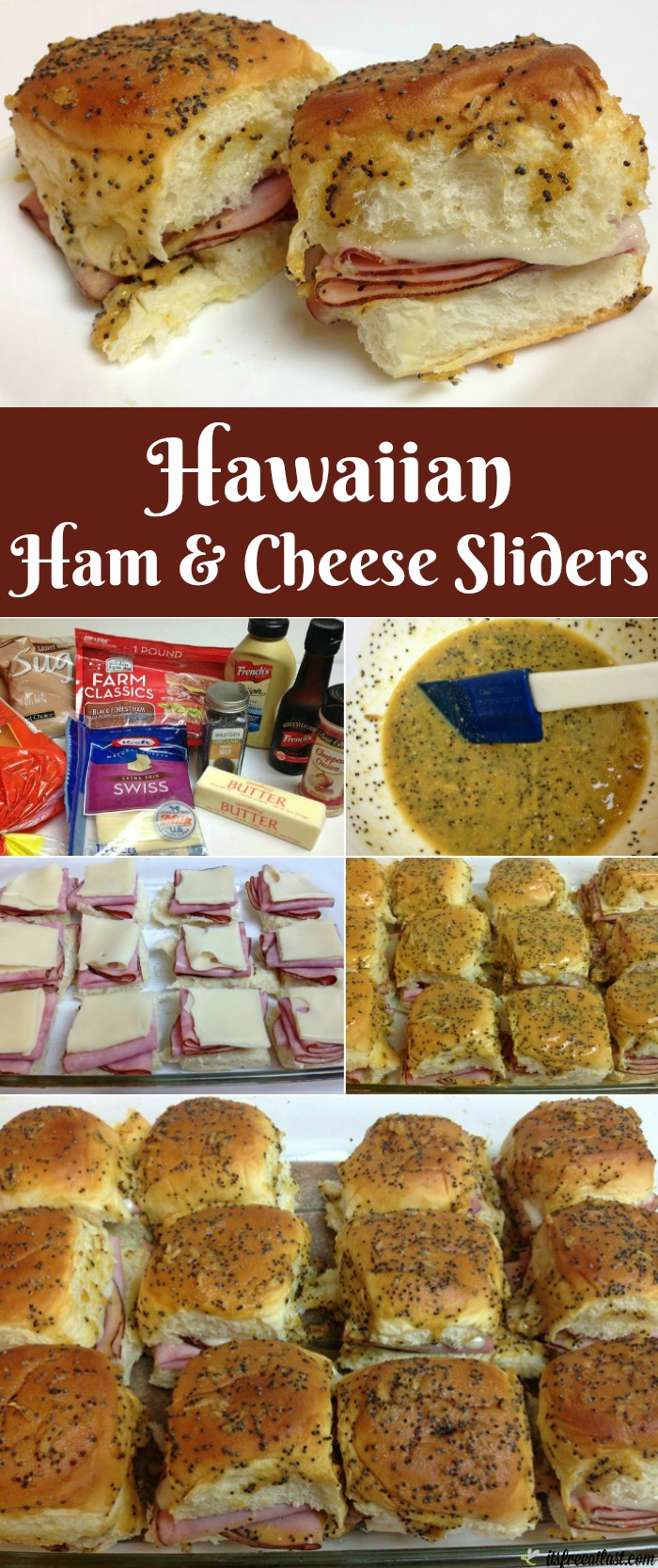 Hawaiian Ham & Cheese Sliders Recipe
Hawaiian Ham & Cheese Sliders
Recipe type:
Main, Appetizer
Prep time:
Cook time:
Total time:
Ingredients
¾ cup butter, melted
1 tbsp Dijon Mustard
1 tsp Worcestershire Sauce
2 tsp Dried Minced Onion
1 tsp Brown Sugar
1 tbsp Poppy Seeds
12 King's Hawaiian Dinner Rolls
9 oz thin sliced Deli Ham
8 oz thin sliced Swiss Cheese
Instructions
Preheat oven to 350 degrees.
Spray a 9x13 inch baking dish with nonstick spray.
In a small bowl, combine the butter, mustard, Worcestershire sauce, dried onions, brown sugar, and poppy seeds.
Slice the top off of the Hawaiian rolls and set aside.
Place the bottom of the rolls into the prepared baking dish.
Add ham onto the rolls. I used 2 super thin slices per roll and folded them to fit.
Fold and add Swiss cheese on top of the ham.
Place the tops of the rolls back on the sandwiches.
Brush the liquid mixture evenly over the rolls.
Place in oven and bake approximately 15 minutes or until the cheese has melted and the rolls are lightly browned.
Remove from oven and separate into individual sandwiches.
Enjoy!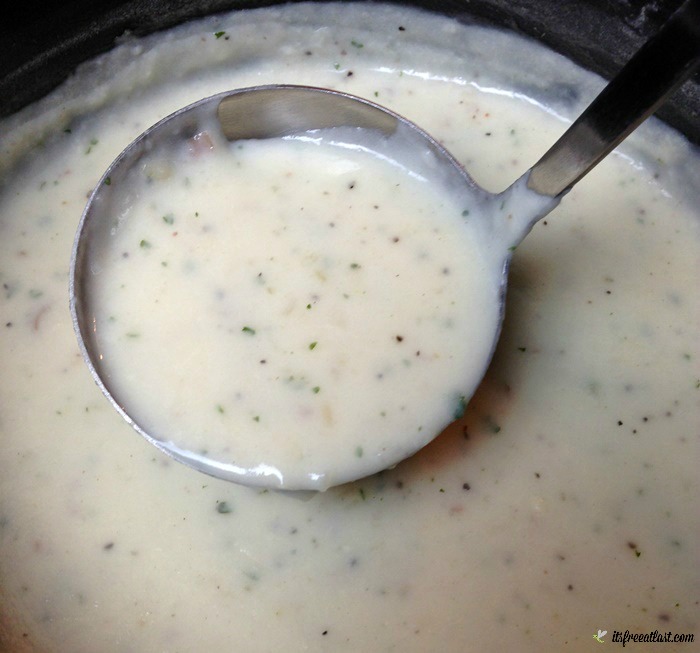 The Idahoan® Premium Steakhouse® Potato Soups are dry soup mixes. However, they are only take 5 minutes on the stove top unlike other dry soup mixes that can take up to 15 minutes. Simply add water and stir occasionally for a rich hearty soup. I cannot stress enough how delicious they are! Somehow, they captured the very essence of steakhouse soups and put it in a bag!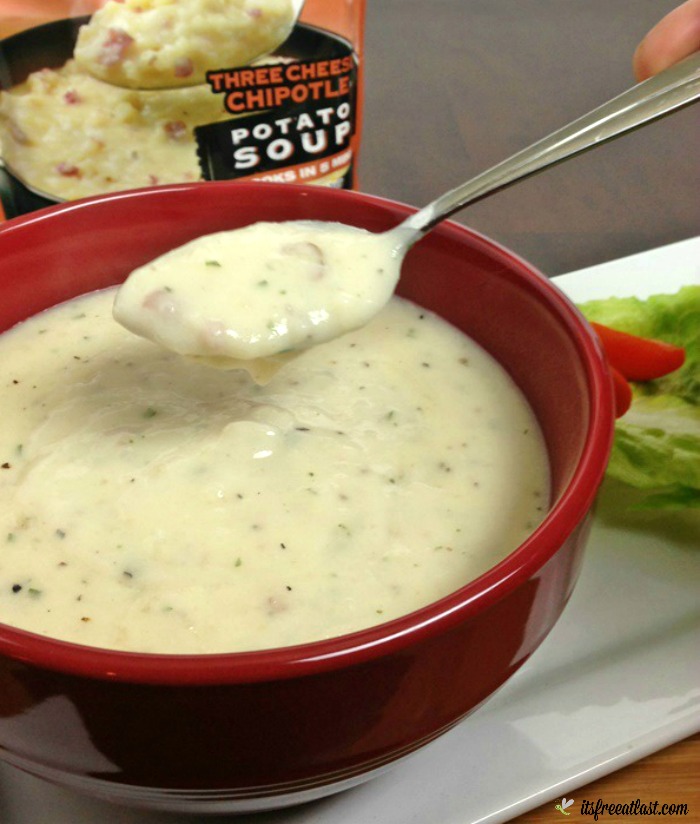 Having a steakhouse experience in the comfort of our home is amazing! I don't have to get back out in the cold and fight the crowded restaurant! And, if you have small children these steakhouse potato soups are a great way to bring the steakhouse to you instead of bundling all the kids up and fighting the crowded restaurant scene!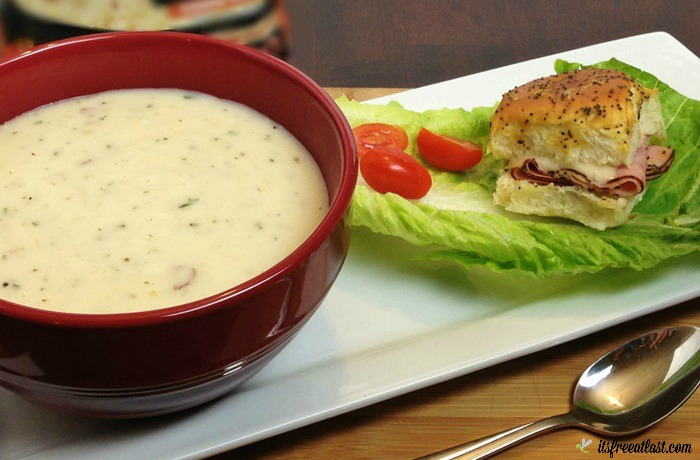 These Steakhouse Potato Soups are so good! They use Idaho® red potatoes and the potato skins to give it a wonderful texture and flavor and a taste of the slow-cooked potato soup you find in restaurants. These flavorful soups come in four mouthwatering flavors, including: Creamy Potato, Loaded Potato, Cheddar Broccoli and Three Cheese Chipotle. I can't say which is my favorite because I am in love with all of them! It makes the idea of a soup diet very appealing!
While we love a sandwich on the side, there are so many ways you can serve these soups! Perhaps a chunk of big crusty bread or other appetizer for a quick meal. Or, if you wanted to go all out, why not go for adding a grilled steak and a side salad? With Idahoan® Premium Steakhouse® Potato Soups it is easy to turn your kitchen into a steakhouse!
Which flavor would you try first to create a steakhouse experience at home?
Visit socially with Idahoan Foods