I sure remember some of the most amazing and awesome toys from my younger days. Silly Putty, Stretch Armstrong, PEZ dispenser, just to name a few. Now that I am older with kids of my own, some of these toys are around, but some have be permanently shelved and no longer manufactured. That was until Hasbro ingeniously created a new, retro line of toys for kids, adults, even collectors to enjoy.
Go back to your recorder player days with the World's Coolest Turntable keychain. Records are considered an antique nowadays and most kids get their music digitally. This little conversation piece can give you the chance to talk to your kids about how you listed to music growing up.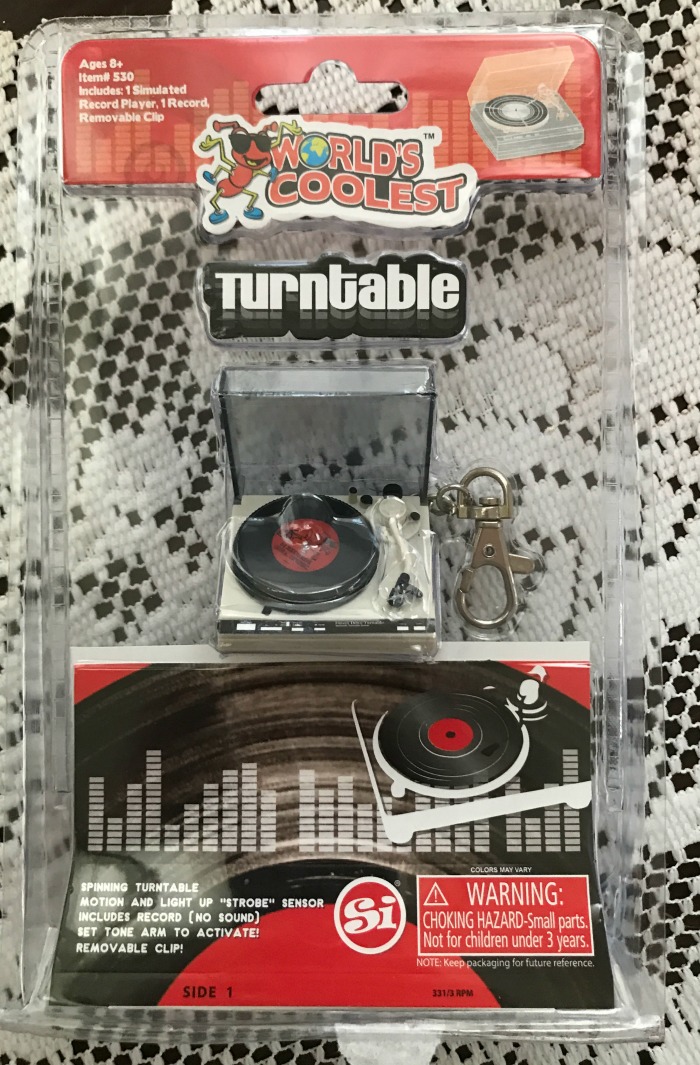 The smallest Stretch EVER, pull and twist his arms, legs and torso. Stretch stretches nearly four times his size, and then returns back to his original shape. He may be the most irresistible miniature ever! This sits atop my desk and is like the best stress relieving toy ever.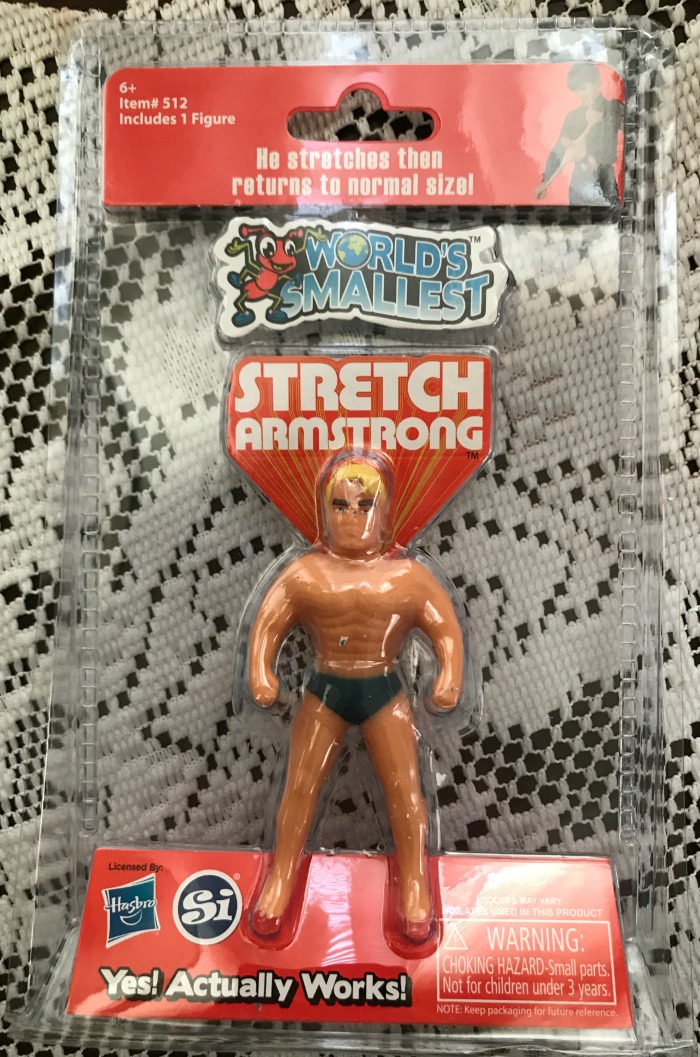 Speed away with the smallest Hot Wheels Cars EVER! These tiny, die-cast Hot Wheels are small enough to fit onto a quarter. They are available in the classic styles of Bone Shaker, Twin Mill and Roger Dodger. Included in the iconic original Hot Wheels package is a unique carrying and display case.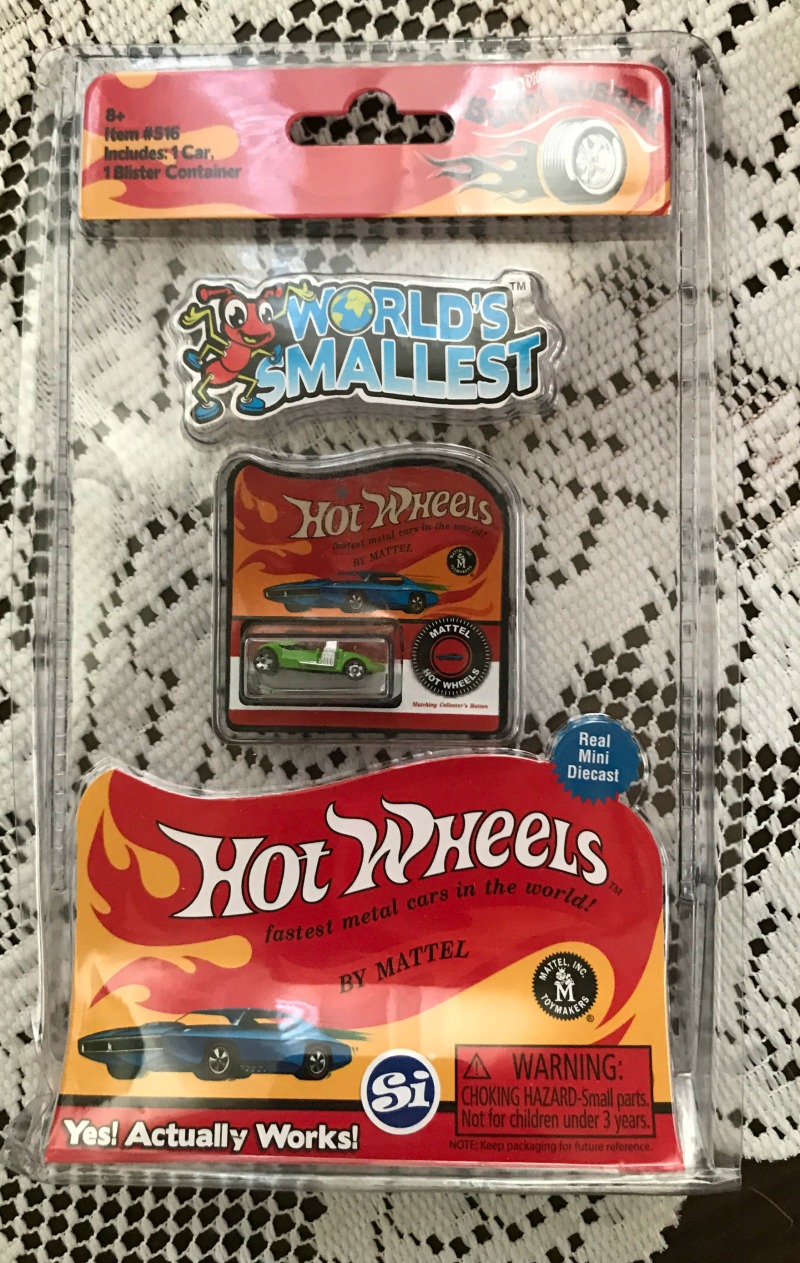 The iconic Fisher-Price Chatter Telephone has been a nostalgic favorite for many generations. This adorable, classic pull toy has the same friendly face, movable eyes, and classic red receiver just like the original.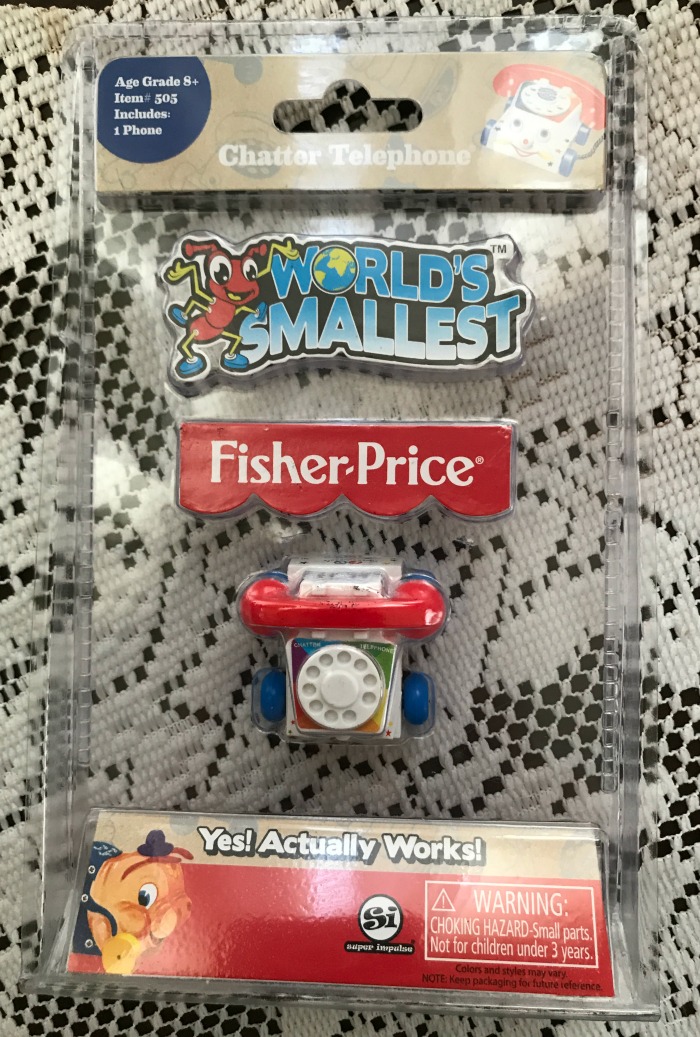 Check out Super Impulse for these and other amazing small collectibles that you can take a walk down memory lane with.