PLAYMOBIL Ice Cream Truck for Hours of Fun Play!
This post may contain affiliate links or I may have received the product free in exchange for my honest review. See full disclosure for more information.
The warm weather of Summer is right around the corner and kids everywhere will be out enjoying the sunshine. They will also be anxiously waiting on the jingle of the ice cream truck! It is always a highlight for kids during the hot summer days! Why not spark your kids' creative imagination by allowing them to set up shop with their own ice cream truck? Check out this super fun PLAYMOBIL Ice Cream Truck play set!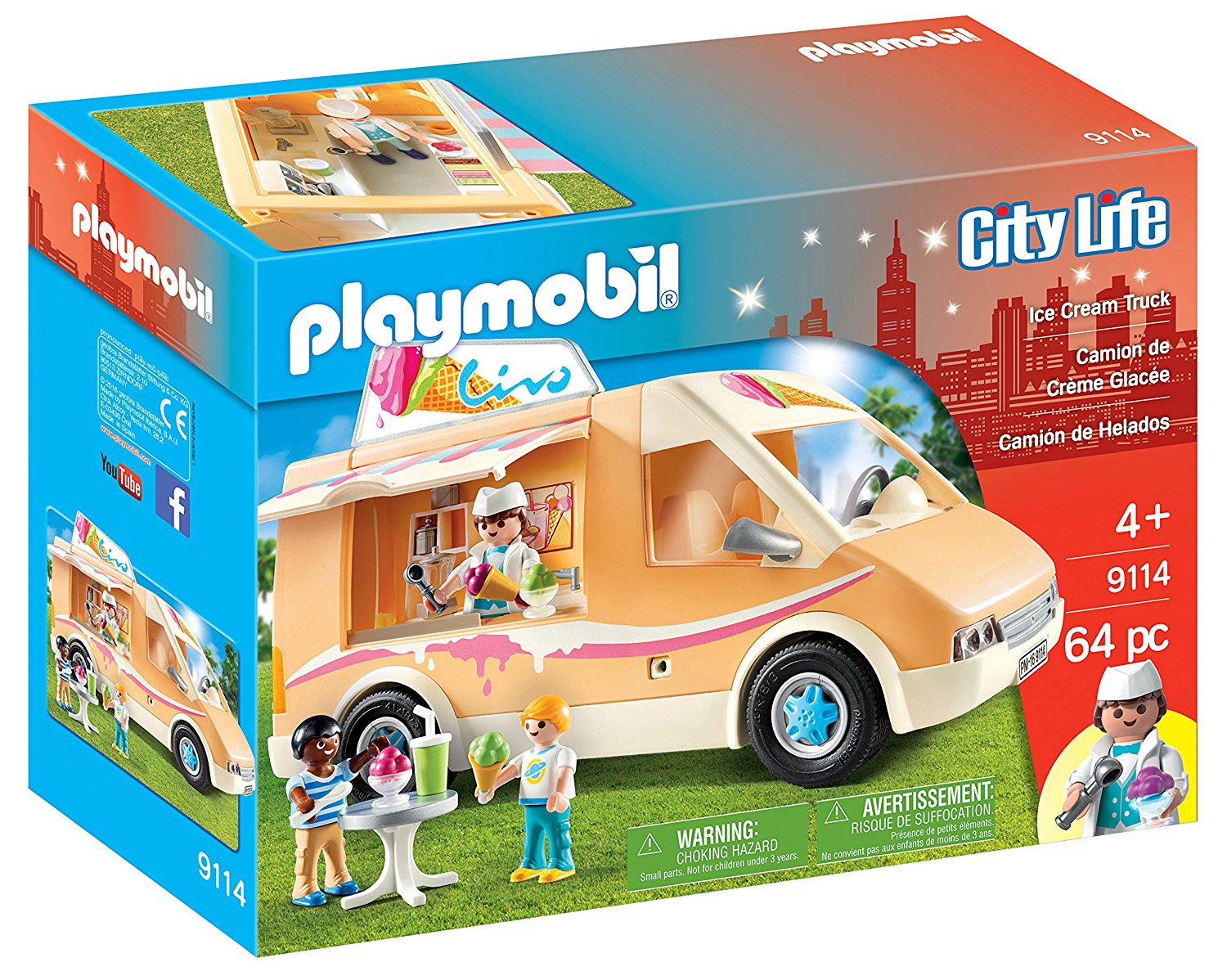 About PLAYMOBIL
PLAYMOBIL is the world in miniature. It's a system of themed play worlds filled with durable figures and everyday things found in the real world. The heart of PLAYMOBIL is the 2 ¾" figure which can bend, sit, stand, turn its head and move its arms. The hands, which can grasp, rotate and carry accessories, are what make realistic role play possible.
Kids can spend the day with friends enjoying delicious treats from the new PLAYMOBIL Ice Cream Truck! The fun ice cream truck lets them step up to the truck window and order their favorite frozen cup or cone!
The ice cream truck has opening rear doors and a removable roof to give kids full access to the vehicle. When the day is over, the owner can close up shop by lowering the window door, packing up all the supplies, and drive off to a new location.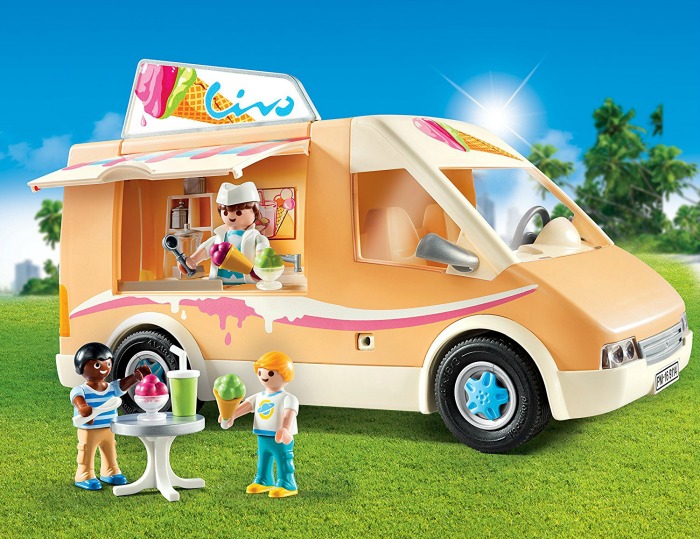 PLAYMOBILE Ice Cream Truck Set Includes
The PLAYMOBIL Ice Cream Truck is easy to assemble, with snap together pieces to form an play-ready set. The set comes with the ice cream truck, one adult figure, and three child figures which can bend, sit, stand, and turn their heads! The set also includes a table, ice cream, cones, dishes, ice cream scoop, beverages, and other accessories.
Imaginary play is a great way for kids to learn AND have fun while learning! Kids can play with the PLAYMOBIL Ice Cream Truck on its own, or it can be combined with other PLAYMOBIL sets for hours of imaginary fun and play.
*Recommended for ages four and up. Not for children under 3 years because of small parts and choking hazard.
You can find the fun PLAYMOBIL Ice Cream Truck on Amazon! Get your child a set today and let them set up shop serving ice cream!
Connect Socially with PLAYMOBIL