Stylish and Practical Comforts from Silvert's #MegaChristmas21
This post may contain affiliate links or I may have received the product free in exchange for my honest review. See full disclosure for more information.
Are you looking to find that perfect gift for your grandparents, or family member that needs that extra help when they are getting dressed? Silverts has the perfect solution for them, and you can give these are a gift this holiday season. These will let your loved ones feel more comfortable with any mobility issues they may have.
I'd love to introduce you to Silverts Adaptive Clothing & Footwear, a trusted brand that creates wellness apparel to assist with mobility issues by accommodating health conditions and empowering dressing with comfort, dignity, and style. The brand is on a mission to make assisted dressing apparel easy for the wearer as well as the caregiver.
About Silverts:
Silverts story began in 1930 at a small department small. In 1981, we began to specialize in easy-to-wear fashion. Today, we are proud to say that we are the leader and innovator in adaptive wear, an achievement we never take for granted and work hard to maintain each and every day. We would like to thank all of you for your incredible support along the way. We have grown with our customers throughout our journey, finding new ways to provide better service as their needs have changed. Silverts is always committed to giving our customers exceptional service, quality and value with our products for their needs.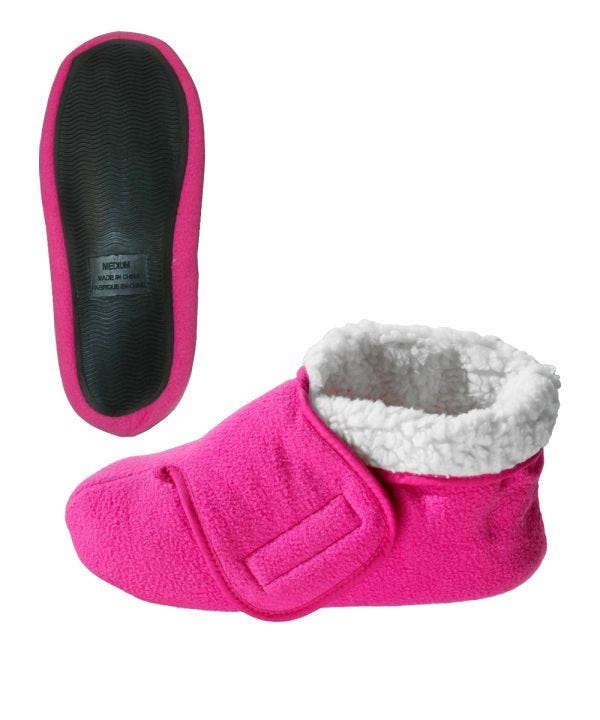 Deep and Wide Diabetic Bootie Slipper Women/Men
Super Soft, Super Extra Wide Fit Warm Bootie Slipper for swollen feet and swollen ankles. A perfect choice for those who are diabetic and or have feet with edema. Adjustable closing strap that adjusts for swollen feet. Silverts Easy Touch Closures make footwear adjustable and easy to put on. Slip-resistant soles. Polar fleece with warm pile lining is wonderful for fragile skin and delicate skin. Washable. This boot slipper by Silverts is a great choice for elderly seniors with bunions, corns, hammer toes, foot edema, diabetes and podiatry foot problems. These make great slippers for patients in nursing home, in home rehabilitation centers, skilled nursing facilities, long term care facilities and for home care settings. This loose boot style slipper by Silverts makes a terrific post-op post surgery slipper.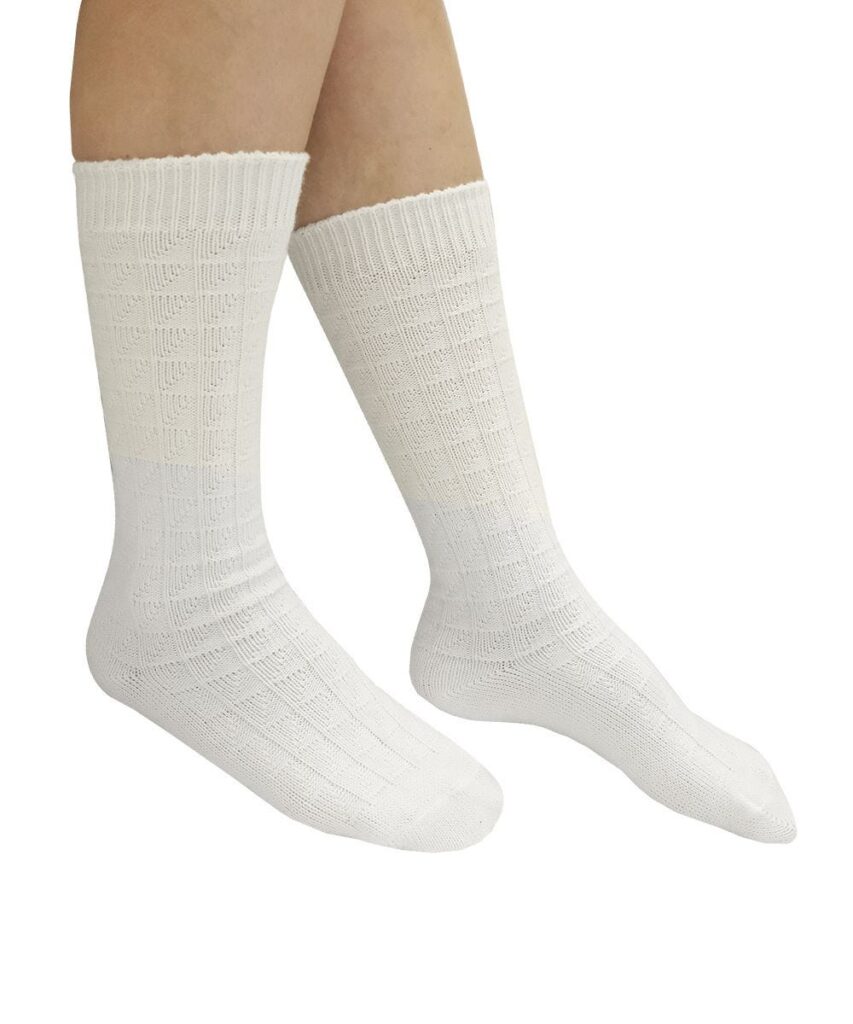 Knee Socks 3 Pack – Pack Of 3 Soft Comfy Orlon Socks
Product Features of Silverts Orlon Socks:
Comfort & Warmth – Ultra Soft Fabric Offers Maximum Comfort
Stretchy Fabric – Enhance Comfort and Accommodates Various Foot Sizes
Quality Machine Washable
Orlon Socks now come in a convenient 3-pack. Very soft, warm and comfy. One Size. Generous fit and warmth. Made of quality machine washable super soft orlon.
These booties and socks are available for purchase on Silvert's Website.
Stay socially connected with Silverts:
________________________________________________________________________________________________
We have added Silverts Booties and socks to our 2021 Holiday Gift Guide