The holidays have come and gone and now we are in a new year. For the new year, I have resolved to live, and eat, healthier. I'm not saying I am trying to diet, my goal is simply to eat healthier. For a lot of us, me included, I haven't always worried about what was in my foods. But, that is changing. From now on, I want to know that what I am eating is healthy and good for me! With that said, January's Degusta Subscription Box held a lot of healthy delicious snacks, foods and drinks!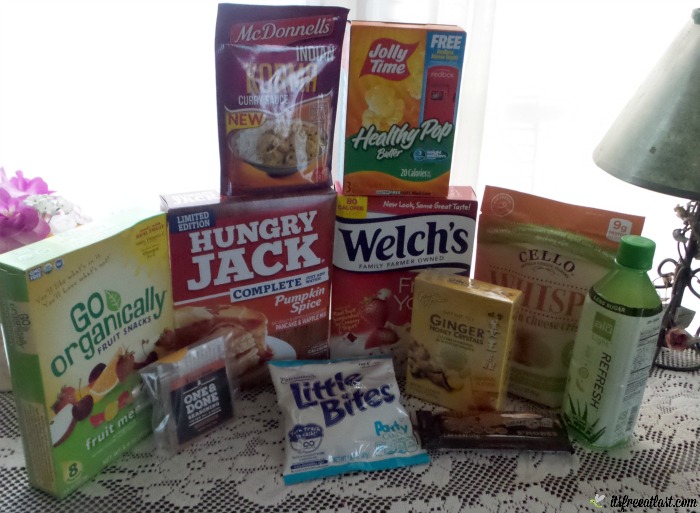 I love sampling new healthy foods and finding ways that I can eat healthy without giving up on delicious foods. My Degustabox subscription allows me to do just that! So, are you ready to check out some amazing new foods? Let's check out all the tasty surprises!
January Degusta Subscription Box held Tasty Goodies!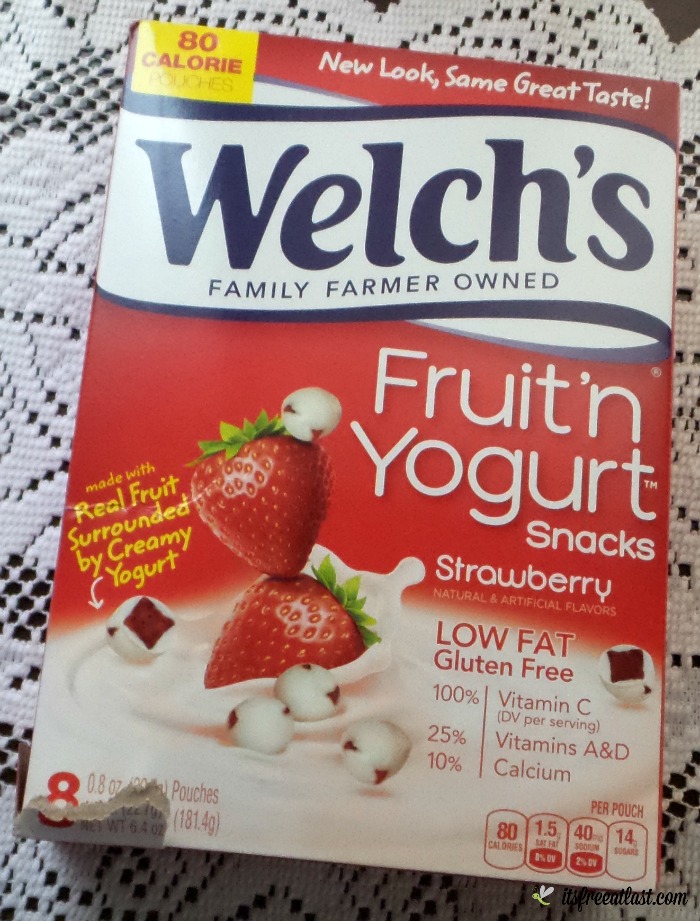 Welch's Fruit 'n Yogurt Snacks
Welch's Fruit 'n Yogurt Snacks are a favorite for kids and adults alike! These yummy snacks are made with real fruit and creamy yogurt. They are also low fat and gluten free making them the perfect go-to anytime snack! Welch's Fruit 'n Yogurt snacks come in 3 delicious varieties: Strawberry, Blueberry and Cherry.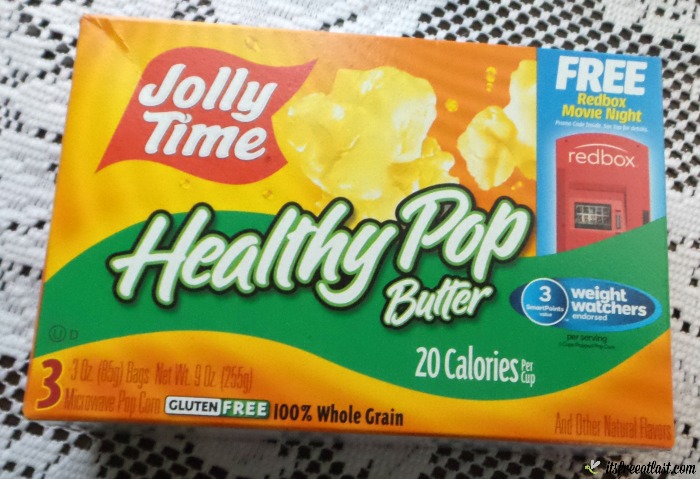 Jolly Time's Healthy Pop Butter Microwave Pop Corn
I was happy to see the Jolly Time's Healthy Pop Butter Microwave Pop Corn in my Degustabox! It is one of my favorite snacks. This favorite butter flavored popcorn is equal to only 100 calories and it is endorsed by Weight Watchers! The Healthy Pop is also made with 100% whole grain, gluten-free, and non-GMO popcorn kernels. With Jolly Time's Healthy Pop, I don't have to feel guilty about snaking!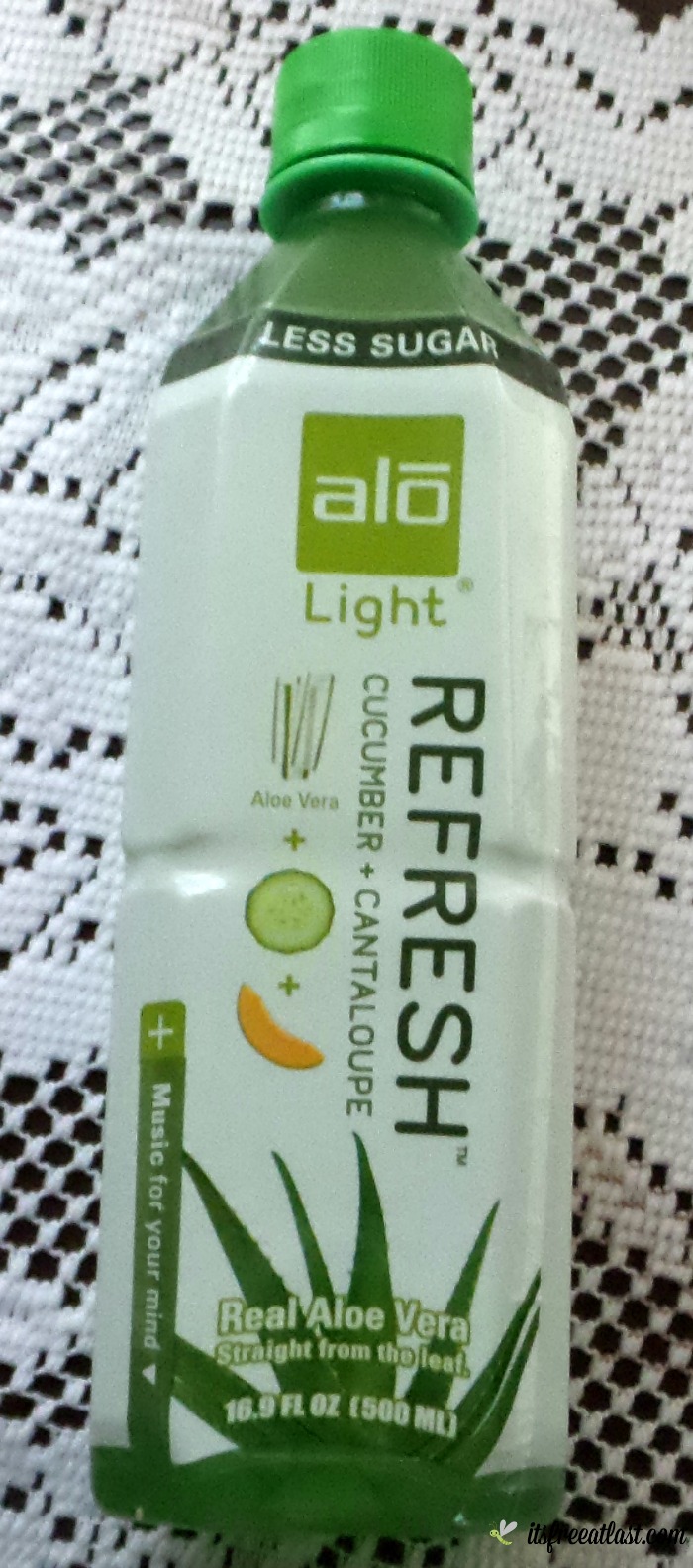 ALO Refresh
I had never heard of the ALO Refresh, so I was excited to try it! ALO Refresh is an all-natural, lightly sweetened aloe vera beverage blended with cucumber and cantaloupe. It is made with all-natural, Project Verified Non-GMO ingredients with their straight-from-the-leaf aloe vera pulp and juice. The best part besides it's deliciousness is that it is gluten free, fat free and contains no artificial ingredients.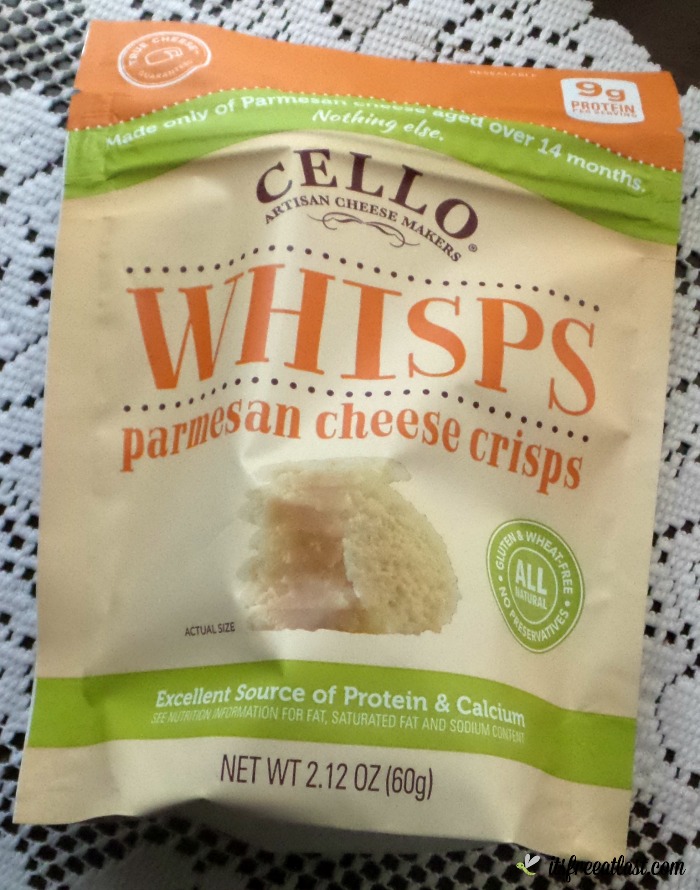 Cello Whisps
Another new item I was pleased to be introduced to was the Cello Whisps! I love cheese, so I was anxious to try them, as they are made with 100% cheese and nothing else! These bite-sized crisps are great for snacking, appetizers, or adding flavor and crunch to your favorite dish. I am so glad I was introduced to them!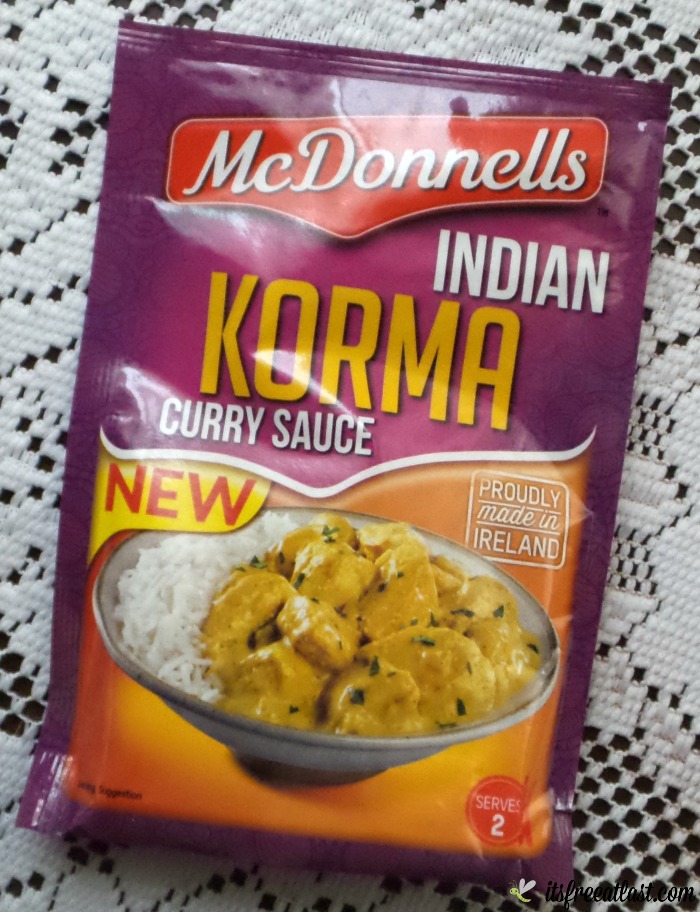 McDonnells Korma
If you love Indian food, you will love McDonnells Korma's creamy, coconut flavored curry sauce mix. It is created from a unique spice blend for a perfectly delicious rich and mild Indian meal. I love quick and easy and McDonnells Korma makes it easy!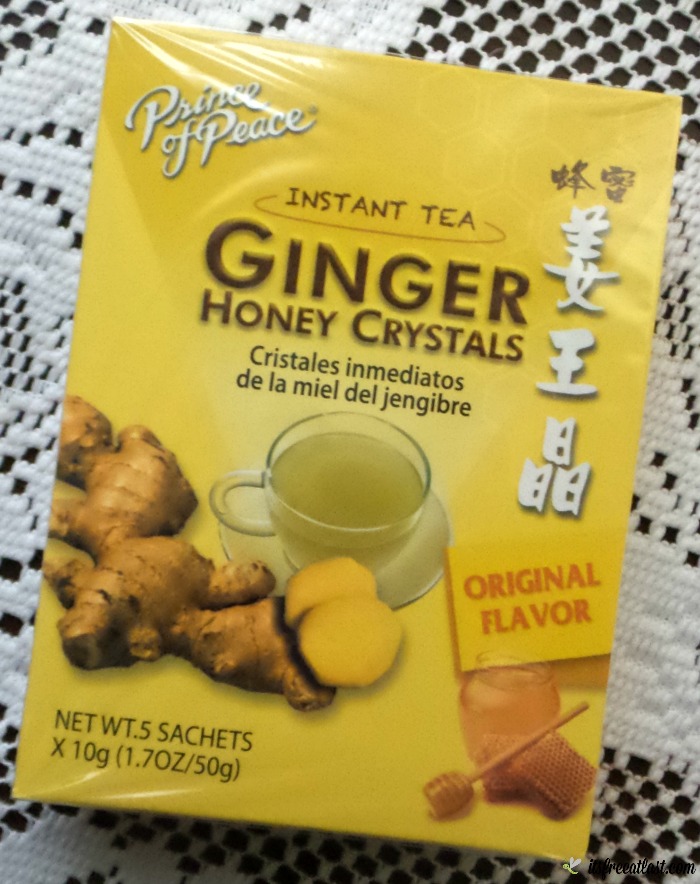 Prince of Peace Ginger Honey Crystals
The Prince of Peace Ginger Honey Crystals was a pleasant find in my January Degustabox! I am always excited to try new things and these were delicious! The honey Crystals have a blend of ginger and honey and dissolve instantly when added to water or your favorite beverage. I loved the sweet and spicy flavor and we all know that ginger is great for reducing nausea and improving digestion!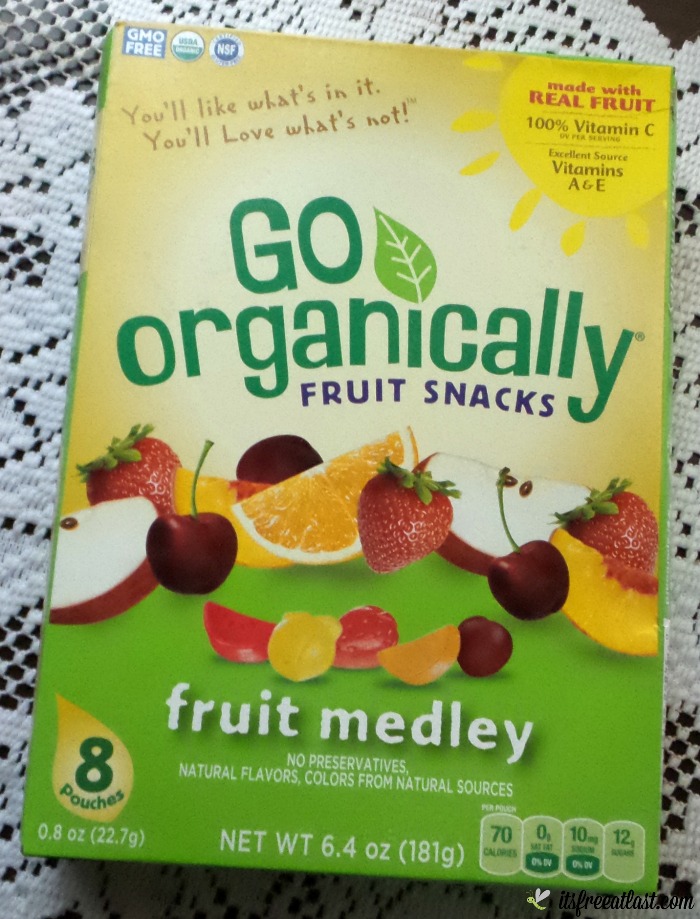 Go Organically Fruit Snacks
Fruit snacks are a favorite for kids and adults! And, these Go Organically Fruit Snacks are USDA-certified organic, made with real fruit, GMO free, gluten free and preservative free! The Go Organically Fruit Snacks make the perfect on-the-go snack!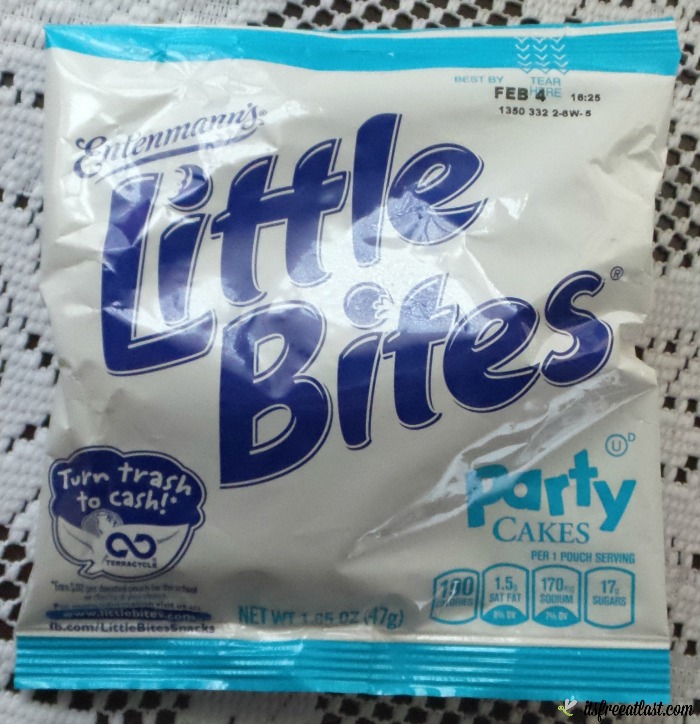 Entenmann's Little Bites Party Cakes
Is there really anyone that doesn't love Entenmann's Little Bites Party Cakes? These delicious, golden mini cakes with rainbow sprinkles are the perfect snack! Each snack pack has the perfect pre-portioned amount with 4 muffins per pouch.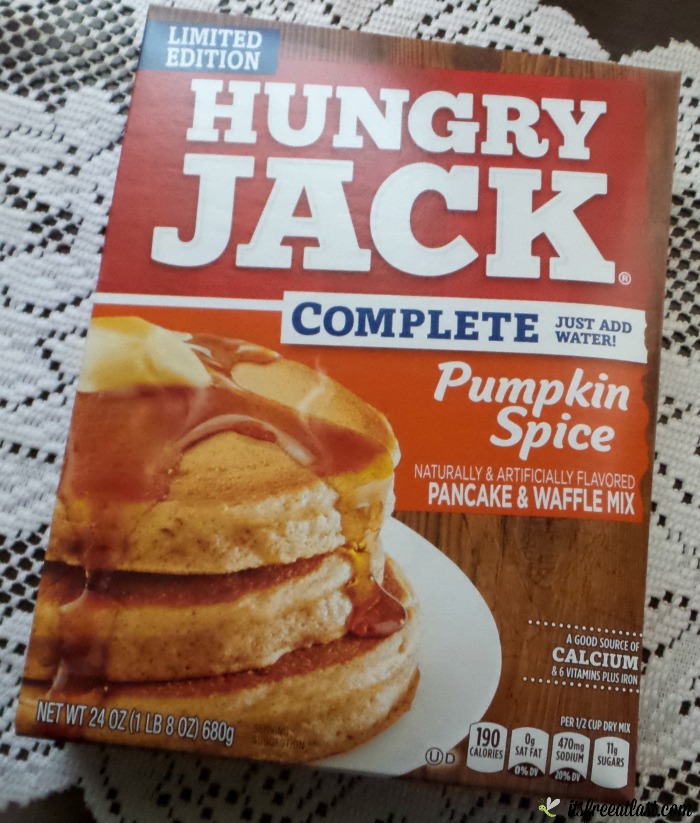 Hungry Jack Pumpkin Spice Pancake Mix
Pancakes are a favorite of mine! I had never tried Pumpkin Spice pancakes so this was a real treat! Hungry Jack Pumpkin Spice Pancake Mix is the perfect family breakfast! To make, simply add water to make this seasonal treat the whole family will love!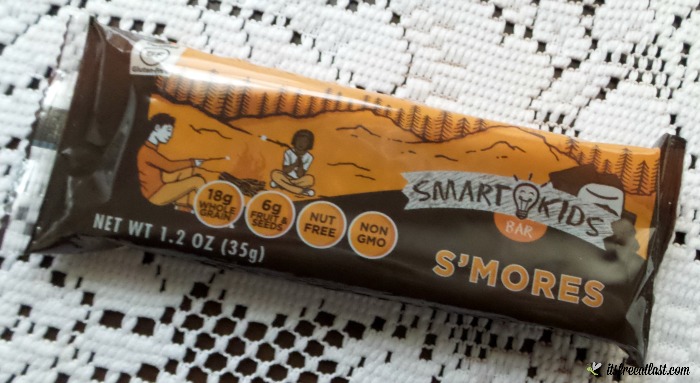 Live Smart Kids Bars
Kids love Live Smart Kids Bars! Parents love them because they are healthy! These delicious bars are packed full of all-natural ingredients and are nut-free, gluten-free, soy-free, non-GMO and vegan.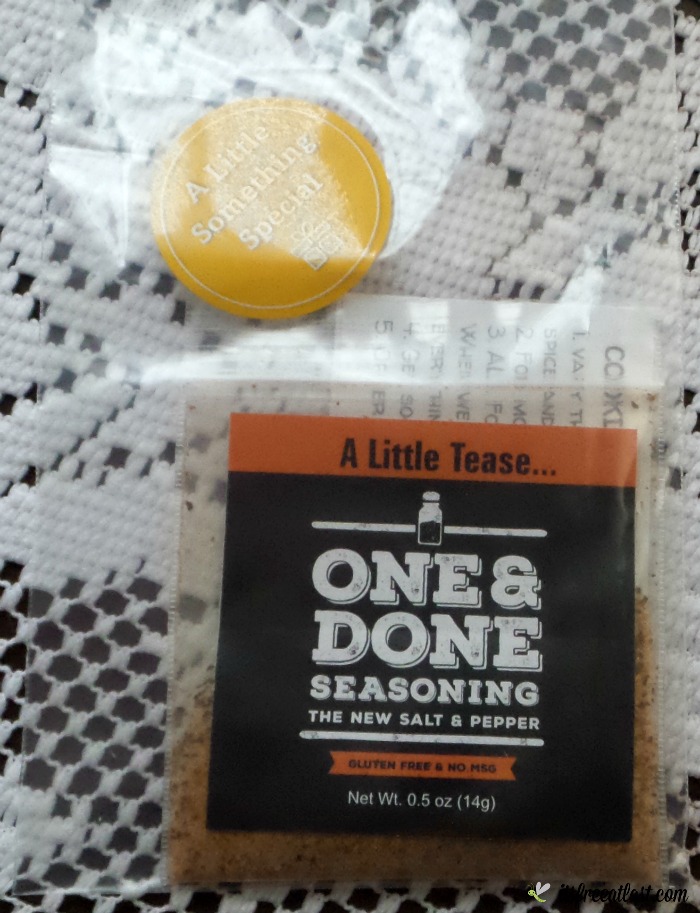 One & Done Seasoning
I love things that make cooking simple. This easy One & Done Seasoning is perfect for seasoning all kinds of dishes from vegetables, meats, eggs, snacks, etc. It takes the place of salt and pepper plus adds just the right amount of other spices. The blend is perfect! One & Done Seasoning is gluten free and has no MSG.
The January Degustabox was loaded with surprises galore for me to try! I can honestly say that I loved all I tried this month and will certainly be shopping for these! I love the opportunity of sampling new products each month from my Degusta Subscription Box! Being able to sample before I commit to buying in larger quantities is great!
Are you ready to Sign Up for a Degustabox Subscription?
Sign up for a monthly subscription with Degustabox for only $19.99, which includes delivery. Receive your Degustabox every month filled with goodies (10-15 surprise products, many new to the market)! And, at this price, it is much less than you would pay in stores! It is a great value and a great way to try before you buy! If you decide it isn't for you, that's alright too! There is no commitment necessary. To cancel, just let them know before the 15th of the month. So, what are you waiting for? Go ahead and give Degustabox a try today!