Make Traveling Easier With the Diono Travel Pal Car Seat Organizer
This post may contain affiliate links or I may have received the product free in exchange for my honest review. See full disclosure for more information.
Traveling is definitely one of the highlights of life, especially as a family. We have made so many memories together traveling to Chicago, Florida, and more. One of the difficulties of traveling is certainly organization. With a 5-year-old in the back seat, things can get messy. Toys and crayons all over… and don't even get me started on spilled drinks. I'm thankful to now have the Diono Travel Pal car seat organizer to help keep things tidy in the back seat.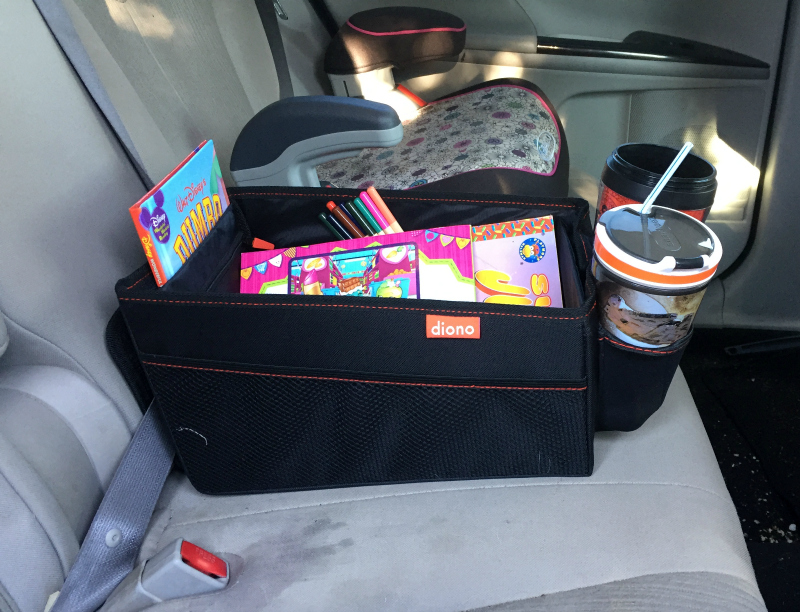 The Travel Pal car seat organizer is a back seat cargo bin that helps to keep toys, books, drinks and more organized while you are on the road. It features a big area for larger toys, plus there are several pockets inside of it for smaller items. The front features two drink holders that are insulated to keep them secure so there is less chance of them being spilled. Oh, and the fabric is waterproof so if something gets spilled inside of it, it won't hurt the seat below.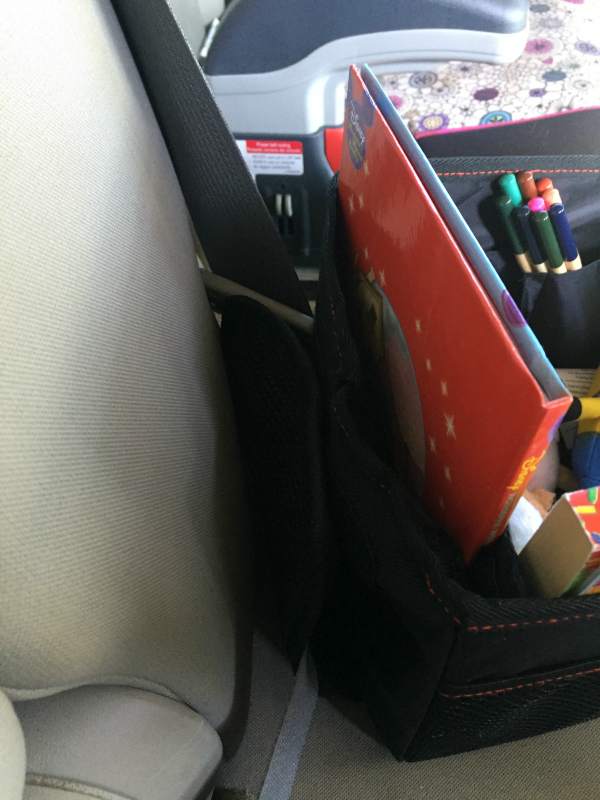 I love that I do not have to worry about this car seat organizer getting knocked around if I have to go around a sharp turn or stop on a dime – there is a seat belt loop to securely position it to the seat.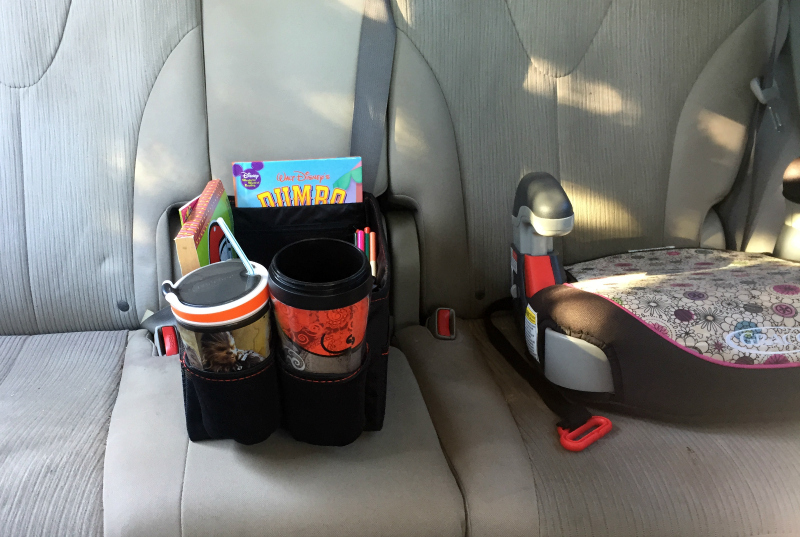 The Diono Travel Pal car seat organizer has been a win-win for both myself and my daughter. I don't have to worry about crayons, toys, or stuffed animals being strewn all over the floor or seat, or even worry about drinks being spilled. And Riley has all of her toys and books right at her fingertips. I highly recommend this great car organizer for anyone that needs some organization in their car.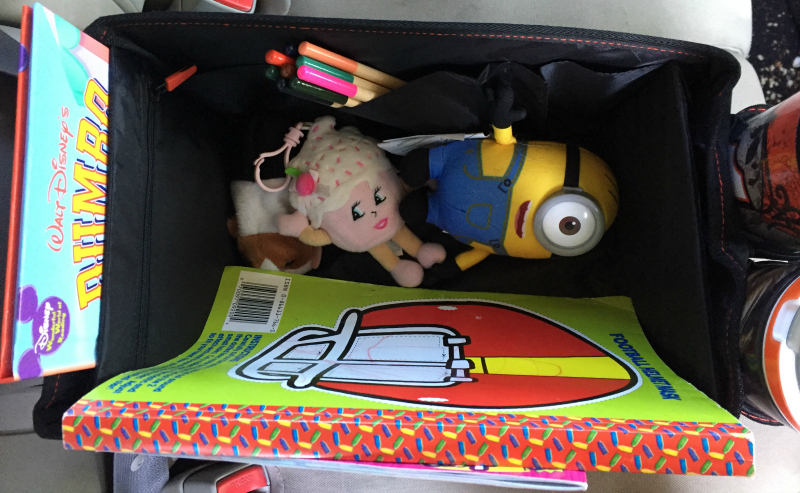 Could you see this car seat organizer helping you and your family?