Surprizamals Series 1 Cuties are Here!
This post may contain affiliate links or I may have received the product free in exchange for my honest review. See full disclosure for more information.
Do you remember us talking about the Surprizamals Stuffed Animals from Beverly Hills Teddy Bear Company  a while back? We had so much fun collecting the Surprizamals in that series! So, we are very excited to announce that the FUN new Surprizamals Series 1 Cuties are here!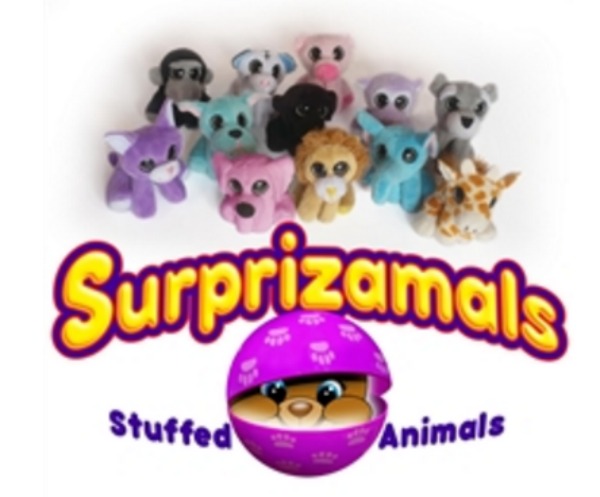 If you remember, Beverly Hills Teddy Bear Company has many different brands and products, including CustomPlus.com, BIGiggleToys.com, StuffedAnimals.com, and more. But, the Surprizamals are definitely a hit with kids and adults alike! And, the little Cuties are going to be a HUGE hit too!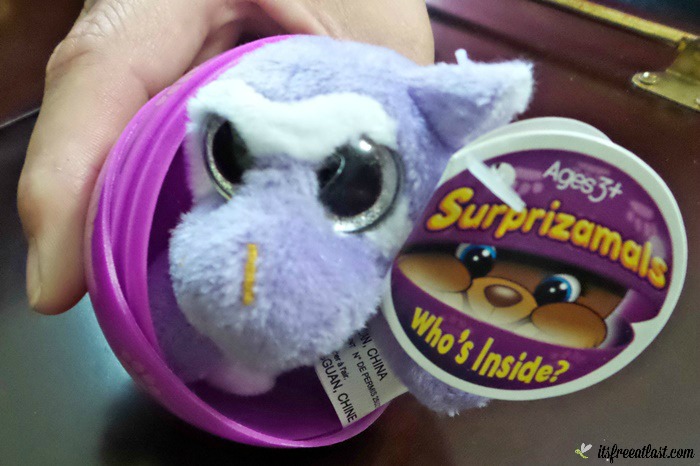 The little critters in the Surprizamals Cuties series 1 are even cuter, if that is possible! The new Surprizamals Stuffed Animal Cuties are adorable at only 2.5" of pure cuteness. And, as before, each one comes in it's own ball or capsule. Even the balls are adorable with cute little paw prints, giving a hint of a fun little critter inside!
It is so much fun to pop them open and see which surprise Cutie is hiding inside! The Cuties are teeny tiny, but oh how cute they are! They are made of soft plush and are cuddly, soft and snuggly.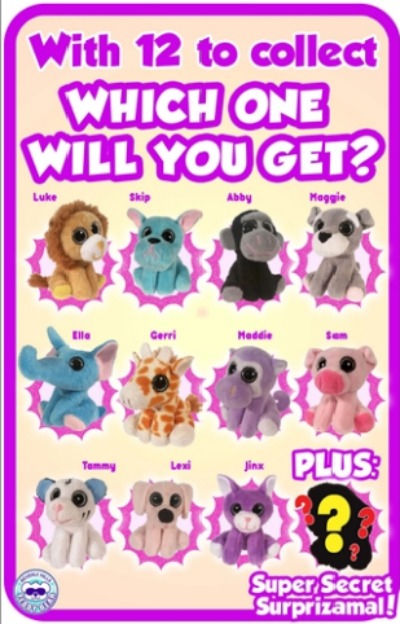 12 New Friends in the Surprizamals Series 1 Cuties
In the Cuties Series 1 there are 12 new pop out play friends to collect such as Luke the Lion, Ella the Elephant, Abby the Gorilla, Sam the Pig, and many more – including a super secret Surprizamal! Within the fun Surprizamals Cuties series, you can collect Collectors, Rares and one Ultra-Rare, Surprizamals stuffed animal.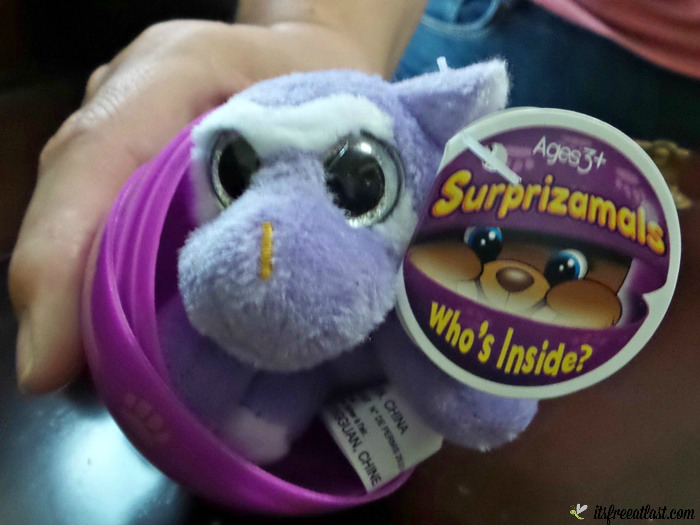 Where to Purchase Surprizamals Series 1 Cuties
The adorable Cuties will retail for $4.90 and will be available exclusively at StuffedAnimals.com and Justice. Start collecting yours today! Which cuite will be your favorite?
Connect with StuffedAnimals.com online
Website | Facebook
And connect with Beverly Hills Teddy Bear Company online as well
Website | Facebook