Surprise items are always fun for kids. I know my daughter loves them. There's nothing like watching her open an egg or a ball or other item and watching her face light up when she sees what is inside of it. Now there are Surpizamals to continue the fun!
Beverly Hills Teddy Bear Company has many different brands and products, including CustomPlus.com, BIGiggleToys.com, StuffedAnimals.com, and more. Now they have this great new item, Surprizamals! They are plush collectible animals that are super cute and are a buzz in the world of unboxing. You get a fun, colorful Surprizaball, and inside you get a cute surprise.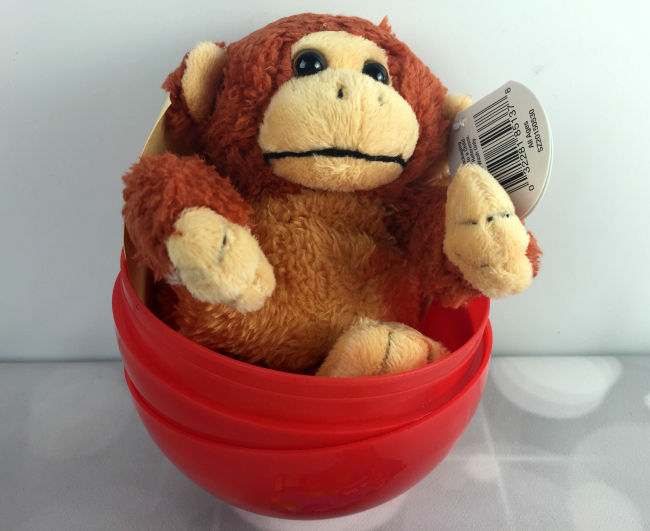 There are 12 different ones to collect in Series One of Surprizamals, and there will be a Series Two launching in Fall of 2016 with over 60 Surprizamals to collect! Like with most surprise items, there are rare ones to collect. With Series One, Ellie the Elephant, Rex the Lion, and Mandy the Panda are Rare Surprizamals. And Moe the Bear is an Ultra-Rare.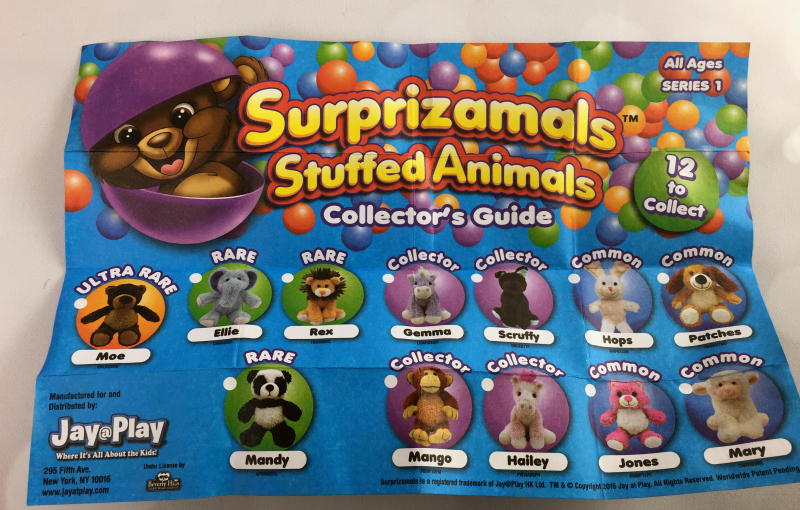 I was impressed with the size of the Surprizamals. The ball is medium size, I would say. But inside, you can get an 8″ animal up to a 22″ Hansa Lion! These Surprizamals are a big hit already and I am sure they will continue to be popular with kids (and adults who like to be a kid sometimes) for awhile! I know Riley and myself are excited for Series Two to come out this fall!
Make sure to follow StuffedAnimals.com online:
Website | Facebook
And follow Beverly Hills Teddy Bear Company online as well:
Website | Facebook