The 10 Best Lifetime Movies with an Ensemble Cast
This post may contain affiliate links or I may have received the product free in exchange for my honest review. See full disclosure for more information.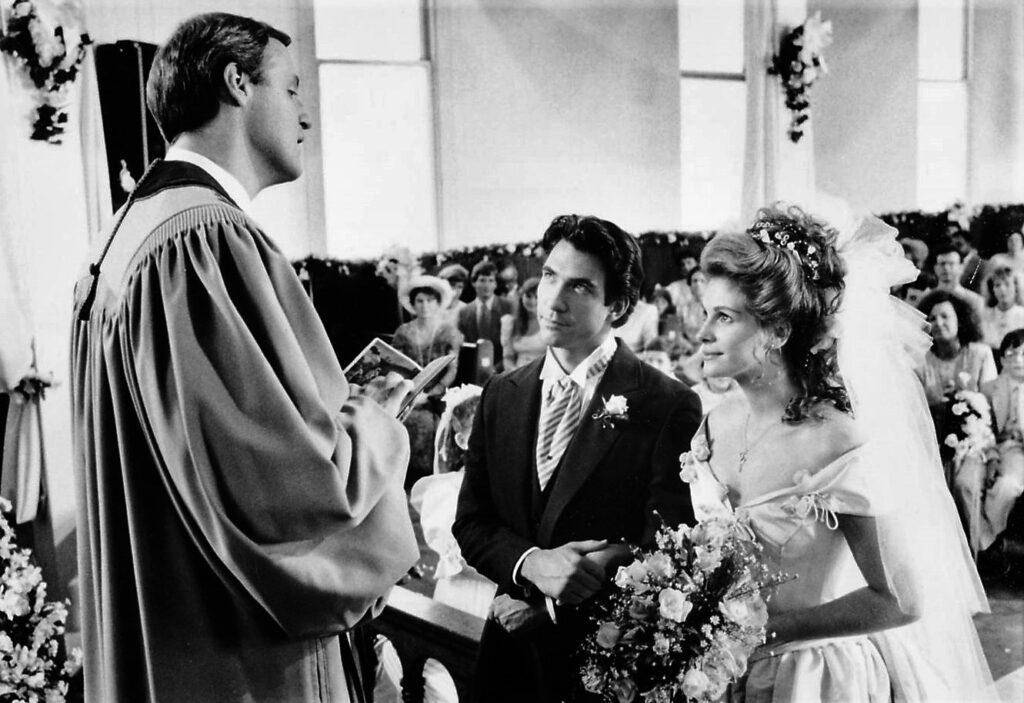 Image source: IMDB.com
The Lifetime network is known for airing with cheesy plot lines and stirring romance. They're a lot of fun to watch on sick days, or anytime you're hankering for a little drama. Starring in a Lifetime movie is also a typical rite of passage for young celebrities, so grab your popcorn and get ready to say, "Hey, I know that guy!"
10. Steel Magnolias
If you liked the 1989 version with Julia Roberts and Sally Fields, this TV movie remake is definitely worth a watch! It explores the same themes of female friendship, love, and loss. Set in the present day, and with a cast that includes Queen Latifah, Steel Magnolias is one of the network's most viewed films. Of the Lifetime movies on Netflix, this one is unfortunately only available to stream in the U.S. and select European countries.
9. Too Young to Die?
An early Brad Pitt vehicle, Too Young to Die? also stars a young Juliette Lewis. Like many Lifetime movies, it's based on a true story. Attina Marie Cannaday was charged with murder in 1984. Lewis plays a fictionalized version of her named Amanda Sue Bradley, a fifteen-year-old girl who murders her love interest. Pitt is a hustler named Billy Canton who had drawn Amanda into the seedy underworld of prostitution and drug abuse. Billy is found guilty of accessory to murder. While Billy ends up in jail, Amanda is executed. The film is a wild ride, but it's also fun to see Lewis and Pitt together pre-California.
8. The Blue Lagoon
This iconic 1980 romance is one of Brooke Shields' best-known films. It follows Richard (Christopher Atkins in his debut role) and Emmeline (Shields) after they are stranded on a remote island. The two grow up and fall in love, struggling with puberty and isolation along the way. The Blue Lagoon was filmed on the dreamy Turtle Island in Fiji, making it the perfect movie escape for winter.
7. Death of a Cheerleader
Also known as A Friend to Die For, the crime drama features Tori Spelling as Stacey, the titular cheerleader. Spelling's Troop Beverly Hills co-star Kellie Martin plays jealous classmate-turned-murderer Angela. It's a dark exploration of just how far someone will go to become popular.
6. Flowers in the Attic
The controversial book series by V.C. Andrews has been adapted multiple times for both stage and screen. Lifetime's take on the franchise, released in 2014, is just as frothy as the original book. After the death of their father, Christopher, the Dollanganger siblings are forced to move to their grandmother's house along with their mother Corrine. Flowers in the Attic is perhaps best known for its incest subplot between twins Chris and Cathy. Ellen Burstyn, received an Emmy nomination for her role as the Dollangangers' abusive grandmother.
5. Liz & Dick
Elizabeth Taylor and Richard Burton had a tumultuous relationship throughout the 60s and 70s – prime material for a juicy film. Liz & Dick is styled as a series of flashbacks that chronicle the rise and fall of their lives together. It deserves to be seen for Lindsay Lohan's Elizabeth Taylor wig alone, which is almost a character in its own right.
4. Dying to Belong
Lifetime is infamous for ripped-from-the-headlines fare, but their original programming can be just as scandalous. Shelby Blake is a new sorority pledge at a fictional college. She dies after falling from the college's clock tower. The death is ultimately determined to be a suicide. Hillary Swank is Shelby's roommate and fellow pledge Lisa, who begins to suspect that Shelby's death was actually more murderous than the college would have everyone believe.
3. Fifteen and Pregnant
Despite its title this film actually preceded the MTV series. A young Kirstin Dunst plays Tina, who gets pregnant after just one sexual encounter with her boyfriend Ray. Ray proves himself to be an unreliable cheater. Tina is left to handle her pregnancy with the support of her parents. The stressful situation impacts everyone in the family, including Tina's sister Rachel, who begins to feel ignored.
2. Lizzie Borden Took an Axe
Christina Ricci has played her fair share of Gothic characters, and her turn as Lizzie Borden is no exception. In 1892, Lizzie murdered her parents but was ultimately acquitted. The film doesn't shy away from the gory details of this true story, so it's best watched by those with a strong stomach.
1. Return to Zero
This drama shows just how heartbreaking a stillborn child can be. Minnie Driver earned her second Emmy nomination for her portrayal of would-be mother Maggie Royal. Maggie must navigate the drama of her first pregnancy and the strain it puts on her relationship with her husband. You might want to buy an extra box of tissues.
Whether you're looking for scandal, romance, or something in between, Lifetime definitely has something for everyone! Let us know if you've seen any of these movies and which one was your favorite.