The Benefits of Having Kawaii Plushies & Stuffed Animals in Your Life
This post may contain affiliate links or I may have received the product free in exchange for my honest review. See full disclosure for more information.
Globally, kawaii culture is becoming more and more well-liked. To assist you in achieving the kawaii aesthetic, there are even specialty shops, both online and offline, that offer only things with a kawaii theme.
Fashionable apparel, shoes, and accessories are worn by kawaii fans to achieve a charming appearance. Some people also decorate with kawaii-themed items and paint their walls in pastel or vivid colors to change the look of their room.
One of the most popular kawaii plushies that can be used as both a decoration and a source of comfort is a plush toy. They warm up any space and make great sleeping partners. Even if you might have happy memories of your plush toys from childhood, they might serve other purposes. No of your age or gender, the following are some of the top justifications for having cute plushies in your life.
Please check-out Sugoi Mart – a Japanese online store shipping all over the world – for more kawaii plushies and toys.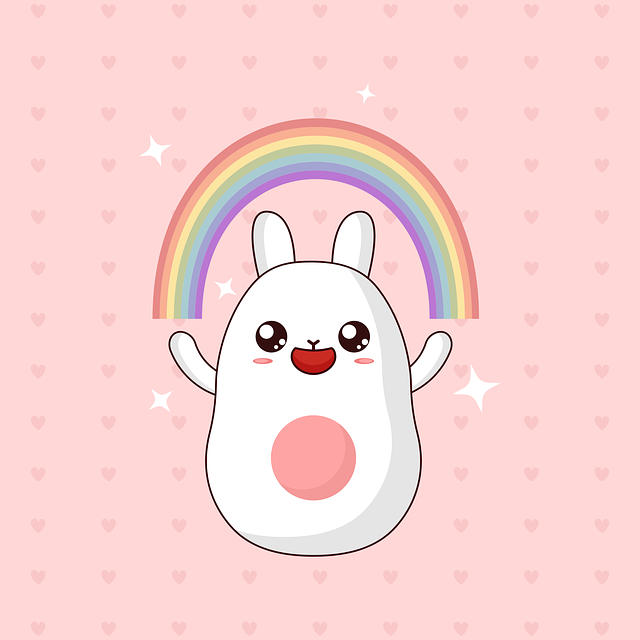 Childhood Memories
Kawaii plushies bring back childhood memories and showcase your personality and interests. Kawaii plushies may serve as a distraction from the stresses of adult life and serve as a reminder of your youth. They evoke memories of simpler times when life was more laid-back and evoke a sense of nostalgia.
Kawaii plushies may bring back happy memories from the past, such as special times spent with family and friends, even if not all memories are wonderful. Additionally, they make wonderful room decorations for your private place and can display your innocent personality.
Kawaii plush toys can take the form of people, foods, or animals that correspond to your preferences. You may put them on your bed and cuddle them as you sleep, or you can set them as decor on top of your desk.
Improve Mental Health
A sense of stability and comfort may be provided by plush toys, especially if you're transitioning from one period of life to another. Kawaii plushies' cuteness reduces unpleasant emotions like worry.
People require others' companionship since they are social animals. The social function that other people play in your life cannot be replaced by soft toys, yet they help reduce feelings of loneliness. Cortisol levels may be lowered by cuddling with a soft plush toy, which will make you feel happy and less worried.
Welcoming Atmosphere
kawaii stuffed animals' coziness and simplicity can aid in creating a welcoming, pleasant environment. By adorning your space with adorable plushies in pastel or lighter color schemes like light blue, gray, or tan, you may easily achieve the kawaii look.
But be cautious while putting up adorable plush decorations in a space. "Less is more," as you've surely heard it said, applies here. You can keep your space looking minimalist and contemporary by keeping the number of adorable plushies to a minimum and placing a few of them in thoughtful locations like your desk, bookcases, or bed.
Easier To Maintain
Comparatively speaking to other sorts of décor, kawaii plushies are simpler to keep clean. For instance, kawaii plushies will remain adorable even if you keep them on display for a long time without caring for them. On the other hand, indoor plants require constant maintenance and watering if you prefer to use them as decorations.
Kawaii plushies are therefore your best option if you want to enhance the appearance and atmosphere of any area with little to no care needed. This is just another reason why soft toys make wonderful presents.
When presents are not utilized frequently, they appear to be unappreciated. With cute plushies, the receiver need only put them on display to make a lasting impression.
Affordable
Kawaii plushie collections don't cost as much as other kinds of collections. Except for when you're wanting to get life-sized plushies, the majority of them have reasonable price tags.
Additionally, compared to kawaii tech, gaming accessories, or kawaii art, kawaii plushies are far less expensive in the kawaii niche. Therefore, kawaii plushies are the most cost-effective approach to assist you to attain the kawaii aesthetic if you like this Japanese culture of cuteness.
Purchasing High-Quality Plushies From A Reliable Kawaii Trusted Online Store
It is clear from all the benefits of possessing kawaii plushies that we discussed in this post that people of all ages may gain from owning these adorable kawaii stuffed animals. By adding some cutesy plush décor to a sparse environment, you can inject some of your youthful charms.
Plushies may help you create a warm, cozy environment that will bring back childhood memories for you or anybody else, in addition to assisting you in achieving the kawaii aesthetic you're going for. They can help you feel better mentally by reducing tension, anxiety, and other undesirable emotions.
You might want to check out Mewaii if you're seeking the greatest kawaii store online that sells high-quality kawaii plushies. Additionally, they provide cutesy mouse pads, keycaps, purses, Air Pod cases, Nintendo Switch accessories, and seat cushions. Visit their website to browse their extensive selection of kawaii-themed products and benefit from exclusive discounts.