Springtime is the season when everything is in bloom. It's also the time when fleas start making their way into your yard and home. Protecting your pets from fleas can get expensive when you have to keep buying medical flea treatments. You can take some preventative steps and help treat your pet's fleas with a few natural remedies.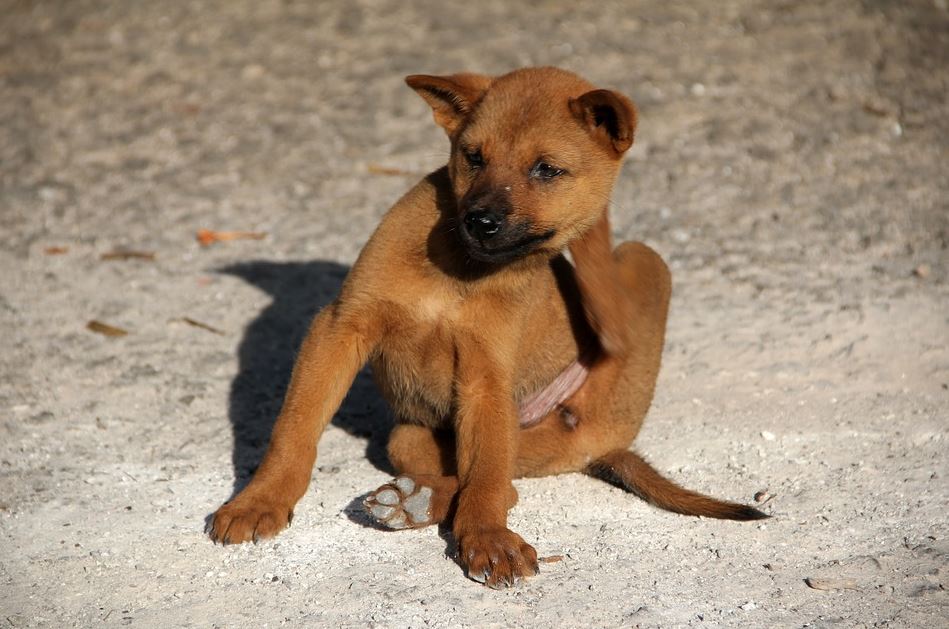 Apple Cider Vinegar
Dogs are known for being overly alkaline, so adding a small amount of apple cider vinegar to their water supply can help. It also helps control fleas. In fact, just two tablespoons in your pet's water bowl can do the trick. It generally does not cause reactions in dogs, but a vet should still be consulted beforehand.
Additionally, if your pet isn't fond of having apple cider vinegar in their water, you can create a solution of half raw apple cider vinegar and half water in a spray bottle and spray it on your pet. For cats, you can dip a flea comb in this solution and run it through their fur.
Diatomaceous Earth
Pet food-grade diatomaceous earth is renowned for killing fleas since it dehydrates them. Food-grade diatomaceous earth can be spread across your lawn to help prevent flea infestations, and, should they end up inside your house, this substance is safe to sprinkle on your carpet as long as you wear protective gear and keep your animals away while you dust your carpets with it. You can even sprinkle diatomaceous earth under the edges of your carpet.
Homemade Flea Repellent
There are quite a few recipes for homemade flea repellent. One of the most effective recipes involves using lemon, rosemary, garden sage, and water. Lavender can also be added into the mix, as it is also known to get rid of fleas. This repellent is nontoxic for dogs and can be sprayed on your dog once per day before they go outside to play.
Nematodes
Nematodes are multicellular, worm-like creatures that live in your soil. Good nematodes help protect the soil from fleas and can be sprayed (in a spray bottle with added water) onto your grass and plants. As these are live organisms, you will need to quickly apply them to your lawn once you have them.
Call in the Professionals
If all else fails, call in a pest control company like Fowler Pest Control. Professionals are able to kill adult and larval fleas living in bedding, carpets, and furniture. They will also treat the outside of your home to ensure that more fleas don't get in.
Fleas have life cycles that make flea control difficult. While home remedies can be effective at preventing and killing fleas, serious infestations will require professional assistance and a consultation with your vet.