The U.S. Constitution: An Owner's Manual #MegaChristmas19
This post may contain affiliate links or I may have received the product free in exchange for my honest review. See full disclosure for more information.
The United States Constitution is a new owners' manual that was originally written as a textbook for young adults studying American history and social studies.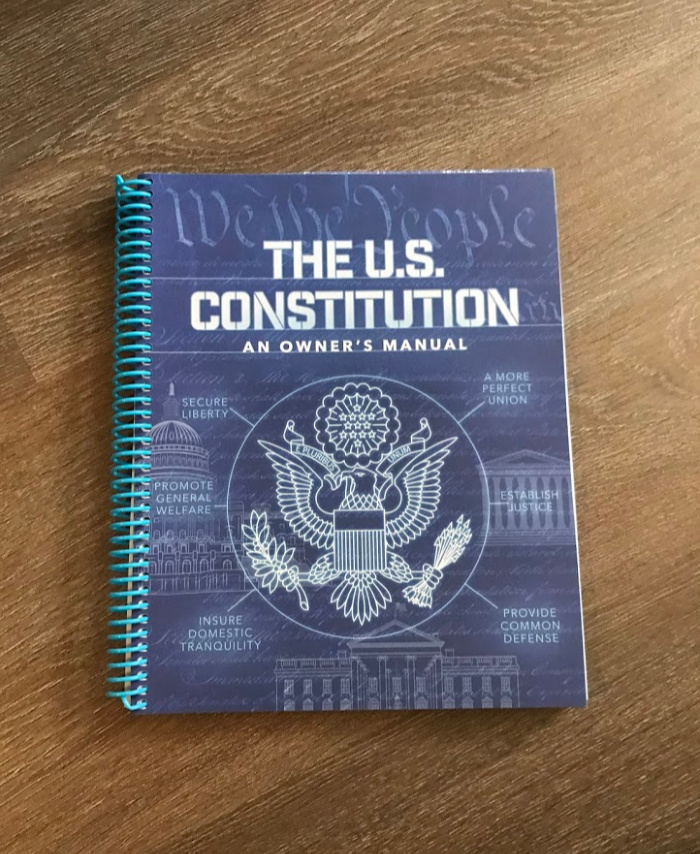 The U.S. Constitution: An Owner's Manual  (Midgard Education Publishing, September 2019) is an innovative guide for readers of all ages trying to make sense of this critical but now highly divisive American symbol.
Chapters on the Magna Carta, The Declaration of Independence, other historical precedents, all seven articles of the Constitution itself and the amendments and key Supreme Court decisions are presented with embedded questions and exercises that involve and challenge readers.
A one-stop source book, The U.S. Constitution: An Owner's Manual will help youngsters and adults fully understand the creation and operation of this foundational document that helped sculpt American democracy. It is presented in a clever and engaging way that will help engage and enlighten readers.
The Owners' Manual is part of a revolutionary curriculum available to teachers and schools around the country that also includes diverse and UPDATED books on American, world history, and civil discourse. The complete package of six textbooks and supplemental teachers' guides are offered through Midgard Education.
How to 

Us

e,  The U.S. 

Constitution

: An Owner's Manual

The book was designed to be an interactive learning experience

Improve study skills by underlining, highlighting, and making notes in the margins

By taking ownership of the books, students will feel more invested in the content

New vocabulary words that mark certain historical figures for more research, and delve deeper into the content through independent or teacher-guided study 

us

ing the Internet

Included in every chapter are fun and engaging exercises for students to review content and for teachers to assess comprehension
About the Author, Stuart Matranga
Stuart has taught history and language arts to middle school students for more than fifteen years. He was featured in recent documentaries about teaching gifted children with learning challenges (2e: Twice Exceptional).In addition to authoring Midgard's textbooks, he wrote an award-winning film about a Holocaust survivor, A Man of the World, starring Ed Asner, and directed a documentary on natural sciences for the American Museum of Natural History in New York. Previous to becoming a teacher, Stuart served as a managing editor of SAGE academic journals. An award-winning journalist, he wrote for Rolling Stone, Maxim, Stuff, TV Guide, Us, Starlog, and several other publications. Included among the prominent people he has interviewed are Kurt Vonnegut, Jr, Katherine Hepburn, Walter Cronkite, Neil Young, Barbara Walters, and Bill Clinton. A father of three, he lives in Los Angeles.
---
We have added these products to our 2019 Holiday Gift Guide