Things to Consider When Selecting Bedroom Furniture
This post may contain affiliate links or I may have received the product free in exchange for my honest review. See full disclosure for more information.
Our bedroom is the most important room in any home. It is our special space, and solace for us to get the perfect rest, sleep, and leisure. Whether you have just recently moved to a new apartment or just wanted to update your bedroom furniture, it is very important to know exactly what you'll need.
With the wide array of options and kinds of bedroom furnishings, you will surely feel overwhelmed. This can be a challenge especially if it is your first time to purchase. When selecting the bedroom furniture, it is very significant to consider things first. This can help you determine the appropriate furniture for your bedroom no matter what is your budget and preference.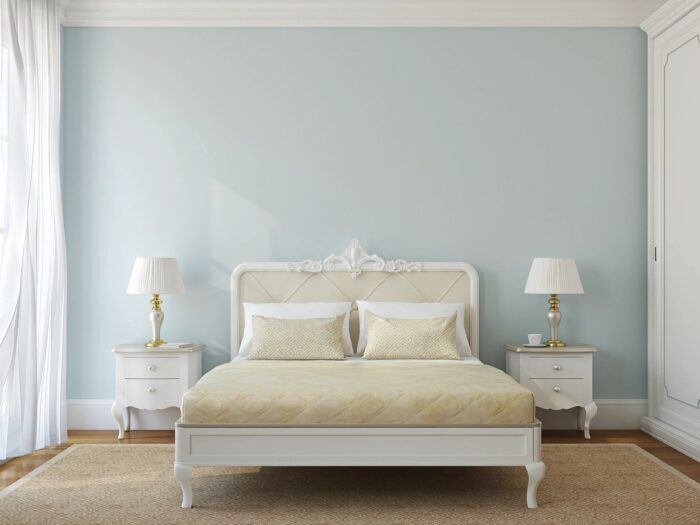 Here are the things to consider when choosing furniture:
1. Space
Space is the first aspect that you have to consider. The kind or type of furniture that you will buy depends on the available space that your room has. This is primarily one of the mistakes people commit when purchasing home furniture specifically for the bedroom.
It is very essential to get the necessary measurement of the room so that you can be able to determine the sizes of the necessary bedroom furniture that you need from beds, nightstands, headboards, chests, armoires, or benches. When you have these measurements, it would be just easy for you to buy what you need.
Additionally, jotting down the exact measurements of the available space you have for the room is vital. This assures that your room would not look crowded or only has limited space for you to move around. If you are not sure, you can always ask some furniture experts to get the right furnishing that you need.
2. The Theme of the Bedroom
One of the factors that you have to consider when deciding what to purchase when it comes to bedroom furniture the theme of your bedroom. Every bedroom does have a theme or an inspiration on how the overall bedroom looks. This makes it significant to choose furniture that will suit or matches the design or look of the room.
You wouldn't want to have a piece of furniture that doesn't suitable for your room right? Before buying furniture, it is essential to select the right one that looks perfect for your room. Since the design or theme of the bedroom varies, you have to make sure that you can select the one that is harmonious to your room.
Moreover, at the end of the day, it is your bedroom and you all have the right to choose the furnishings you love. Unless you want to get some help from an expert interior decorator, it's fine as long as you want the best for your bedroom that will become the reflection of yourself.
3. Your Budget
Another important factor that you have to consider before buying bedroom furniture is your budget. If you will not set a certain range of budget for any furniture you wish to buy, you'll surely find it difficult to choose and it will take you longer selecting which furniture you will need.
Moreover, it is also essential not to spend all your money purchasing just one furniture or else there's will be nothing left for other important bedroom furniture you need. For example, do not purchase a king-size bed and there will be no left for you to buy a closet or cabinet wherein your important personal things and paraphernalia supposed to be in. It's about the right budgeting and accounting before you shop for any furniture.
If you are on a pretty tight budget then It is best also to go with bedroom furniture sets wherein you can get the right set of home furniture without the difficulty of shopping one by one which is really time-consuming and more expensive if you sum it up. Looking for a budget-friendly and equally high-quality bed furniture? Local Furniture Outlet is your reliable source for these items.
4. Durability
Every one of us wants to have home furniture that can withstand time and weather. These furnishings should serve its purpose for several years or even decades. The furniture you have purchased should not have any issue after using it for a few times. It's a waste of time and money if the item you buy has issues.
If you want to make sure that they are durable enough is to do some research first. Reading online reviews and feedbacks from customers or even watching YouTube videos about certain brands, kinds, or types of furniture is very useful. This can help you come up with the right decision when it comes to buying furniture.
5. Comfortability
It's beautiful and eye-catching bed furniture but what about comfort? Comfortability should be one of the things that you have to instill in mind when buying furniture. This is applicable especially for the bed, you may have the most intricate and lavish bed in town but it is not designed ergonomically wherein you can feel backache every time you lie down on it.
This furniture should not compromise comfort at all. Whether you are buying for a high-end bed or cheap furniture, modern or contemporary, comfort should be part of your list all the time. Again, you can never go wrong with product reviews as this can help you determine if the bed, nightstand, dressers, or benches are of great quality or not.
6. Material
Bedroom furniture comes in different sizes, types, and of course materials. Another bedroom furniture guide that you need to know when shopping is to determine which material you wanted. These fine furnishings are available in different materials such as wood, plastic, metal, acrylic, or even glass.
When you buy a piece of furniture for your bedroom, it is important that you have to determine which is the best one. Wood furniture, for example, is also available in different types from ash, beech, cherry, mahogany, maple, oak, pine to walnut, Metals are the best option if you want a flame-resistant furnishing or plastic if you prefer a lightweight one. Each of these types has its fair share of advantages and disadvantages as well as prices. Again, it still depends on your room's theme, design, budget, and preference.
In conclusion, buying furniture isn't easy especially if it is your first time to buy home furnishing sets. On the other hand, if you know what are the factors and considerations when shopping then everything will go smoothly. You can have that peace of mind that you have that guide to help you decide.
More than anything else, no matter what type, sizes, and materials you decide to buy in the end, be sure to always get high-quality furniture.