Things You Definitely Need For A Long Retreat
This post may contain affiliate links or I may have received the product free in exchange for my honest review. See full disclosure for more information.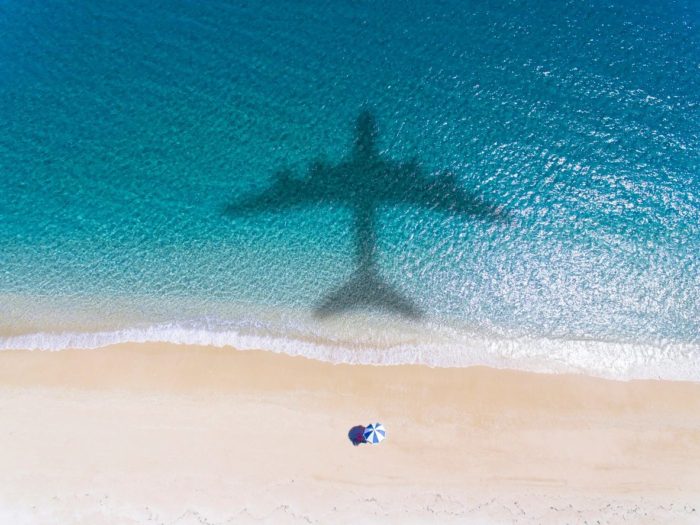 A week, two weeks or a month just isn't long enough sometimes. Going away for a long time to a retreat is just what you need when you've become a workaholic. To get you out of your zombie-like frame of mind where all you do is work, work work, a long holiday at a retreat is your saving grace. For most of us, a retreat means somewhere where it's quiet, luxurious and has all the services you need to relax and melt your stress away. But for the authorities, a long vacation means a lot of stress. Government bodies will be dealing with tons of paperwork, they will need to know who you are, what your reputation is like at home i.e. criminal background, they want to know where you're going, how long you're staying, why you're heading there and when you want to go back home. Quite obviously, they're trying to maintain order so they know who and how many people are entering their country and for what reason. You can make life easier for them by doing these things.
Proof they can't deny
Visa applications can be complex and time-consuming, but the more information you provide the quicker things will go. For example, if you have a professional reason for traveling to a nation for long-term purposes, you should show the proof. Maybe you're being trialed in a position as an intern so you'll be staying in the country for 6 months. Sending a copy of your job prospects and professional invitation by the company, will put at ease any apprehensions. If you're heading off for a long holiday, supply evidence of your booking in the hotel and plans on sightseeing also helps the authorities form a picture of where you're coming to their country.
Perhaps the most valuable evidence is your flight itinerary. Take a look at this flight itinerary for visa application service and guide which lays out all the things you need to provide. Whether you're booking a one-way, two-way or open flight ticket, you'll get the correct advice on what evidence you need to provide but also what kind of applications and sections you need to fill. By understanding the difference between a dummy flight reservation and a proper actual flight ticket you can give the authorities accurate technical information.
For your personal care
When away from home for any long period of time, you need to take with you any medicines you have been prescribed. For example if you suffer from skin conditions, you must take a fresh batch of treatment products with you. To make sure they are safe during the flight, pack them in an airtight bag. However it's a good idea to hold onto the little paper pamphlets you get with the treatments and have them at the ready. When you are in customs and the authorities ask you what the medicines are for, you can show them the little pamphlets as proof of what's inside the containers and bottles. Equally as important is getting a doctor's note to validate having the medicines with you in case customs officers need more proof of reasons.
Taking your own toothpaste, shaving equipment, hair styling products and soap is also a good move. You never know what kind of ingredients another country allows in such products. Lesser developed nations don't have the advanced product testing labs that developed nations do. They might let toxic or allergenic ingredients be freely used in various products. Things that you put in or on your body, such as soap and shaving cream should never be in question. Best to stay safe and take your own.
An extra suitcase
Taking an extra suitcase with you might seem a bit odd at first. When you're dragging around an empty suitcase in the airport it's going to be a little annoying. However when you're abroad for so long, you're going to want to take some things back with you. Staying in a country for many weeks or months, you'll end up buying the clothes of the culture. You'll want to take home something you can wear at home and be reminded of that time you spent in Jamaica or New York. Not just clothes, but you'll want to take home some food items too. Maybe you found a very delicious chocolate bar and you want some to take home with you for your friends and family; or possibly use them in a recipe.
Of course you'll want to take home some souvenirs from the little towns and villages you might be visiting. When you go sightseeing they also have replica gifts such as in Paris they have small Eiffel Towers and in the UK they have small Big Ben and Queen's Guards soldiers.
A foreign road trip
Going abroad for road trip is one of the best experiences you'll ever have. Taking full control of your holiday, you're able to be anywhere at any time thanks to your car. However, you don't need to drive a boring rental car, you can just take your car with you. Maybe you have a sports car and you want to drive through some amazing mountainous passes on your way to your holiday villa. Taking your car on a road trip is truly bucket list stuff. What could make the long holiday better than taking your Porsche, Ferrari or McLaren on an Italian journey from Rome to Naples? Equally, you might want to take your British muscle car and drive down Route 66 in America. For a long retreat, your own car is a piece of home that will keep you company and add to your enjoyment.
Everyone wants to go on some kind of long retreat which makes us forget about our work and responsibilities at home. But plan it carefully otherwise you'll want to come home sooner. Take your medicine with you in an airtight bag and have the pamphlets ready for customs inquiries. Plan out your flight itinerary so you can give the authorities accurate information when booking your visa.