How to Throw an Grown-Up Halloween Party with These Great Products and Recipes
This post may contain affiliate links or I may have received the product free in exchange for my honest review. See full disclosure for more information.
Looking for some great, last minute dishes you can serve for a fun-filled grown-up Halloween party? Here are some of our personal favorites you can quickly make and prepare. All items are available at select major grocery stores nationwide.
---
 Black Bean Spaghetti with AFRAID-O Sauce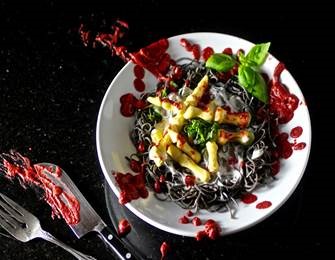 White Carrot Phalanges
Peel 8 white carrots (can be substituted with mozzarella sticks for appearance) then carve with small knife into finger-bone shape. Steam until al dente. Set aside.
Black Bean Spaghetti with AFRAID-O Sauce
Ingredients:
1 box Explore Cuisine Black Bean Spaghetti – cooked, drained
1 jar of alfredo sauce (can choose gluten-free)
1 jar of marinara sauce (choose one that is more blood red in color, rather than orange)
fresh basil
Directions:
Heat the sauces in separate saucepans over medium heat, stirring occasionally.
Place warm Explore Cuisine black bean spaghetti on serving plate.
Ladle alfredo sauce over the center of the spaghetti.
Arrange carrot phalanges over the sauce.
Splatter marinara sauce over the entire dish, in a gruesome manner.
Garnish with basil. 
---
Sparkling Ice Peachy Halloween Mini Cupcakes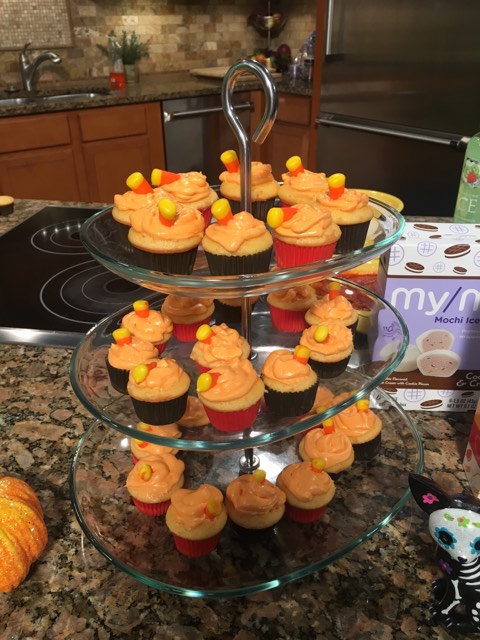 INGREDIENTS
1 bottle Sparkling Ice Peach Nectarine, divided
1 classic yellow cake mix, 15.25 oz. box
3 large eggs
1/3 cup vegetable oil
Candy corn for garnish
Icing can be store bought or homemade
SPECIAL EQUIPMENT:
Mini cupcake pans
Paper mini cupcake liners
Electric mixer with beaters
DIRECTIONS
Preheat oven to 350°. Prepare mini cupcake pan with paper liners.
Add 1 cup Sparkling Ice Peach Nectarine to large mixing bowl with cake mix, eggs and oil. Beat starting on low speed and then moving to medium speed for 2 minutes.
Meanwhile, in a small saucepan, bring remaining 9 ounces of Sparkling Ice Peach Nectarine to boil and reduce liquid to a 1/4 cup. Chill to cool.
Pour Cake batter into cupcake papers. Fill to ¾ full.
Bake for about 10 minutes, until cake tester or pick comes out clean.
Promptly remove cupcakes to a cooling rack and allow to cool.
Ice cupcakes and garnish each with a candy corn.


---
 SugarSnake cocktail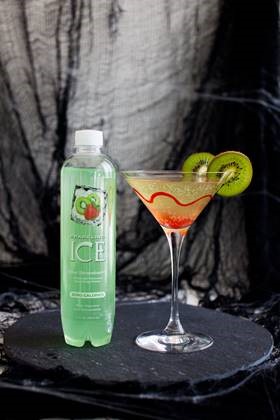 INGREDIENTS
DIRECTIONS
Reduce 1 cup of Sparkling Ice Black Raspberry with 2 tablespoons of white sugar into thick syrup – drizzle over interior of cocktail glass.
Add 1 part white whiskey and 2 parts Sparkling Ice Kiwi Strawberry
Garnish with 2 kiwi "eyes".
---
Here are some other great products that go great as snacks and drinks for your guests.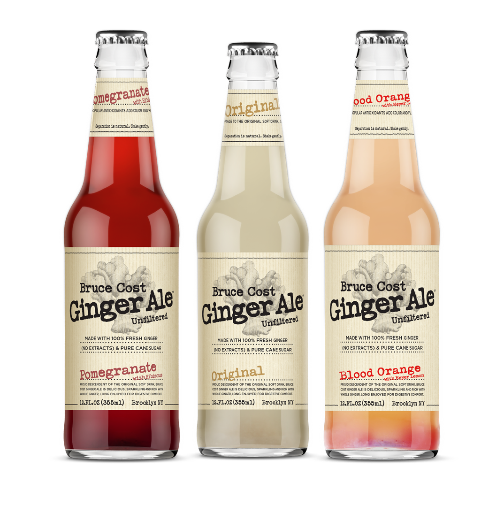 Bruce Cost Ginger Ale (Blood Orange/Pomegranate/Original)
Refreshing on its own or mixed into cocktails
Made from 100% fresh ginger that you can actually SEE in each bottle (TIP: turn bottle upside down to show that you can see the ginger!)
Naturally sweetened with pure cane sugar
Offers delicious fall flavors, think Blood Orange and Pomegranate, perfect for Halloween
Available at Whole Foods Market, The Fresh Market, Cracker Barrel and online Taldepot.com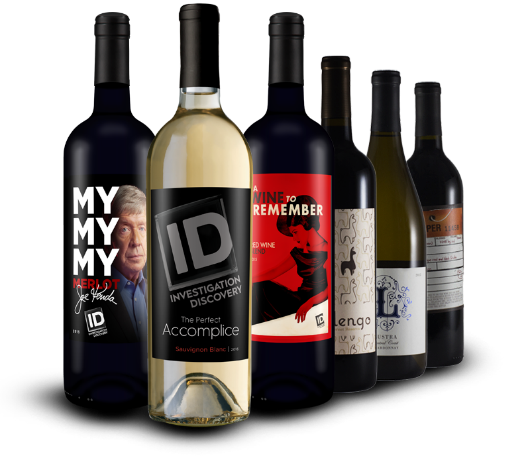 Investigation Discovery Wine Club
The Investigation Discovery Wine Club offers fun, collectable, and deliciously mysterious ID themed wines
The club offers a 6-bottle and 12-bottle membership complete with collectable bottles
Convenience of home delivery
Enjoy the 2016 "The Perfect Accomplice" Sauvignon Blanc, or 2015 "A Wine To Remember" Red Blend
Available for purchase online at id.com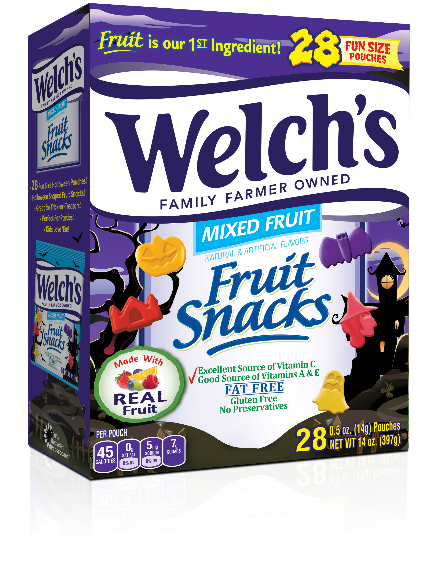 Welch's Mixed Fruit Halloween Fruit Snacks Halloween
Welch's Halloween Fruit Snacks fun shapes, which include a Bat, Witch, Ghost, Haunted Castle, and a Jack 'o Lantern.
Perfect for trick or treating, lunchboxes or parties.
Made with REAL Fruit, is Fat-Free, Gluten-Free, and contains No Preservatives.
Available for purchase at Walgreens, Walmart & Target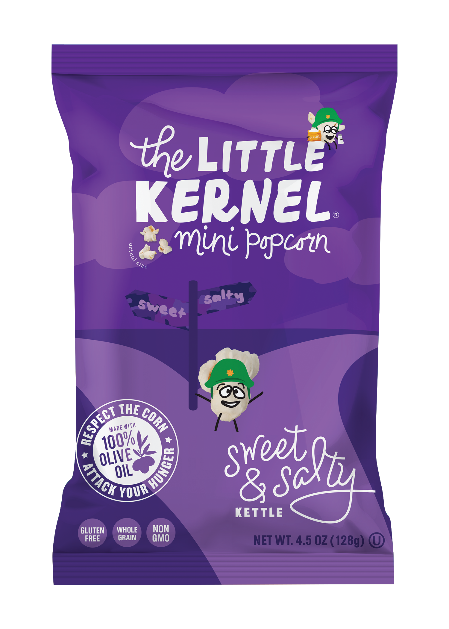 The Little Kernel Sweet and Salty Popcorn
Serve the newest popcorn brand on the market, The Little Kernel "Miniature" Popcorn at your Halloween party this year
Delicious "miniature" popcorn that all of your guest can enjoy
The Little Kernel is popped with 100% pure olive oil
Gluten-free, non-GMO, dairy-free, kosher and certified whole grain
Available online at com

My/Mo Mochi Ice Cream
Choose My/Mo Mochi Ice Cream as a snack to set up at the party table this season
Pop-able, portable, deliciously satisfying & low-calorie
Wrapped in a delectable rice dough
Only 110 calories!
Flavors include Double Chocolate, Cookies & Cream, Sweet Mango, and more!
Available at Kroger, The Fresh Market, Gristedes and more!