This post may contain affiliate links or I may have received the product free in exchange for my honest review. See full disclosure for more information.
As we get older, buying gifts becomes increasingly difficult. You might find that your friends and family have everything that they need, or that they are happy to spend money on their interests and hobbies. You might also find that you don't know people as well as you once did, or that family and work commitments mean that they don't have much time for anything else, which can make them hard to shop for. It's no longer as easy as asking what they want, as most people reply with the standard "oh you don't have to get me anything, don't worry" which isn't remotely helpful when you want to get someone that you care about a meaningful gift to show them that you are thinking about them.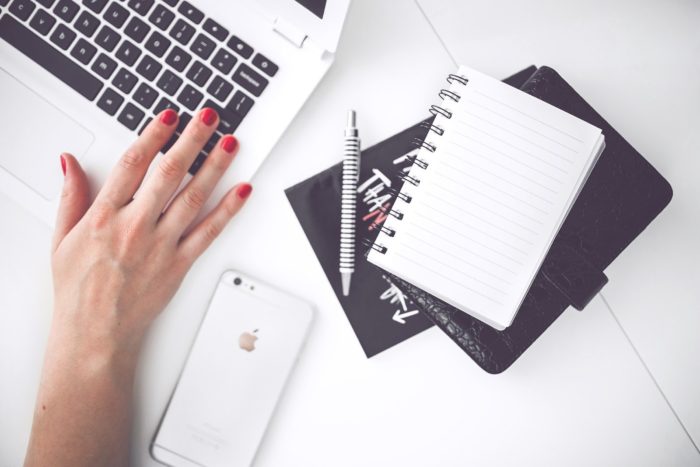 But, when you are buying for a blogger, whether their blog is a hobby or their career, you know something about them. You know what they do with a great deal of their spare time, and you know what they are interested in. Here are some great gift ideas for the blogger in your life.
Earbuds
Most bloggers work when they can, and few have a specific schedule. This often means that they are working from home, surrounded by distractions and noise. Being able to plug in some headphones and listen to some music can help them to stay focused and have some fun when they've got a lot on. Earbuds can be perfect, as bloggers rarely sit still behind a computer. They move about to take photos and find props. They write in notepads, as well as online. Once they've read "how to connect bluetooth headphones to Mac" they'll be able to move around the room without worrying about wires.
Camera Lenses
Most bloggers start because they love to write, or because they want to share their story with the world. Few start because they want to share photos. But, for a blog to stand out, it needs to include quality photography, and even bloggers that start with little interest of cameras seem to end up with a growing collection of photography equipment. Lenses are a great gift, but if you are looking for something cheaper, backdrops, props and other photography accessories could work well.
Stationery
Very few bloggers write directly onto their website. Most draft posts either in a word processor or on good old paper first. Even those that don't write with a pen and pad often make lists of ideas and notes as they go. This means most bloggers love stationery. From blogging journals to help them organize their time, to notepads and pens that will look great in photos as well as keep them organized and keep hold of their ideas. Think pads, diaries, pens and post its.
Branded Kit
Bloggers put a lot of time and effort into their blogs. Even those that just blog as a hobby or make a little side money away from their primary job put a lot into it. Their branding is essential, and they might have spent a long time working on their logo. Buy them a mug, apron, cushion, bag or notepad with their logo on and they are sure to love it.