Travel Light, But Not Without These Essentials
This post may contain affiliate links or I may have received the product free in exchange for my honest review. See full disclosure for more information.
If you are a professional traveler, it's likely that you no longer make the rookie mistake of taking too much with you. If you are having to pay extra to get your overstuffed baggage checked on a plane, however, then you are taking too much. If you are having to check in extra bags, you are taking too much. If your bag is weighing you down and is causing you a backache to move up or down stairs, you are taking too much stuff. The professional traveler seems to breeze past customs and never gets tied up at the baggage claims. They know how to travel light.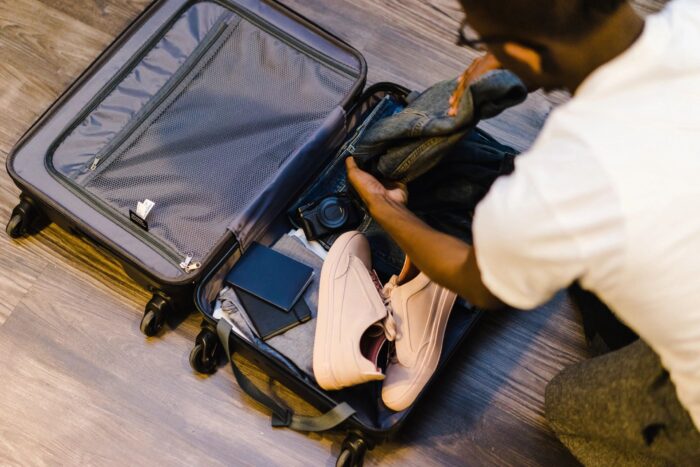 You can learn a lot about packing your travel backpack when you are leaving for an adventure. Unless you are a travel photographer, leave the $10,000 worth of camera gear at home. If your smartphone camera is not good enough, buy the best point and shoot that will fit in the pocket of your jacket. Don't put anything too valuable in the backpack when you are out and about, either. Leave the laptop in the hotel room safe. Your backpack is also a target. Even so, there are some things you will need to have with you, even if that means bringing a bigger pack or an extra bag. Here are a few of those little necessities that might not be top of mind when you are packing.
Entertainment Guides
There are some good reasons to bring paper entertainment guides. Depending on where you are going, you can't be sure that you will have cell signal where you will be staying. You might find your smartphone battery didn't last the day and your fun gets started in the evening. If you are planning to do a little gaming while you are away, get a paper guide or download an app for the loosest casino slot machines in the area. After all, if you are going to game, you might as well do it at a place where the odds of winning are higher. When it comes to slot machines, you have very few things that give you an advantage. Knowledge is power. So arm yourself with as much knowledge as you can get.
You also need to have an entertainment guide for safety purposes. You don't want to dive into the middle of Bangkok without knowing exactly what your options are. If your plan is to just take a taxi to the middle of town and aimlessly wander around until you find some action, you are asking for trouble, and not the good kind. Take your entertainment seriously. Go with a plan. Only leave the beaten path if you are experienced in that city and know exactly what you are getting into.
Your Favorite Pillow
Some people can sleep with a stone as their pillow and wake up refreshed the next morning. Such people were probably also members of the special forces. That is probably not you. If you want to have a chance of waking up without a neck cramp and a pinched nerve for your troubles.
Bring your special pillow. If you have gone through the trouble of buying a special pillow for any reason at any price, it is because you needed it. If you paid more than $100 for your pillow, it is because you needed it. Your need for it does not diminish just because you are traveling. There is a good chance your need for it will increase because you will not have that special bed, either. Pay the bag fee and bring your pillow. Your body will thank you later.
An Extra Bag
If you only brought a single, overstuffed bag with you, how on earth are you going to bring home all those gifts and souvenirs? People often realize their mistake when it is time to go home. They realize that everything will not fit in that single bag. Be sure to bring an extra bag if you are going to be bringing home more than you arrived with.
Traveling light is great if you can do it without leaving behind entertainment guides, your favorite pillow, and enough cargo space for all those treasures you picked up along the way. And in turn, you can enjoy your travels, without being burdened with all the extra weight that would have come with packing too much for your trip.