6 Things You Should Ask Before You Host Your Best Friend's Bridal Shower
This post may contain affiliate links or I may have received the product free in exchange for my honest review. See full disclosure for more information.
There are people who love to plan events, and I am one of them. I enjoy putting together food, wine, and people to create a relaxed and fun event in the comfort of home. A bridal shower is a fun opportunity to gift your friend with a fabulous and fun shower Whether it's a classy and upscale brunch, or a cheeky afternoon soiree, here's what you need to know before you start planning.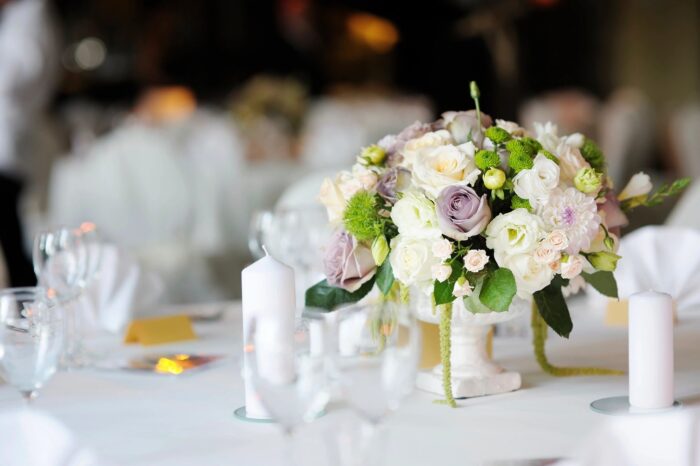 Would She Appreciate It?
When you're planning a bridal shower there are plenty of directions you could go. You could be the host for the toaster and crockpot party or the sexy lingerie party. And you need to think about all the details through the lens of "would she appreciate it?".
Some ladies don't like to be the center of attention and would prefer a small, intimate gathering. Others love all the spotlight and would enjoy a fun bridal shower with 50 people or more. Additionally, if she's more low-key, she might prefer a party that's a little less naughty and a bit more upscale. Consider this when you start planning. Which type of lady is your friend?
Is She Allergic to Anything?
It would be sad to plan an entire menu around gourmet cheeses and dips when the guest of honor is allergic. Plan the menu with the bride in mind. What does she like? Is she on any special diets? How can you incorporate her favorite foods? These are all good questions to know. If you're not sure, just ask. You may want to surprise her, but it's easy enough to ask if she prefers Italian or Chinese foods and then build your menu off her response. Also, it helps you to find special treats and snacks just for her if she's following any specialty diets.
Who Should You Invite?
Unless you're planning a surprise bridal shower with her friends from work, most likely the bride will know about the shower in advance. It's important to ask her for a guest list with addresses. This will ensure you don't forget anyone that should be there. It also ensures you don't accidentally invite someone she didn't want on the list. You can easily find cheap wedding invitations online to use as bridal shower invites. Give guests plenty of time to respond, but give them a solid RSVP date so you can plan accordingly.
Is Anyone Else Planning a Bridal Shower?
You don't want to step on toes. Make sure you find out if anyone else is planning one so you don't conflict with other scheduled events. Wedding planning time can get hectic, so you don't want to overfill your friend's schedule if you don't have to. This might make a great opportunity to collaborate with someone else on hosting a great bridal shower. You can split the responsibilities so that no one is taking on the whole event alone. It can also help you split costs if budget is an issue.
Is Your Home Big Enough to Host Everyone?
If yes, great, if no, it's important to think about a venue to hold the bridal shower. Some people host at hotels or restaurants. Others choose outdoor gardens or parks. Maybe your living room is too small but with some creative tables, your backyard is the perfect size. If your home isn't big enough, is there someone else whose is? Make sure you have this detail figured out before you set the bridal shower date. It would be terrible to choose a day and then need to shift it last minute. Communicating to all the attendees would be a big issue.
How Much Can You Spend On The Bridal Shower?
It's important to have your budget in mind before you begin. A bridal shower can get expensive when you start factoring in the location, food, decorations, and favors. If you want a simple gathering that's more affordable choose a time that's not over a meal and skip the alcohol. Liquor alone can sometimes double the entire cost depending on how many guests are coming. A solid budget will help you choose the most important aspects of your bridal shower without skimping on the fun.