Two Amazing Disney Games Take Game Night to the Next Level of Fun! #MegaChristmas18
This post may contain affiliate links or I may have received the product free in exchange for my honest review. See full disclosure for more information.
With the upcoming Christmas season approaching I am always on the lookout for the next best game, and these two games will make my list for under the tree. Check out these two games, and add these to your gift list for your kids, friends, or other family members. These would make for a great game night with your extended family and friends. Anything Disney is top notch, and these two games by Wonder Forge are great! Kids love The Incredibles and who doesn't love Villains?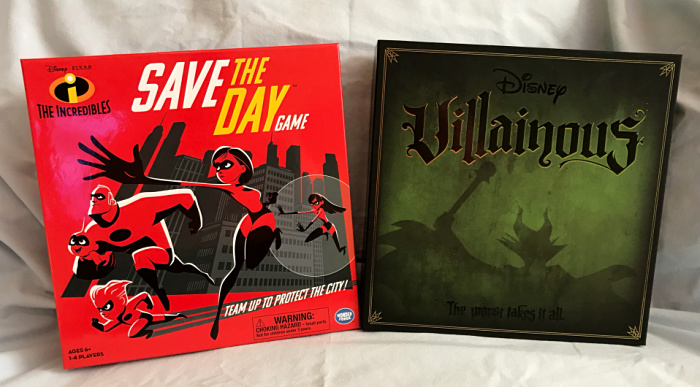 About Wonder Forge:
In 2007, Jacobe Chrisman (Founder & CEO) and a small group of creative types with a passion for children's entertainment came together to develop extraordinarily fun, original play experiences for kids and families.

Since its launch, Wonder Forge has consistently offered top-quality experiences, raising the bar for preschool and family games everywhere. The preschool titles celebrate the "can do" attitude in all kids—engaging them physically, socially, and creatively. The family games bridge generation gaps and create wholesome family moments and lasting memories.

Wonder Forge works tirelessly to create strong, long-lasting partnerships with licensors. This approach has set the foundation for securing cherished literary licenses, like Dr. Seuss and Richard Scarry, as well as more recent favorites, like Disney Jr., Warner Bros., and Nickelodeon. 

Today Wonder Forge makes over 100 games that have won more than 200 of the industry's top awards for product excellence. They are sold nationwide and in 16 countries and counting.

Our Commitment to Sustainability

Wonder Forge is passionate about protecting our kids' environment. We keep our footprint as small as possible by using recycled materials, choosing resources from certified sustainable forests, and eliminating unnecessary plastic.

When you see the "Smaller Footprint" seal on our packaging it means that you're holding a product that is made of at least 90% post-consumer material.

So smile, do a happy dance, take a bow, or do whatever you do when you've made a planet-friendly choice. Then open this box and have some fun!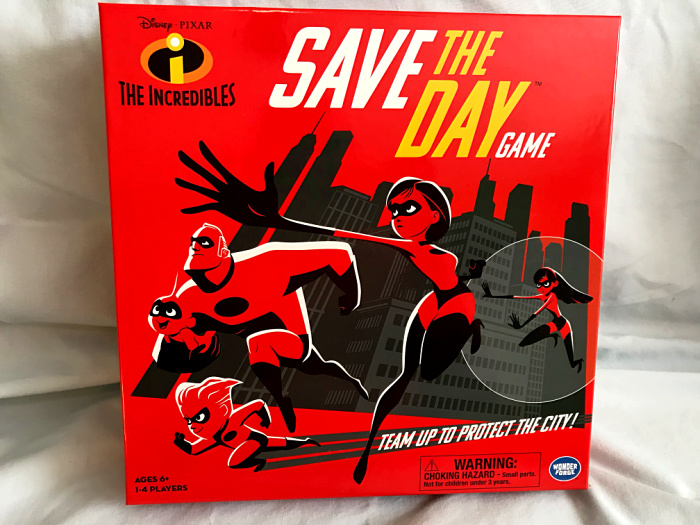 Team up to protect the city!            The Incredibles  Save The Day Game
Trouble is erupting across the city of Metroville, but The Incredibles can save the day! Work together to stop the crimes before it's too late! As the alarm goes out across the city, tiles are flipped over in the game board, revealing new problems and even changing the game board paths. Each player has a unique power, so strategize who will take on each challenge. If you can defeat the villains and save the citizens before time runs out, you'll be the heroes of the city!
Ages: 6+
Players: 1-4
Promotes:

Cooperation and teamwork
Problem-solving skills
Product Contents:

1 Game Board
4 Movers
4 Mover Bases
4 Power Dice
1 Movement Die
1 Jack-Jack Die
30 Cards
5 Rubble Markers
Instructions
The Incredibles Save the Day Game is available for purchase on Amazon.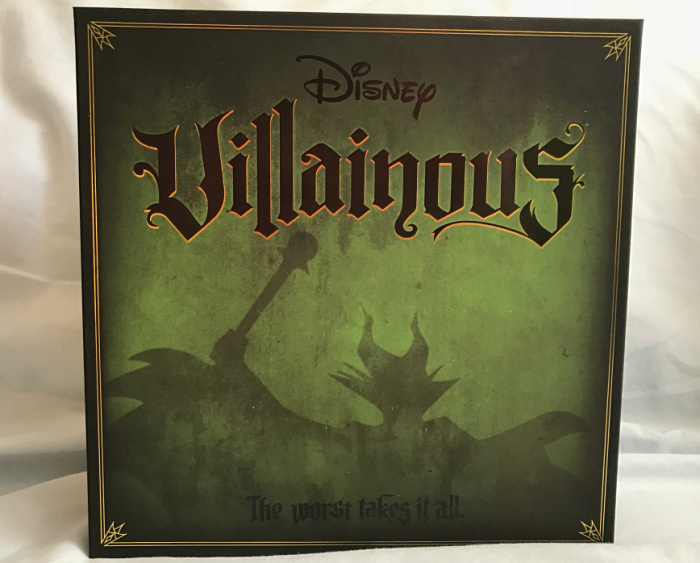 The worst takes it all!                                  Disney Villainous Game
In this epic contest of sinister power, take on the role of a Disney Villain and strive to achieve your own devious objective. Discover your character's unique abilities and winning strategy while dealing twists of fate to thwart your opponents' schemes. Find out who will triumph over the forces of good and win it all!
Ages: 10+
Players: 2-6
Highlights:

Play as one of six iconic Disney Villains (Maleficent, Ursula, Jafar, Prince John, Queen of Hearts, Captain Hook)
Each Villain has their own oversized sculpted mover
The game where being the bad guy is a good thing
Fate cards allow you to meddle with other Villain's objectives!
Product Contents:

6 Boards
6 Villain Movers
180 Villain Cards
90 Fate Cards
84 Tokens
6 Reference Cards
6 Villain Guides
Instructions
Disney Villainous Game is available for purchase online at Amazon.
These games will have any Disney fan wanting more, and wanting to save the day with their friends and families! Pick them up today!
To stay connected socially with Wonder Forge for their latest addition to their products follow them on: 
---
We have added Wonder Forge products to our 2018 Holiday Gift Guide