Use Your Imaginative Play to Make The Animals in the Zoo Come Alive From Playmobil #PLAYMOBILZoo
This post may contain affiliate links or I may have received the product free in exchange for my honest review. See full disclosure for more information.
With fall arriving, there is no better time than now to take a trip to the zoo. Instead of dealing with the actual hassle of planning a real trip, PLAYMOBIL is ready to bring the zoo to you with it's BRAND NEW Zoo line! Whether it's playing with colorful flamingos or silly orangutans, there's no doubt you (and your kiddos!) will feel the animals come to life in the classic imaginative PLAYMOBIL way.
One of my favorite animals to see at the zoo is the flamingos. I love their bright pink color, and the way they stand is just precious. Check out these great new sets from Playmobil and pretend to be at the zoo.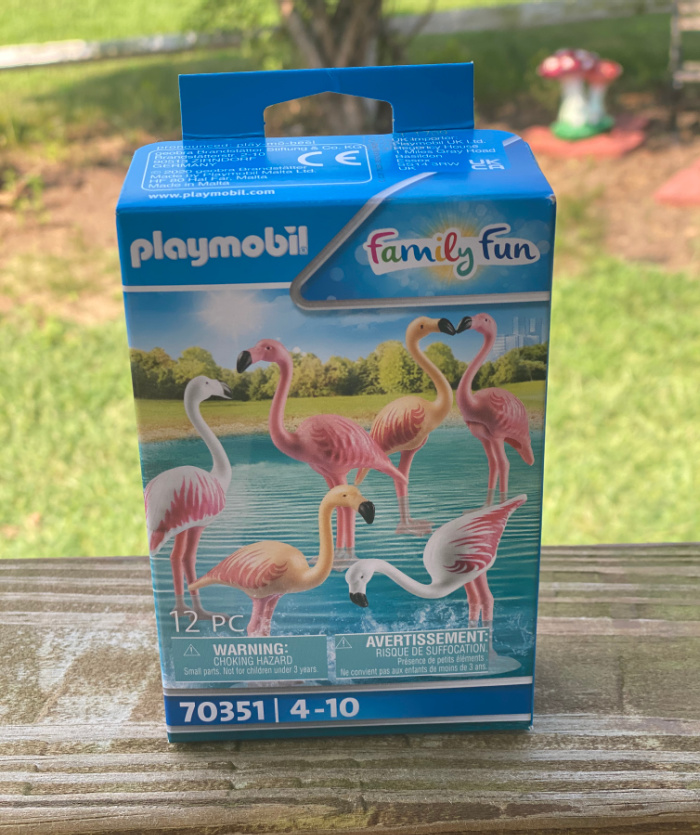 About Playmobil:
Geobra Brandstätter Stiftung & Co.KG – headquartered in Zirndorf, Germany – is the producer of PLAYMOBIL® and known for premium-quality toys "made in Europe".

The 2 ¾ in tall PLAYMOBIL figure is the cornerstone of this creative toy system and is an internationally award-winning product. The imaginative role play opportunities, integrated with a variety of historical and modern play themes is fascinating to children and highly valued by parents and educational practitioners alike. Since its launch in 1974, 3,5 billion PLAYMOBIL® figures have been produced. The company distributes its toy system, consisting of around 40 different play themes, in approx. 100 countries and employs more than 4,600 people. Worldwide turnover for the Brandstätter Group reached 742 million Euros in 2019. PLAYMOBIL's high quality is guaranteed by using company-owned European production sites in Germany, Malta, the Czech Republic and Spain.

Since 2000, the innovative company has also been producing the LECHUZA brand of high-quality plastic planters with sub-irrigation system.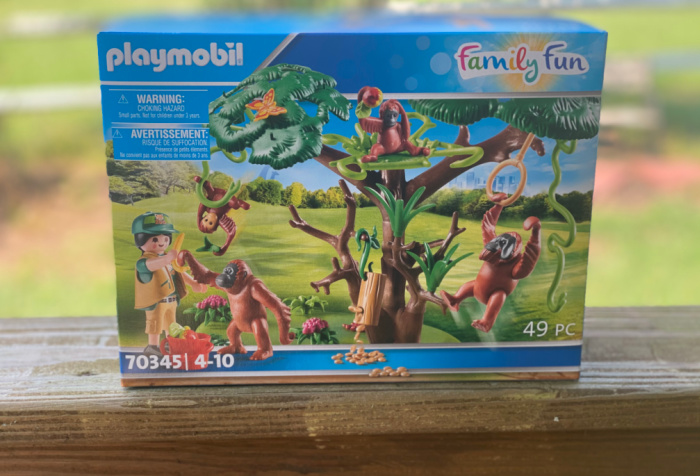 With great enthusiasm the visitors flock to the Orangutan enclosure. It is astonishing with what speed and agility the large primates swing over branches and lianas. The male is getting a treat from a wooden tube while the female is happily dangling from the swinging ring. The animal keeper with fresh fruit is also just coming. Immediately the Orangutan babies rush towards her and quickly snatch two bananas from the bucket. What naughty little rascals! The playset consists of a PLAYMOBIL animal keeper, a pair of Orangutan parents and two babies, a tree with a liana and a swinging ring, a wooden tube filled with food, two bananas, two apples, a rake and many other extras.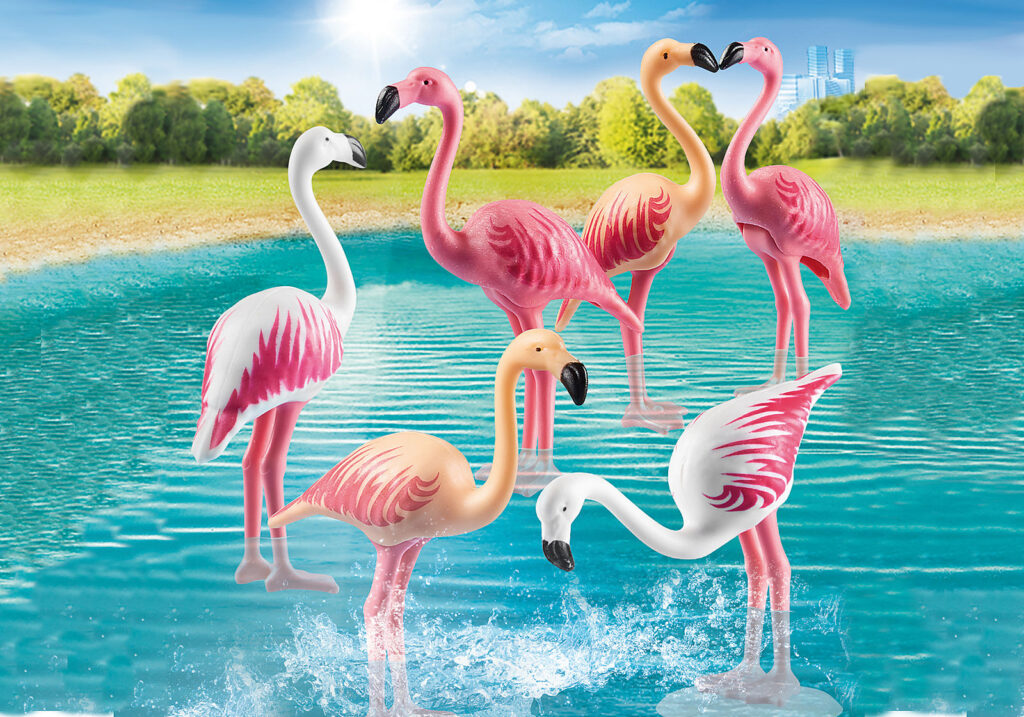 A very special attraction for all zoo visitors are the graceful flamingos. These elegant animals with their chic pink plumage and long thin legs are a real crowd puller. However, the animals do not let themselves be impressed by their popularity, but stand comfortably in the water and stretch their necks into the air. The set contains six flamingos in three different colors. With the transparent base plates the figures can stand better.
You can purchase these great Playmobil playsets on Amazon, Playmobil's Website, and at toy retailers near you.
Stay socially connected with Playmobil: