How Vin Diesel made me blush and more on his role with "Guardians of the Galaxy" #GuardiansoftheGalaxyEvent
This post may contain affiliate links or I may have received the product free in exchange for my honest review. See full disclosure for more information.
A few weeks ago, I shared with you my exciting news that I was heading to LA to screen the upcoming summer BLOCKBUSTER "Guardians of the Galaxy".  I was in LA for 4 amazing days and attended many events, but the most exciting for me personally was the exclusive screening of the movie and the chance to sit down with some of the stars one-on-one and chat with them about their part in the movie.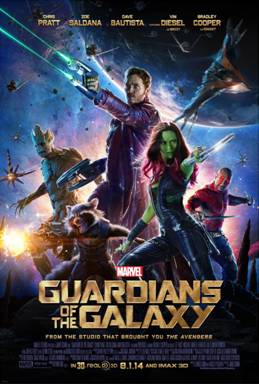 After watching the movie in 3D on Friday night, I was really excited for our Saturday morning interviews, most notably, with the one and only Vin Diesel.  I have personally watched every Vin Diesel movie, starting with "Saving Private Ryan" and his voice work in "The Iron Giant".  Having the unique opportunity to sit down and chat with him about his role as "Groot" in the movie was the dream of a lifetime for me.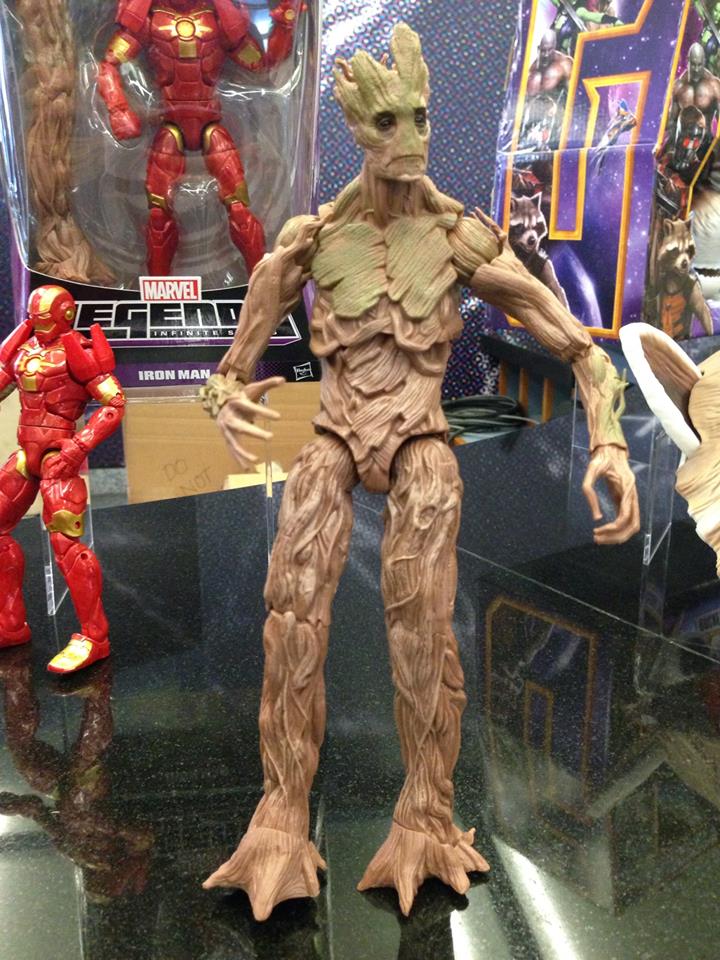 After eagerly waiting for him to arrive, the time came and we heard his distinctive voice outside of our conference room.  I quickly wrote down his name on my next notebook page to prepare for the pending Q&A session.  The eager anticipation and excitement had finally come to life as Vin himself sauntered into the room looking fresh and cool in a casual shirt and pants, sporting his sunglasses indoors.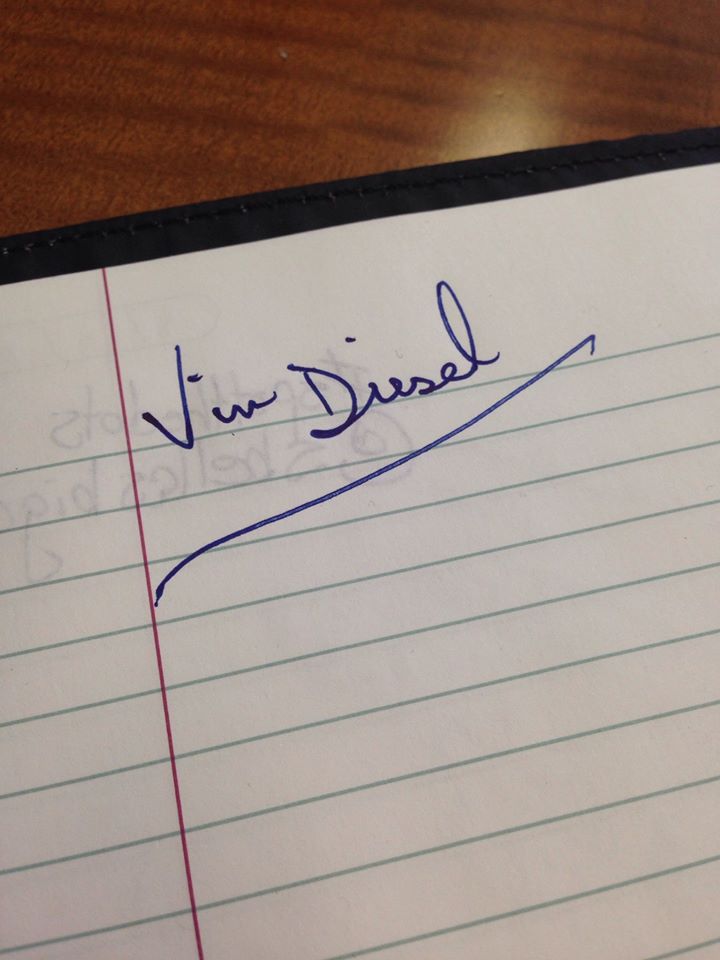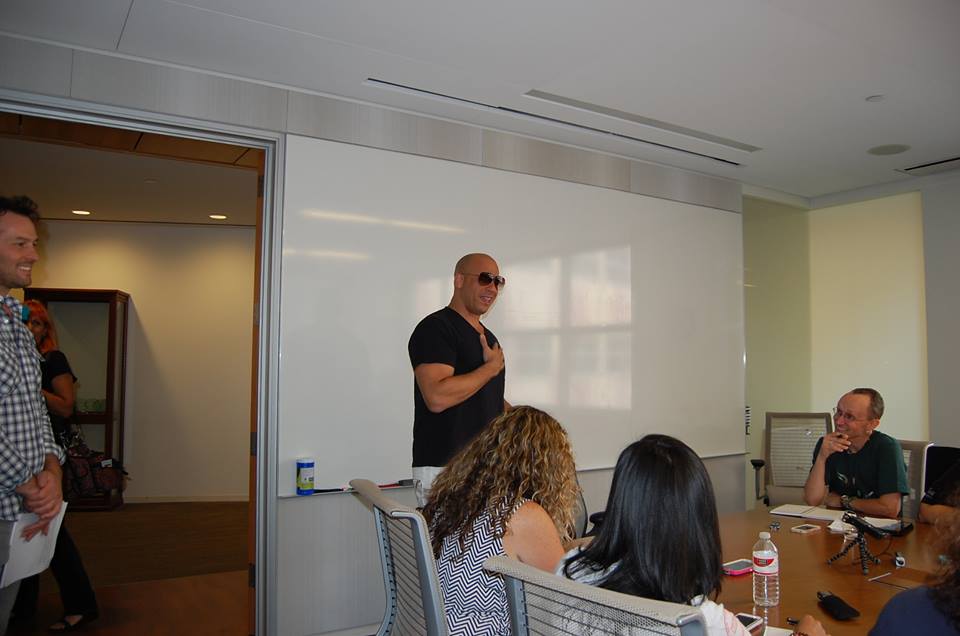 Photo courtesy of: JustEnza.com & MeetKristy.com
He charismatically walks into the room and shouts "Mommies", as he know we were a group of mom & dad bloggers there just to talk with him!  The room immediately went into a exciting uproar of applause as he entered.  He was so eager, he devilishly said "I need to do that again" and went out and quickly came back in again shouting "Mommies".  This time he was entering to a standing round of applause.
 Photo courtesy of: JustEnza.com & MeetKristy.com
He then sat down and before he could speak a word, most of the room unanimously commented "WE LOVE GROOT!" referring to his character in the movie.  He responded with "Oh, I love that." He then looked over and noticed my custom shirt I had made and wore specifically for this day!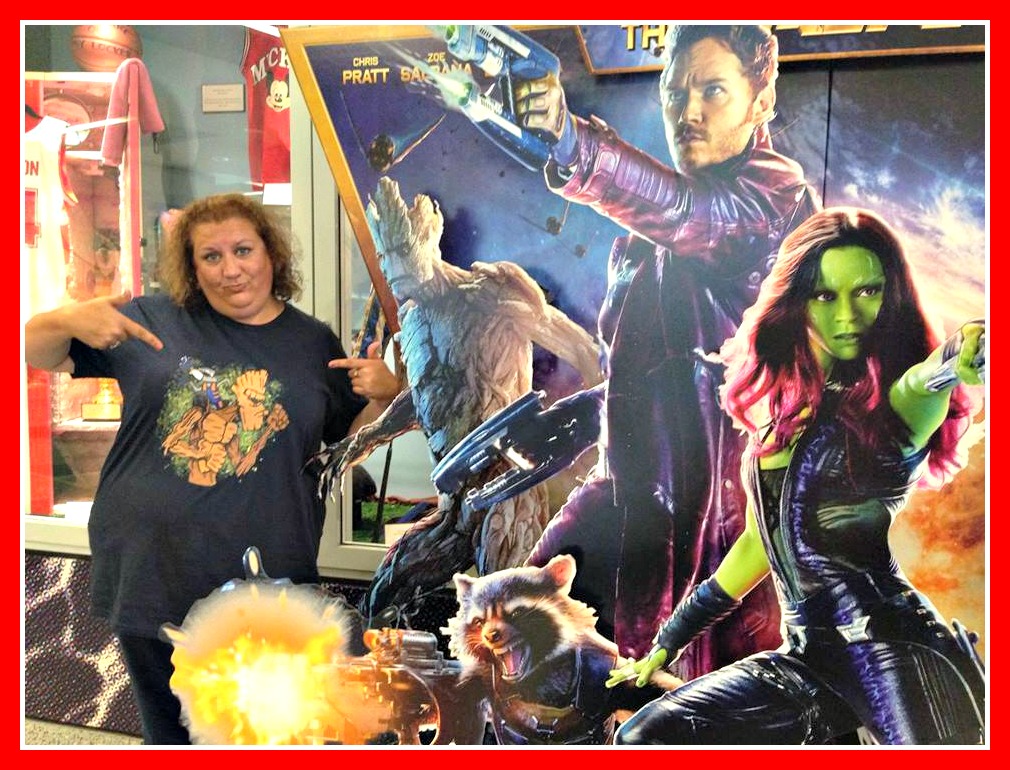 He commented, "How did you get that?  How did you get that?  I love, love that you're wearing that shirt."  Of course that sparked the giddy girl in me and made me smile and blush.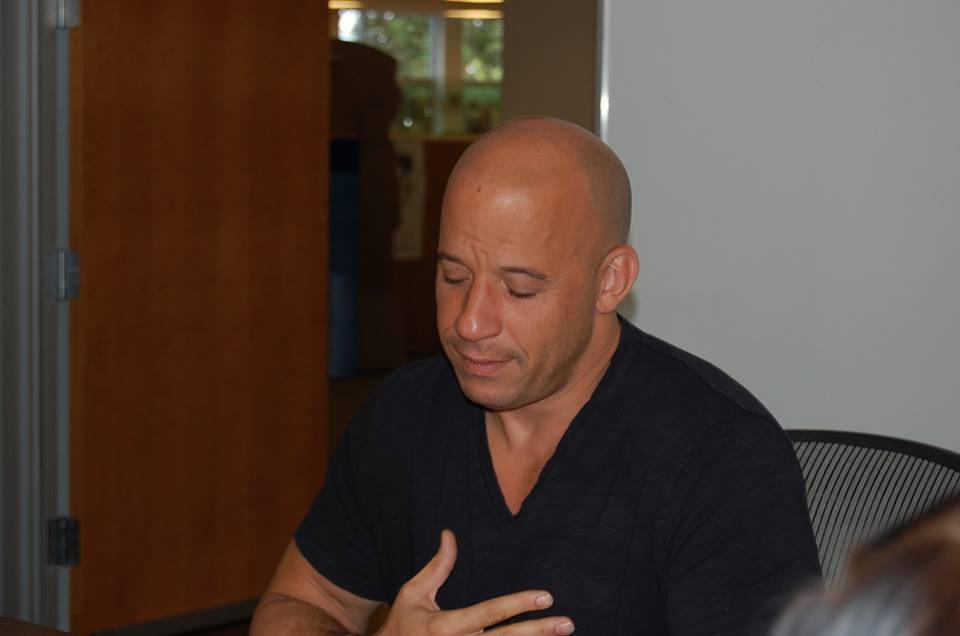 Photo courtesy of: JustEnza.com & MeetKristy.com
Immediately, we started talking about his role in the movie and how he thoroughly enjoyed playing Groot.  He noted that, in huge part to his Facebook fan base, he was chosen for the role and humbled to be a part of something he knew was going to be wonderful and amazing.
Noting that he had some great dance movies when he was entering the room, I asked Vin if he worked with the special effects crew to help create some of the notable moves Groot has in the film.  Now it must be noted that as easy as this question sounds, it was a process for me to get out as the flirtatious side of Mr. Diesel made me blush yet again as he would "shimmy and shake" a bit while sitting across from me.  (Again that giddy girl in me came out, I admit it).  When I was finally able to ask the question in full, his response was enlightening and we all learned a unique element he did while recording the voice-overs for Groot.

As the interview came to a close, someone started singing one of the songs from the movie, "Hooked on a Feeling" and without missing a beat, Vin started dancing AND singing his way with all of us into the hallway to take our group photo.  As we were all joining in and singing along, we huddled together for the chance to get close to him and snap a memorable photo.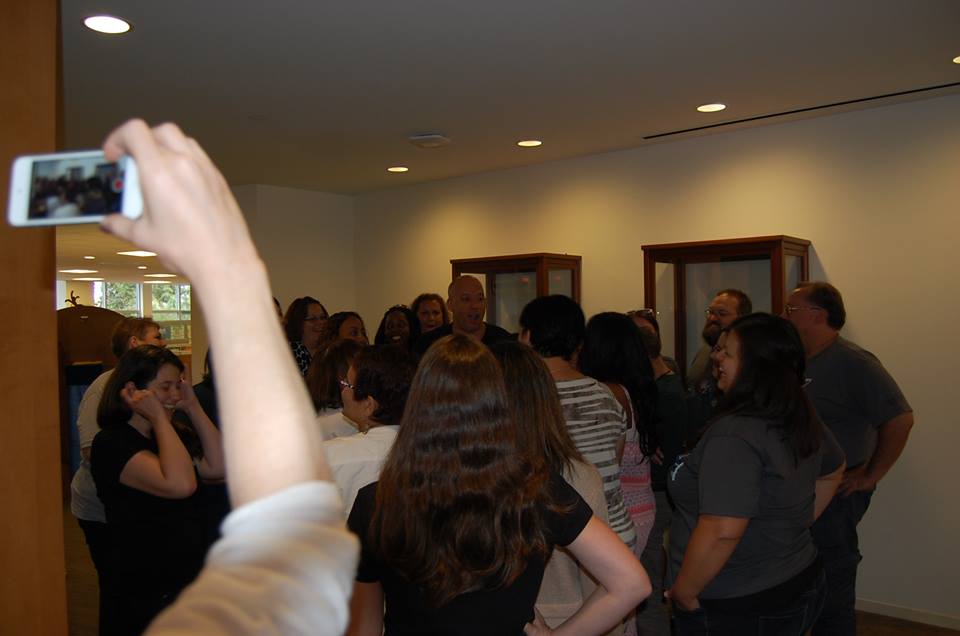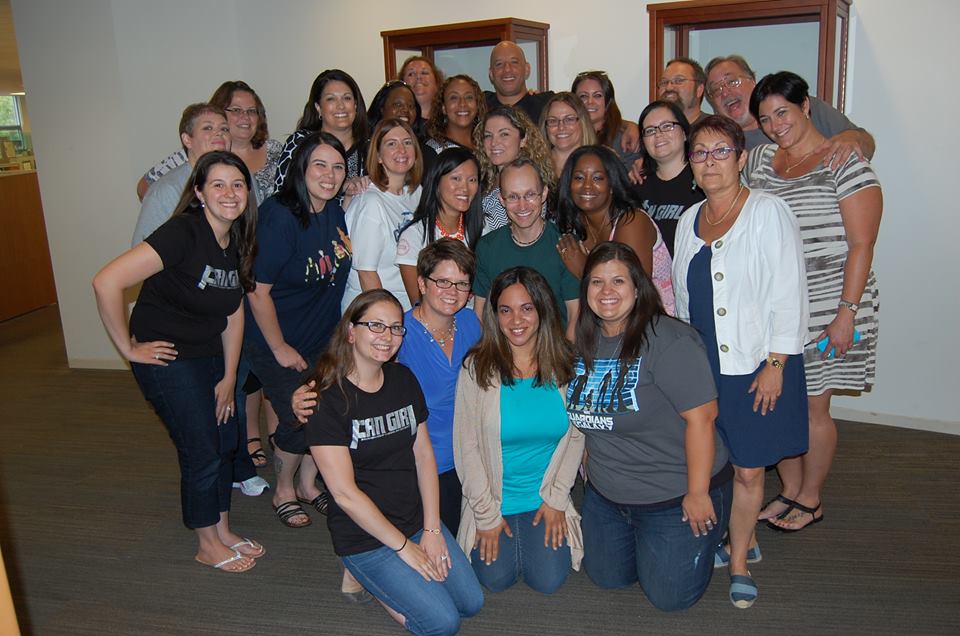 To make this experience complete, Vin noted how much he loves mommy bloggers by saying, "I love the mommy bloggers. You know mommies are the first super heroes you guys."
The following Monday, the Guardians of the Galaxy premiered at the Dolby Theater in LA.  All of the stars and creators of the movie were present on the Red Carpet, including Vin Diesel.  See some of the amazing photos taken from the Red Carpet Premiere.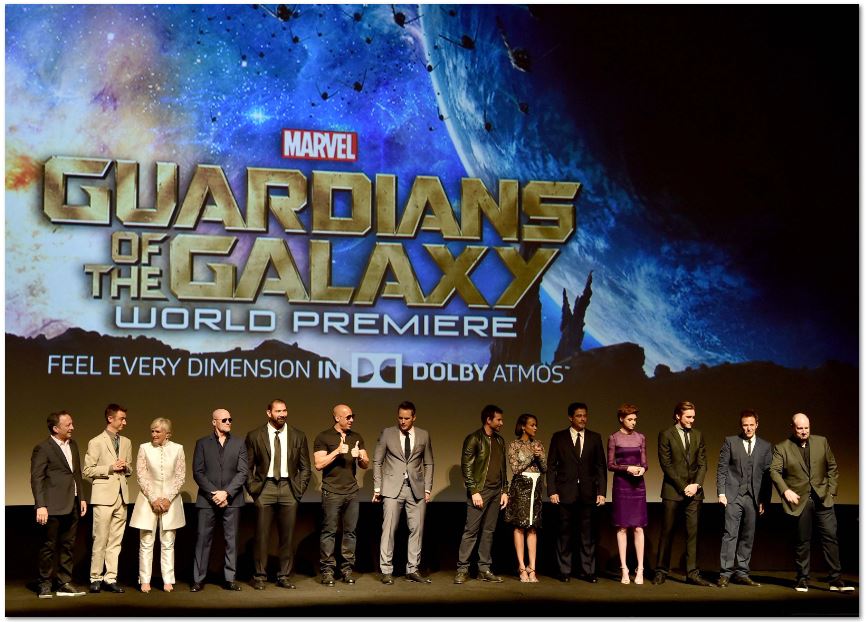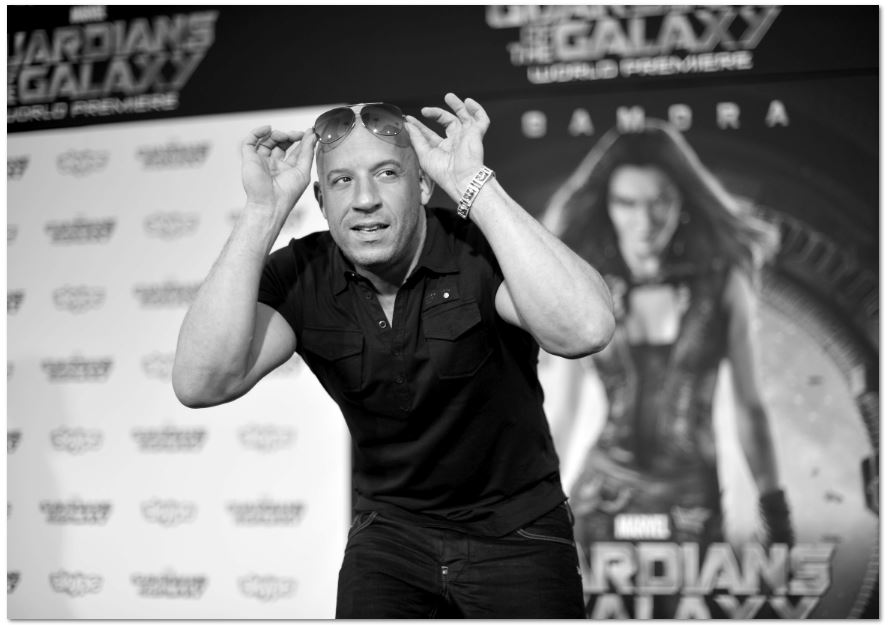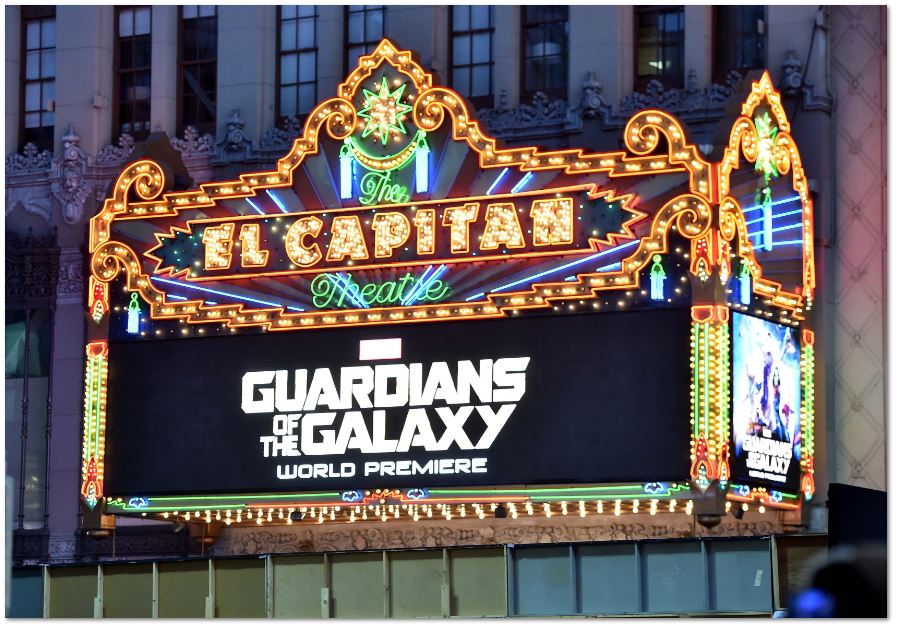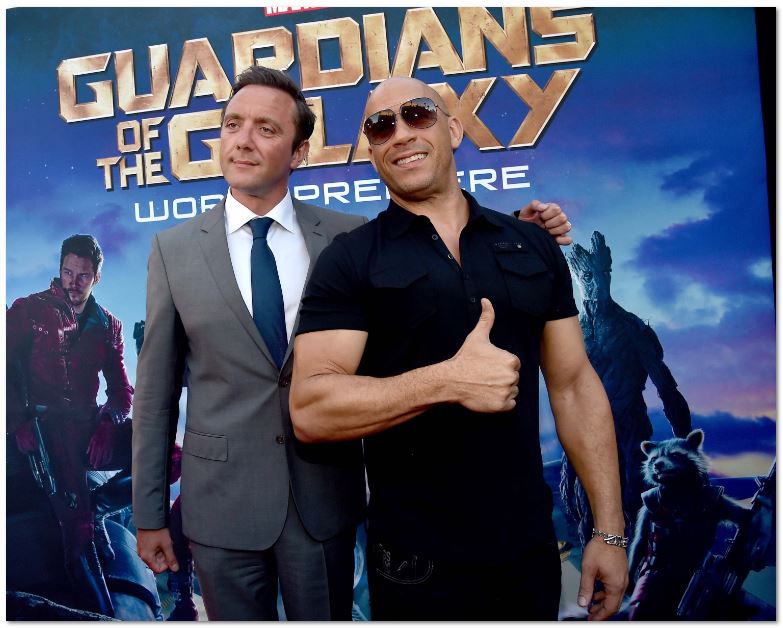 Be sure to watch as I publish more interviews and candid moments from my LA experience.
Remember to get social with Guardians and "Like" and "Follow" GUARDIANS OF THE GALAXY on Facebook | Twitter | Pinterest |  You Tube | Website
and be sure to use #GuardiansoftheGalaxyEvent
GUARDIANS OF THE GALAXY opens in theaters everywhere on August 1st!
Disclosure: I was provided with an all-expense paid trip to do this and all Guardians of the Galaxy coverage.