I'm Going to LA!!! Excited to attend the latest Marvel, ABC Family, DreamWorks & Disney Event! #Guardiansofthegalaxyevent
This post may contain affiliate links or I may have received the product free in exchange for my honest review. See full disclosure for more information.
I have shared various teaser posts and recipes with you for over a month on some fantastic movies that are coming out this summer. I was excited that they were making a movie of one of my favorite Marvel comics, Guardians of the Galaxy.
After a weekend of being sick in bed with fever and bronchitis, I dreaded going to work on Monday, June 24.  After working all day, I just wanted to come home and go to bed.  Before laying down, I had decided to open up my laptop and check my email, since I had been offline all weekend long.  Boy am I sure glad I did, because right there at the very top was a email from Disney, Dreamworks, Marvel & ABC Family following up on an exclusive invite they had emailed to me Friday before and not received a response from me.  WOW, was all I could say when I opened up that email and "Phew" for deciding to check my email before laying down.  What happened after that was mostly a blur due to the euphoric "high" I was feeling and the honor of being selected to attend this jam-packed, fun-filled event!
The trip is such an honor and chance of a lifetime and to be included is beyond a fantastic feeling.  The first of many things I will do on this trip is to get a sneak preview and attend a press junket of the summer blockbuster, Guardians of the Galaxy, out in theaters on August 1! With an all-star cast including Chris Pratt, Zoe Saldana, Dave Bautista, Vin Diesel (as the voice of Groot), Bradley Cooper (as the voice of Rocket Racoon), John C. Reilly & Glenn Close.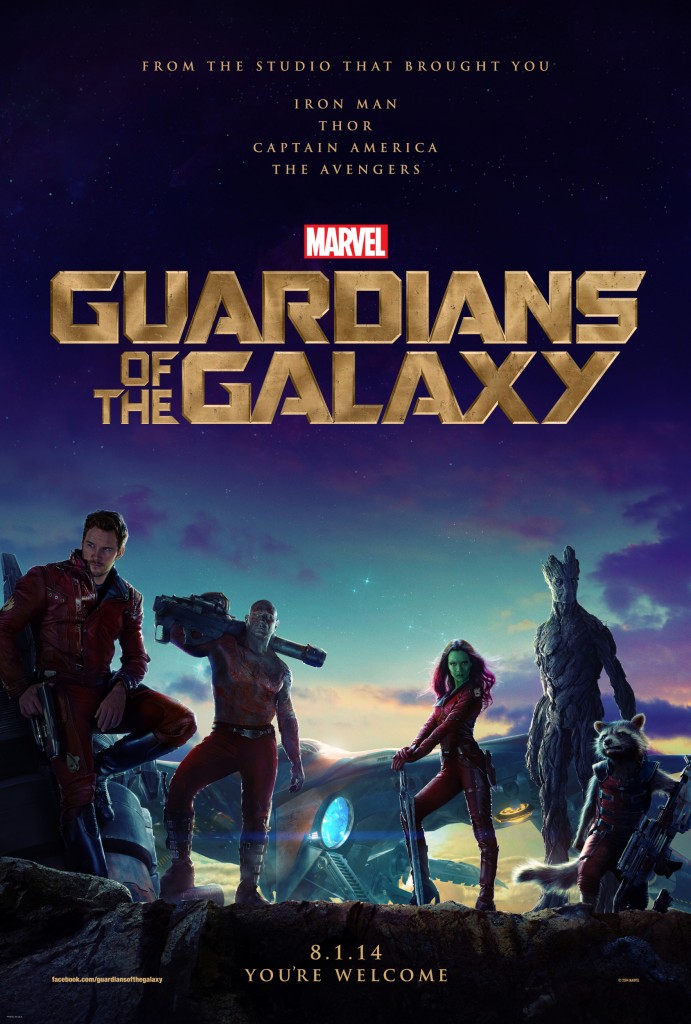 Get a sneak peek here of the movie trailer for this exciting film:
I just had to add this photo of Chris Pratt as Peter Quill, Starlord, for posterity purposes, LOL. Also the fact that he really worked hard to look like this for this role!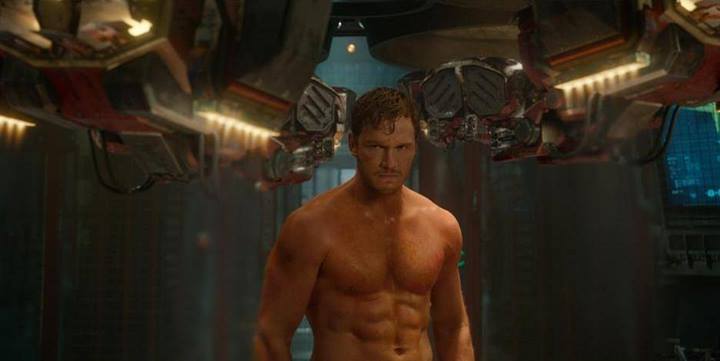 Next on my trip will be a preview of the upcoming movie with Helen Mirren and Manish Dayal, The Hundred Foot Journey, in theaters August 8th!  I also get to met Manish Dayal and have a private cooking lesson inspired by the movie, something I am very much excited about.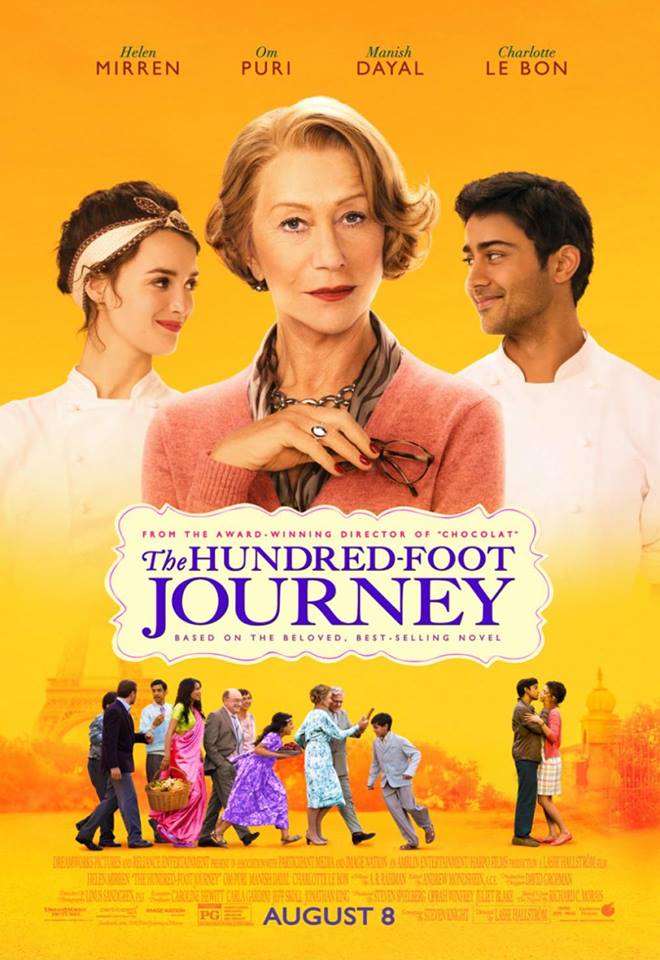 Get a sneak peek here of the movie trailer for this exciting film

:

For the ABC Family portion of my trip, I get to visit the set of the New ABC Family show that premiered on June 25th, Mystery Girls featuring Tori Spelling & Jennie Garth.  I also get to meet Tori & Jennie and interview them!  Talk about a teenage dream come true 25 years later, meeting two of the stars from my favorite 90's sitcom, 90210 is just awesome!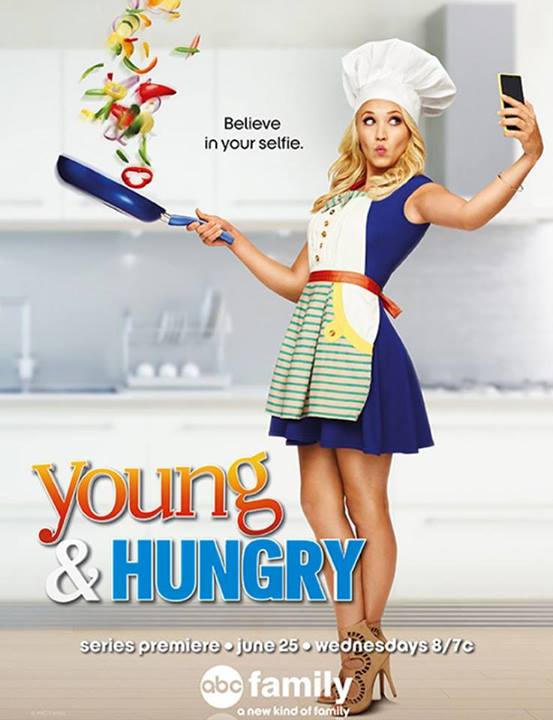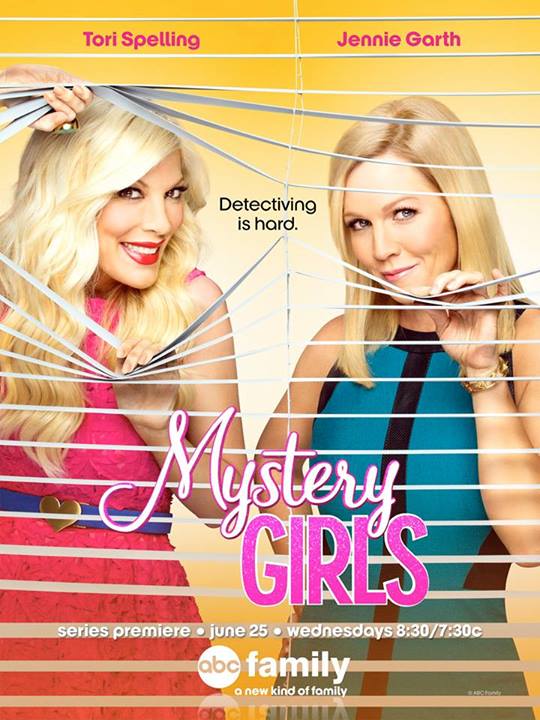 (Still can't believe I get to meet and interview these two great actresses!)
I also get to see an exclusive preview of the new Disney movie, Alexander and the Terrible, Horrible, No Good, Very Bad Day, in theaters on October 10!  Starring Steve Carell & Jennifer Garner!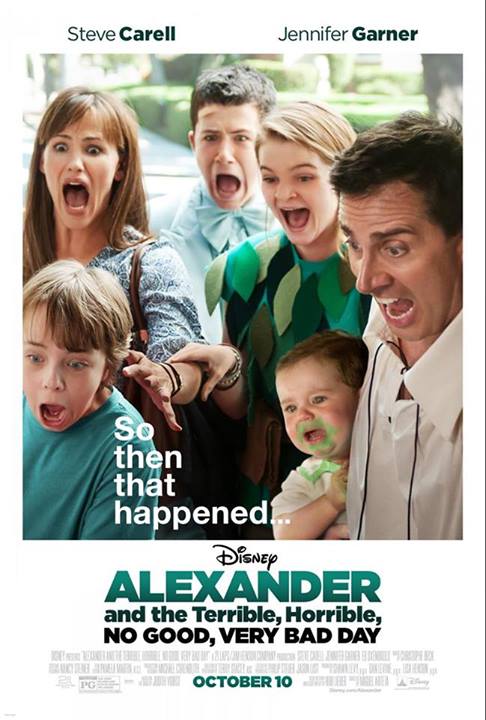 I am excited to see this preview, as I am a HUGE FAN of Steve Carell and watch everything he is in.  As an added bonus, after the preview, I get to see highlights of the new Disney film Big Hero 6, due in theaters on November 7.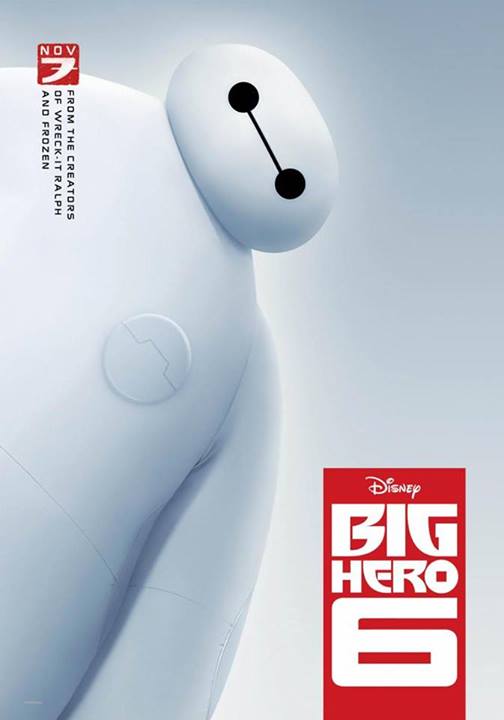 Phew…well if all of this wasn't enough, I don't even have my full itinerary yet to detail more on how this 4-day venture will be filled moment-by-moment.  Rest assured that as I learn more, I will share with you ALL of the details before, during and definitely after it is all said and done!
Please be sure to follow along with me as this trip and the events come to fruition!  Use the following hashtags to see what myself and the other amazing bloggers joining me on this trip have to say and share about each event:
#GuardiansOfTheGalaxyEvent




#100FootJourneyEvent




#ABCFamilyEvent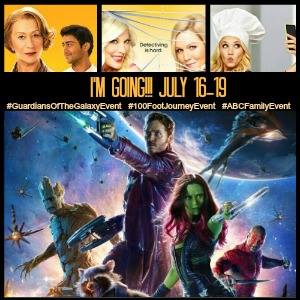 Disclaimer:  Disney, Marvel, DreamWorks & ABC Family are sending me to Los Angeles on an all-inclusive, all-expenses paid trip, in exchange of my coverage for these events.  All opinions are 100% factual and my own. This is accordance with Federal Trade Commissions 16 CFR, Part 255 Guides Concerning the Use of. Endorsements and Testimonials in Advertising.