Our little ones have delicate, sensitive skin. It is important to make sure the products we use are safe and gentle. One of the products that all Moms use a lot of is wipes. Wipes are staple for anyone with a newborn, toddlers, and above. We use them for everything from countless diaper changes to washing up their face and hands. That is why it is important to have safe, gentle, and chemical free wipes like the WaterPura Wipes!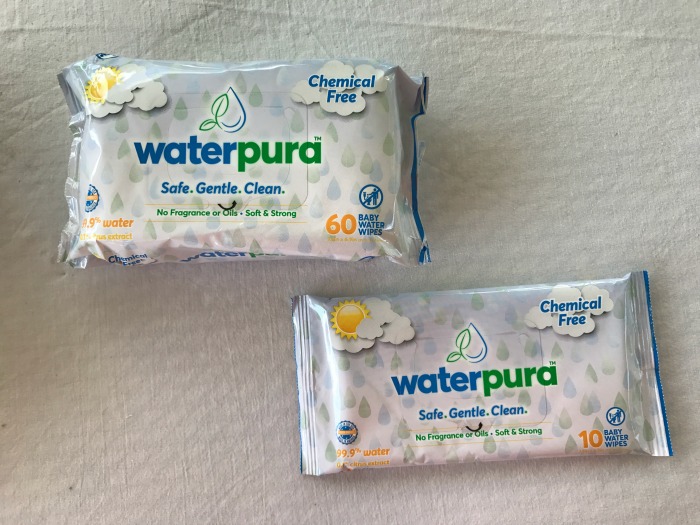 WaterPura Wipes are all-natural and chemical-free! They are the perfect choice for all parents that have children with sensitive skin. If you think about it, we use the wipes on the most delicate areas and we don't wash the area off after use. This makes WaterPura Wipes the ideal choice of baby wipe. WaterPura Wipes are soft, thick, and all-natural, which eliminates the risk of an allergic reaction from harsh chemicals.
About WaterPura
Emily began work developing WaterPura chemical-free water wipes in 2013 after the birth of her son, Archie. Archie was born with a full head of red hair and very sensitive skin, and he was frequently troubled with diaper rash. When Emily realized how many chemicals were in her baby wipes, even the "natural, fragrance free" baby wipes, she believed the baby wipes were part of the problem. So, she began her search for something better.

In August of 2016, after many months of sampling and testing, Emily's first sample run of 1,000 packs was a success. She is proud and excited to bring you this chemical-free alternative to conventional baby wipes.
WaterPura natural baby wipes are completely chemical-free. They are 99.9% Water & 0.1% Citrus Extract and free from chemical preservatives, fragrances & oils! Clean, fresh skin is just a gentle wipe away with WaterPura's all natural, fragrance free and hypoallergenic formula.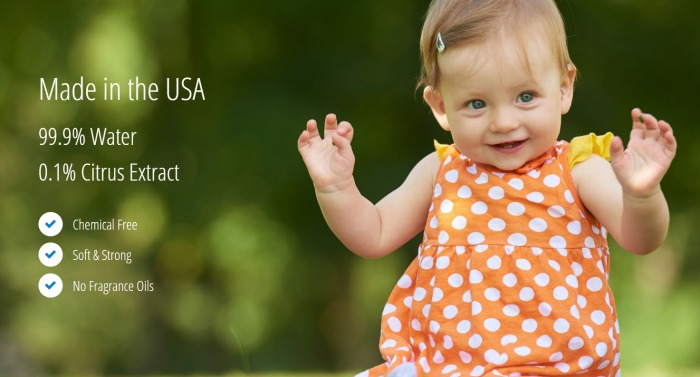 WaterPura Wipes features in a nutshell:
Ingredients: 99.9% Water and 0.1% Citrus Extract
American-made
Chemical-free
Soft & Strong
No Fragrance or Oils
Take care of your little one's delicate skin with WaterPura Wipes! These all-natural wipes are great for babies, toddlers, and even Mom! They have no unpronounceable words on the package – just simple water and citrus! Visit WaterPura to find a store near you or you can purchase WaterPura Wipes online!
Connect socially with WaterPura