Weed Zinger from Home Depot Perfect for Spring Weeding #giftsformom18
This post may contain affiliate links or I may have received the product free in exchange for my honest review. See full disclosure for more information.
You know this has to be, hands down, one of my favorite times of the year. The warming of the sun, the chirping of the birds returning south from a harsh winter, the blooming of fresh flowers and an overall feeling of renewal after a long winter indoors.
Sounds like a line from a beautiful novel, right? Well, it is partially true. I do love all of those aforementioned times of Spring, but after the gloss of those things wears off, the reality kicks in – landscaping and maintenance!
If you truly know me, you know I abhor yard work. Truth be told, I would rather pay the local teenager to cut my grass and take care of my yard, but historically, that has turned out really bad. I am older, my joints ache, I am not as limber as I once was and getting down to tend to those pesky weeds is like asking me to seek the summit of a mountain. Well all of that was true until I found the perfect answer to a fogey like me – the Weed Zinger!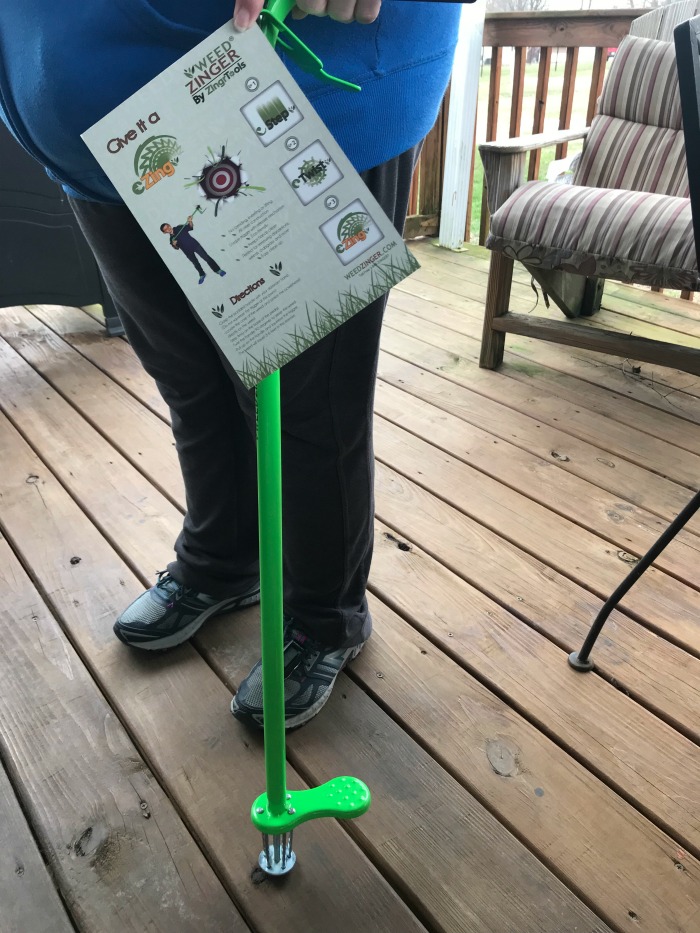 More about the Weed Zinger
The Weed Zinger is an upright weeding tool that has taken the tedious task of pulling weeds and turned into a FUN project for the whole family.  The Weed Zinger doesn't just uproot the weed it actually shoots the weed directly into a trash can using a powerful spring and trigger mechanism.  With a little swing of the arm and a well timed shot it is possible to toss the weed 6-15′. No more pounding or pumping the release mechanism like traditional weeders.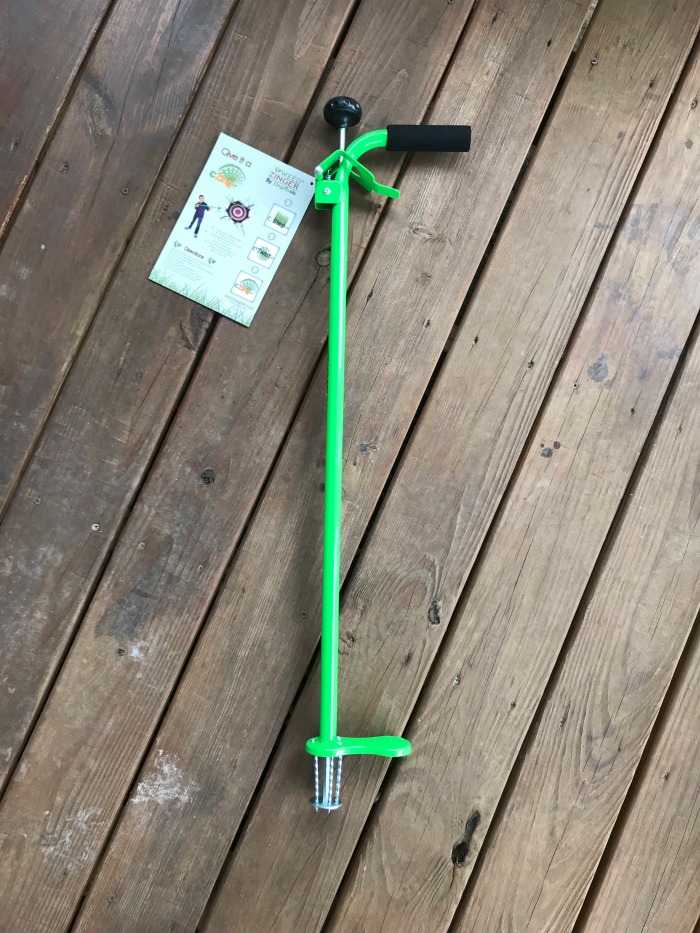 The use of the Weed Zinger is as simple as 1-2-3! Step 1: Step onto the Weed Zinger and insert into the ground.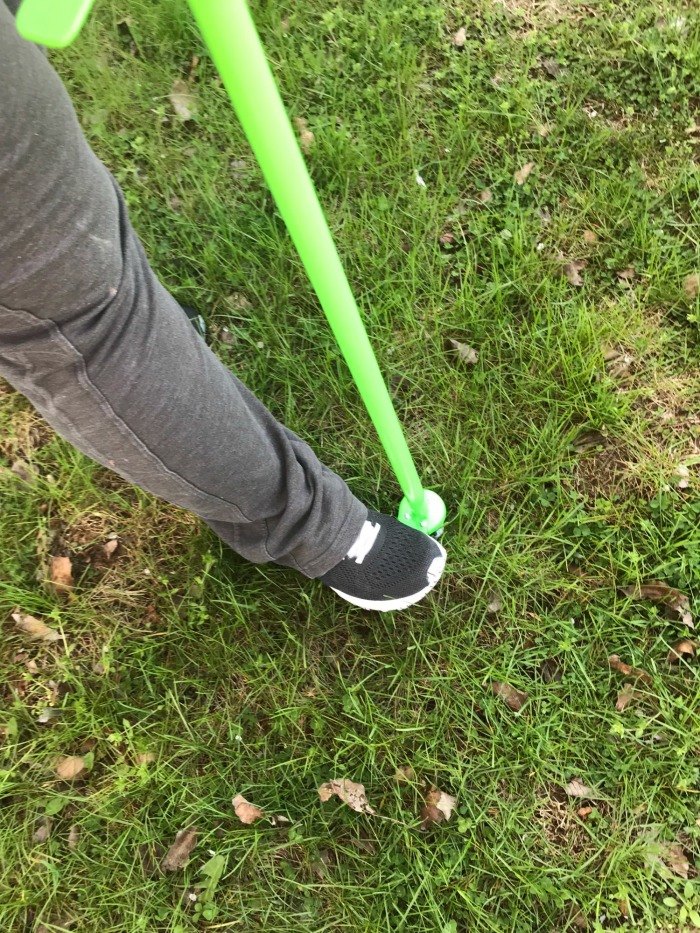 Step 2: Give a slight twist so that it gets a good grip on the root of that pesky weed!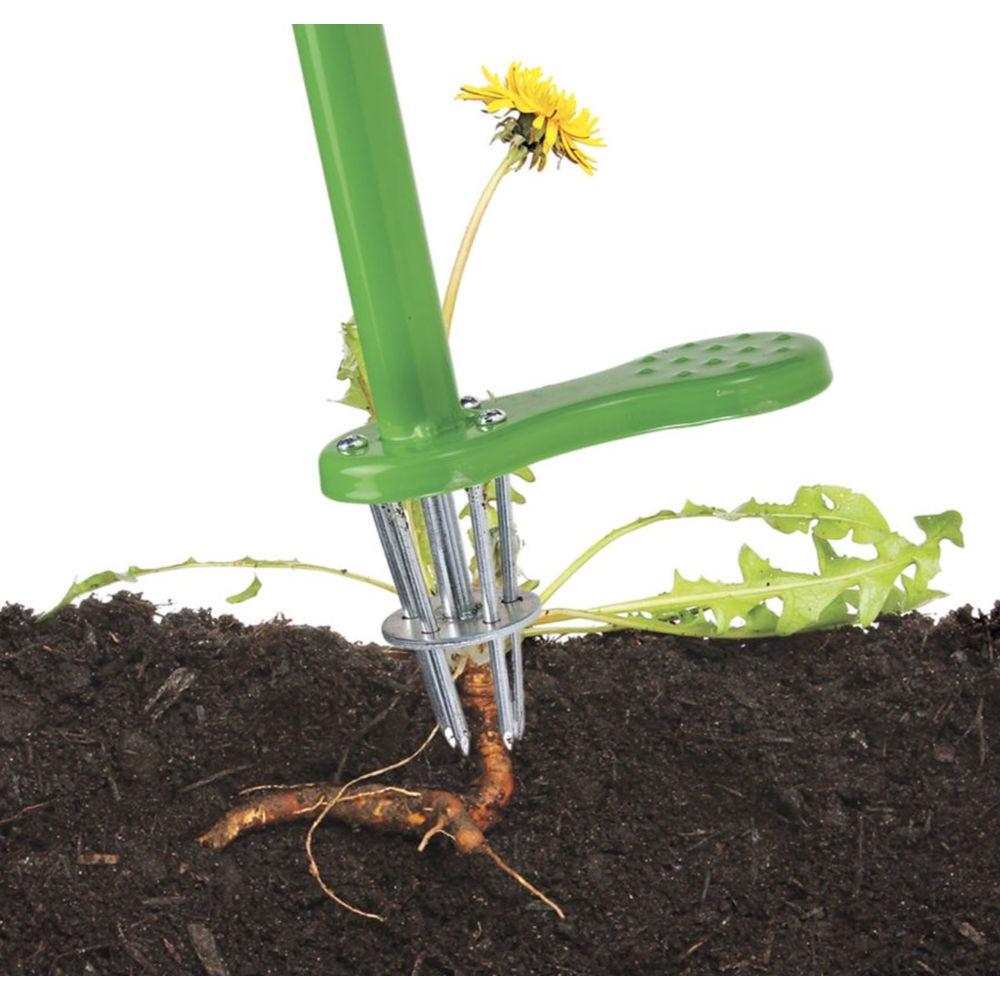 Step 3: Pull out the weed and dispose of it in the trash.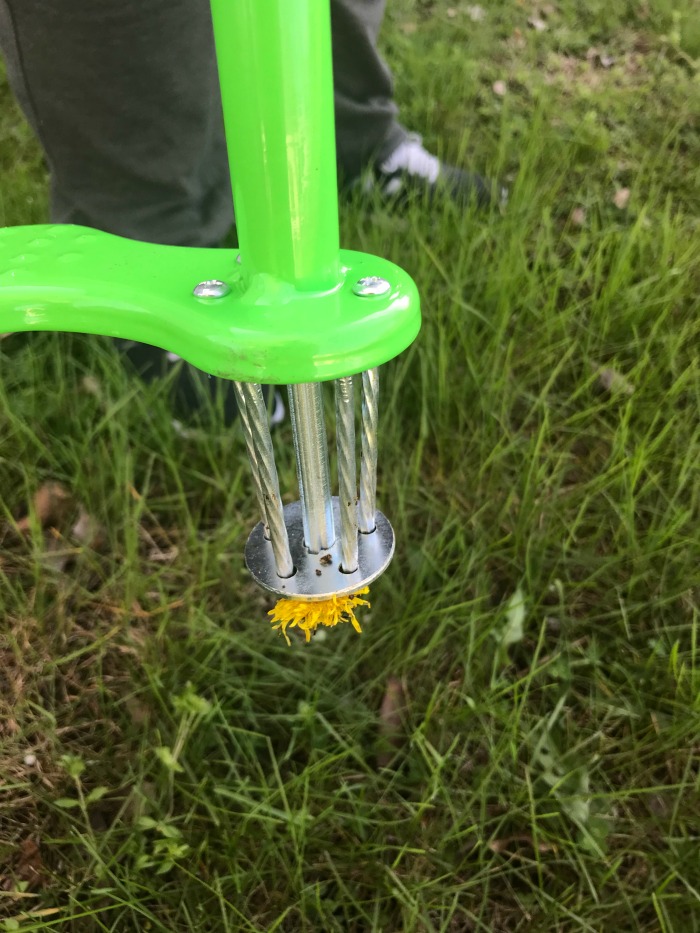 I never thought weeding could be so much fun. So much so, that I almost cannot wait for them to resprout so that I can have the fun all over again. Best part? No aches or pains to my body and my yard looks much more fabulous!
The Weed Zinger comes in green at the Home Depot and Amazon. Pick it up today and get ahead of the weed season with Weed Zinger! Be sure to stay connected with Weed Zinger on Facebook!
---
We have added Weed Zinger to our Mother's Day Gift Guide! It would make the perfect gift for any gardener this Mother's Day.