10 Interesting Things About Sleep That You Did Not Know
This post may contain affiliate links or I may have received the product free in exchange for my honest review. See full disclosure for more information.
Sleep is an important aspect of our lives. However, it is a very wide sphere that contains unexplored fields. Scientists are working tirelessly to understand the intrigues of sleep, what goes on during sleep, and how sleep affects people's lives and personalities.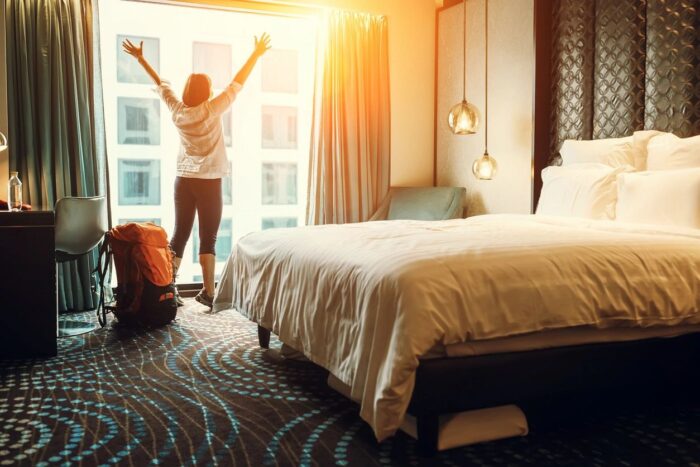 Research has shown that good sleep has multiple health benefits that include better judgments, well-reasoned decisions, and a better grasp of issues. Sleep is also known to have positive effects on health states, like low range depression, stress, and confusion. To get sleep, you need to ensure that you have the right environment. It is also known that new surroundings may affect the quality of the sleep you get. The following are interesting things you did not know about sleep.
1. Sleep Cleanses Your Brain
According to scientists and researchers from the medical center of the University of Rochester, sleeping cleans your brain. When you sleep, the brain cleanses and removes the toxic substances that cause Alzheimer's disease and loss of brain functions. This nocturnal cleaning keeps the mind healthy and maintains your sharpness as you grow old.
2. The Bed That You Sleep in Matters
How well you get to sleep at night is also a factor of how good is your mattress. Researchers and doctors have suggested that a medium-firm mattress is the best deal for your sleep needs. This is because the mattress does not put too much pressure on you. However, this firmness is subject to different body sizes and weights; therefore, it is important to test out a few mattresses before you can decide which one suits you better. Don't forget good bedframes. They may also give your bed the quality sleep you need.
3. Sleep Keeps Colds at Bay
In Germany, scientists have discovered that restful sleep provides the immune system with enough time to keep stock of the infections that have infected you. This ensures that your immunity gets stronger and builds up defenses to handle these infections if they happen again.
4. Not All of Your Brain is Asleep When You Sleep
If you thought that your brain shuts down completely when you sleep, it is not entirely true. Brain scientists at the Massachusetts Institute of Technology discovered that a certain kind of special circuit in the neural system could put some brain parts to sleep while others stay awake. This study showed that a greater part of the brain would stay awake when you sleep in a new place. This ensures that you stay protected and that you get to be more alert in your sleep than other times.
5. Sleep Has the Capability of Increasing Fortunes
Scientists from the University of California in San Diego discovered that sleep and earnings are comparable. According to the study they conducted, if people with sleep deprivation increased their sleep time by an hour, they could increase their fortunes by 16%. With enough time, you can think more creatively and clearly. You also get to absorb information in a better way and reduce errors when performing difficult processes.
6. Sleep Backs Up Memories and Information
Sleep locks and helps to stick new information and memories in your brain. Scientists have discovered that REM and slow-wave sleep boost long term recall of information. When sleeping, the brain replays the day's occurrences and absorbs the patterns and experiences. The neocortex and hippocampus communicate and consolidate what the brain has learned and stores it.
7. It Is Seven, the Lucky Number
Seven hours of sleep give your body the best health benefits. This includes reduced mortality rates and improved cognitive capabilities.
8. What You Eat is a Factor on How Well You Sleep
A study on 35-year-old adults has shown more fiber in your diet has the effect of better sleep, while saturated fat in your diet can reduce the slow-wave sleep time. Eating of sugar also wakes you up frequently, which makes getting a good sleep difficult.
9. Extreme Sleeping Can Cause Gaining of Weight
Less than five hours of sleep and more than nine hours of sleep increase the rate at which you increase your weight. According to a study, lack of sleep increases your craving for carbohydrates and high calories food. This is as a result of hormones that ramp up your appetite.
10. Women's Need for Sleep is Bigger Than Men's
Due to much multi-tasking, women need to sleep more than men. Research has shown than an average woman would need 20-60 more minutes in sleep per night than a man. This is important for brain recovery and restoration.
According to the New York Times, sleep is a very important aspect for every person. It restores your health and ensures you are ready for the next period of awareness. Therefore, it is important to take your sleep seriously since your health is very dependent on it.