Cereals and Other Healthy Foods to Eat at Breakfast
This post may contain affiliate links or I may have received the product free in exchange for my honest review. See full disclosure for more information.
For some people, there are mornings where they would grab a sandwich and go directly to work. Others take the time to prepare scrumptious meals so that they can start their day right. Most people are also familiar with the saying that you should never skip breakfast, as this is the most important meal of the day. Read more about easy breakfast ideas when you click here.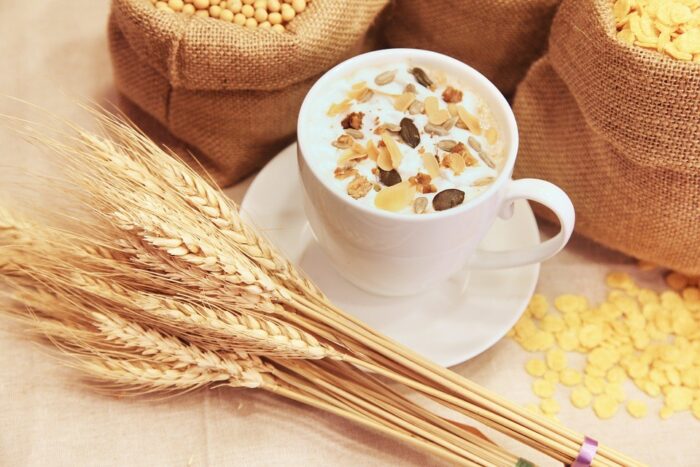 To start the day, one of the best ways is by sitting down and eating breakfast. Once you know the healthy choices out there, you may want to start preparing food inside your home before you head out to work. If you are working from home, you might also want to skip the fast food and cook delicious meals that the whole family can enjoy.
Some of the food options available for you are the following:
Berries, Greek Yogurt, Granola Bars, and Cereals
Peanut Butter, Apple, Oatmeal, Flaxseeds
Avocado, Eggs, Tomato Salsa, Black Brans
Tomatoes, Bread High in Fiber, Cucumber, Toasted Salmon
Sweet potatoes, ground turkey, and hash browns
Broccoli, Cheese quiche, turkey bacon, and egg
Coffee that is rich in protein
Pancakes, yogurt, walnut, mint, and berries
Bananas and toasted bread
Guidelines that You Need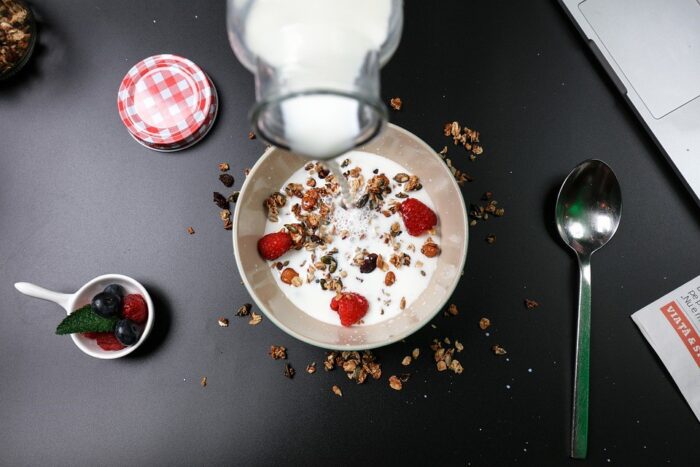 Eat Breakfast without Exceptions!
You should prepare breakfast every day and try your best never to skip it. Many studies showed evidence that eating healthy food will result in a lower body mass index and improve your overall well-being. Having a big breakfast will help you burn more calories.
If you are into weight loss, skipping meals in the morning may result in fewer calories getting burned. The body will also feel less energized, which can hinder you from exercising or jogging around.
Eat Healthy Food
Lots of healthy food are available, and you can start with the ones listed above. For convenience, some prefer food like the one found in magicspoon.com, which is rich in protein, nutrients, and vitamins. There are also other healthy recipes that you can try to cook in your spare time to make your breakfast more delicious and appetizing.
You must skip the soda, granola, bars, bagels, and juice as these contain too much sugar. You can choose instead of the unsweetened dairy products which are beneficial to your health. If you can help it, prefer green tea over-sweetened coffee to limit your sugar intake.
Lean protein will Make You Feel Full
Many people find that when they incorporate food rich in protein in their meals, they feel fuller. You can try eating legumes, dairy, and lean cuts of pork, beef, chicken, and other poultry products. You should minimize eating deli meats and other processed foods since they are harmful to your health.
Eat More Plants and Produce
If you have leftovers of vegetables from dinner, you can try heating them and mixing them with your breakfast combo. You can make a delicious omelet by adding eggs and veggies from the previous night. You will not only save money, but you will also eat a delicious breakfast.
Eat more products such as fruits when you go out for work. The more produce you eat, the more fiber you will get. Eating more fiber means that you will be less likely to get hungry, and you can have more energy the whole day.
Make the Portions Bigger
When you are unsure of the amount that you have to eat, you can make the servings bigger. The calories needed should be at least 350 calories. You should be chewing all the calories – not drinking it. Getting calories through drinks will make you hungry, and you will be more ravenous in your next meal. You can know more about calories here: https://www.encyclopedia.com/science-and-technology/physics/physics/calorie.
An excellent breakfast should have a combination of proteins and carbs. You know that you've had a good one when you feel full and energized. Not only this, but the food that you should be eating should also provide you with nutrients, vitamins, and minerals that your body needs.
If you are already eating plenty of fruits and vegetables, but you don't feel satisfied, you can add protein-rich foods. Get that extra serving of nut butter, eggs, or leftover chicken. And remember to eat breakfast like a king.