16 Ways Your Band Can Stand Out By Going The Extra Mile
This post may contain affiliate links or I may have received the product free in exchange for my honest review. See full disclosure for more information.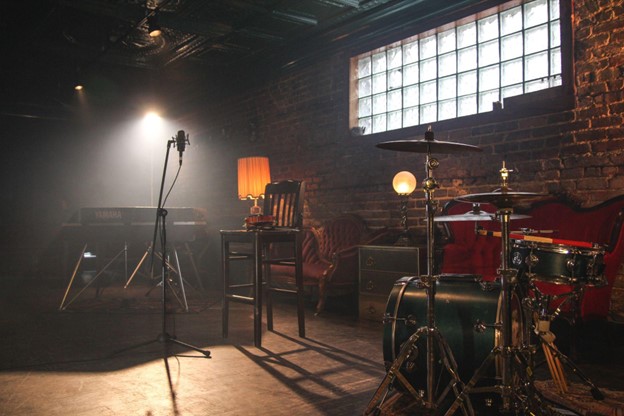 Via Unsplash
When starting a band, you want to do everything you can to set yourself apart from the competition. You may think that the only way to do this is by having better musicianship or a unique sound, but there are actually many other ways to stand out. This blog post will discuss ways that your band can go the extra mile and set itself apart from the rest!
1: Have a strong online presence
In today's day and age, it is absolutely essential to have a strong online presence if you want to be successful as a band. This means having an active social media account and website where fans can learn more about you and your music. Make sure to post regularly and interact with your fans often!
2: Play live shows often
Playing live shows is one of the best ways to promote your band and get your music out there. Make sure to play shows often and in different locations so that you can reach as many people as possible.
3: Create interesting visuals
Having interesting visuals (such as a unique logo or album artwork) can really help your band stand out from the rest. This is something that potential fans will notice right away, so make sure to put some thought into it!
4: Have professional-quality recordings
When people listen to your music, you want them to be impressed by the quality of the recordings. Invest in professional-quality equipment and take the time to produce high-quality tracks.
5: Write interesting and catchy songs
No matter how good your musicianship is or how unique your sound is, people will only care about your band if you have interesting and catchy songs. Spend time perfecting your songwriting craft so that you can create tunes that people will want to listen to over and over again.
6: Collaborate with other artists
One great way to promote your band is by collaborating with other artists, whether it's for a song, music video, or live performance. This will help you reach a new audience and get more exposure to your music.
7: Get involved in the local scene
Getting involved in the local scene is a great way to meet other musicians and potential fans. Attend shows, join social media groups, and participate in open mics and other events.
8: Offer something unique
People are always looking for something new and exciting, so if you can offer something unique, people will be more likely to take notice of your band. This could be anything from a new style of music to an interesting stage show.
9: Create a brand identity
Your band's identity is what sets you apart from other bands and helps people remember you. Develop a strong visual identity with consistent branding across all of your materials (such as your website, social media, and merch).
10: Get the best equipment
Having high-quality equipment will make a big difference in the way your band sounds. Invest in good instruments and amplifiers so that you can take your music to the next level.
Invest in a Drum Beat Machine to add another layer to your sound
11: Have a professional website
Having a professional website is essential if you want people to take your band seriously. Make sure that your site is easy to navigate and includes all of the important information about your band (such as your bio, music, and tour dates).
12: Sell merchandise
Selling merchandise is a great way to make extra money and promote your band at the same time. Create some cool designs and sell them at shows or online.
Create merchandise to appeal to your fans
13: Stay positive
No matter what challenges you face as a band, it's important to stay positive. This will help you stay focused and motivated, and it will also rub off on your fans.
14: Give back to the community
Giving back to the music community is a great way to show your appreciation for the support that you've received. You can do this by participating in charity events or donating some of your merchandise proceeds to a good cause.
15: Be original
There are already enough copycat bands out there, so don't be one of them! Be original in everything you do, from your music to your image. This will help you stand out and attract attention from potential fans.
16: Travel
Touring is a great way to promote your band and reach new fans. If you can, book shows in different cities and even different countries. The more people you can reach, the better!
There are many things that you can do to make your band stand out from the rest. By following these tips, you'll be well on your way to success.