3 Hoverboards You Need to Check Out for your Kids
This post may contain affiliate links or I may have received the product free in exchange for my honest review. See full disclosure for more information.
If you are in the market for a hoverboard for your kid, congratulations! It's an awesome piece of technology that should treat your kid to many hundreds of hours of fun and enjoyment.
However, the quality of the product that you buy will have a large bearing on the overall riding experience. Good boards are safe, fast, and full of fun features that can really enhance the time your kid has with the product.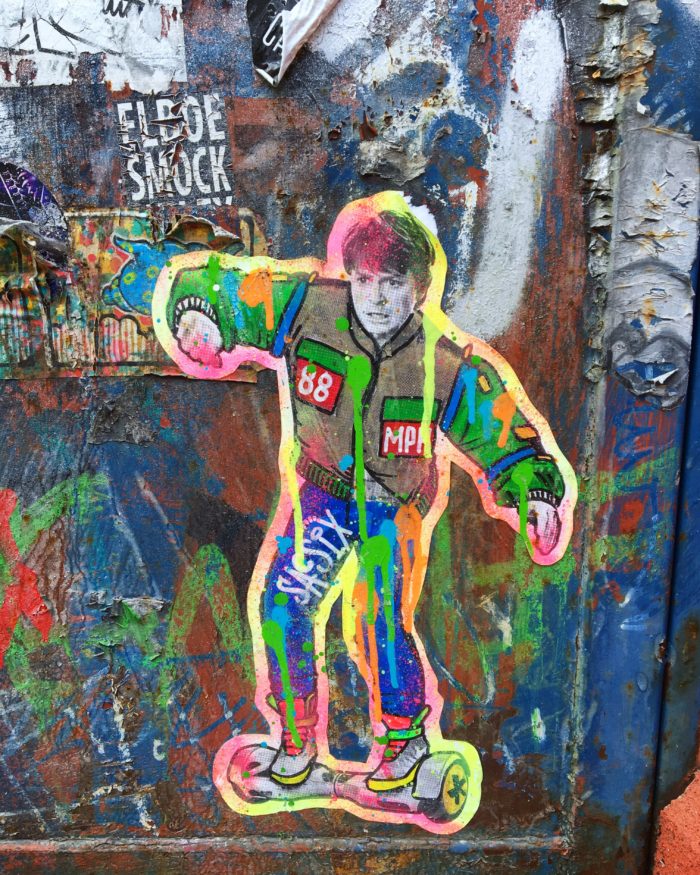 Bad boards can literally catch fire.
You want a good board. We want to help you find it. Today we highlight a few hoverboards that you absolutely must check out!
Things to Know About Hoverboards
There are a few things to keep in mind about hoverboards. Read on for a couple of short considerations that can serve as a primer on the industry.
They Don't Hover: Yep. They are more like electric skateboards (or balanced scooters as they are also called). But they are still cool.
They Have Limitations: The average hoverboard can only travel about seven miles per charge. So you probably won't be using yours to ride to work.
They Take Some Getting Used to: Don't just hop on and start ripping it at top speed. It's always good to give yourself a little bit of time to get used to the board to avoid unnecessary accidents or injuries.
Swagtron T6
The name kind of says it all, right? The Swagtron does indeed have swag. It's fast, it hooks up to your phone for detailed analytics and control.
The factor that I really loved the most about this board though was that it opts for a lot of good safety features. This is mostly seen in how the battery is designed. There are a number of cooling elements at work that keep the battery from overheating.
This is good both for the overall life expectancy of the board, and also the safety of it. Hoverboards of the past have been known to explode or overheat—a problem that the Swagtron has been able to effectively address.
But the swaggiest aspect of all is in the speakers. Yeah, the Swagtron has speakers. You can hook it up via blue tooth to your phone or MP3 player to listen to your favorite jams as you ride down the street.
Rad? Oh yes. Very, very rad. Swagtastic, even.
Gyroor G-F1 Hoverboard
The Gyroor looks like a plain jane board but what it lags in swag it more than makes up for in performance. The Gyroor is fast—maxing out at around twelve miles per hour and it is also very versatile. Just looking at the board, it's quite clear that it rides well on the street.
Most users will probably use it for short commutes, leisurely rides around town, and of course, treks around your college campus for the students among us.
However, thanks to the wide, oversized tires, you will also be able to off-road with the Gyroor. It also features underlit LED lights and Bluetooth speakers—both features that up the "swag" factor somewhat.
EPIKGO Self Balancing Scooter
Finally, we end things by taking a look at the EPIKGO. It's a board that is capable of moderate speeds averaging out around ten miles per hour. However, with a battery life of around an hour, it's a pretty reliable scooter for users that want to go places.
It also just comes with all the extra little features you look for in a decent hoverboard. It features LED lights and a really durable build that will allow it to stand up to the trying conditions of off-roading.
It's moisture resistant and it can also stand up to mud and dirt very well. Do bear in mind that this is a larger board, which means it will probably only work as a fitting option for teenagers or adults.
Conclusion
Fall in love with a hoverboard yet? The three boards that we looked at here are fast, they are cool, and they are just lots of fun. But the truth of the matter is that there are hundreds of different options out there. With this diverse market, there really is something out there for everyone.