For a lot of small business owners, digital marketing can seem like both a blessing and a curse. On the one hand, it's an inexpensive and efficient way to market yourself and reach a broad audience, but on the other hand, it can be confusing to figure out what's right. If you find yourself questioning whether you're making the right digital marketing moves, reassessing your strategies is a must.
Although it'll take some studying to really understand all your options, the basics of digital marketing can feel pretty natural. In fact, as long as you're  familiar with common practices, it can actually be a cinch. Here are just a few of the digital marketing terms you should be familiar with as a foundation for your successful strategy.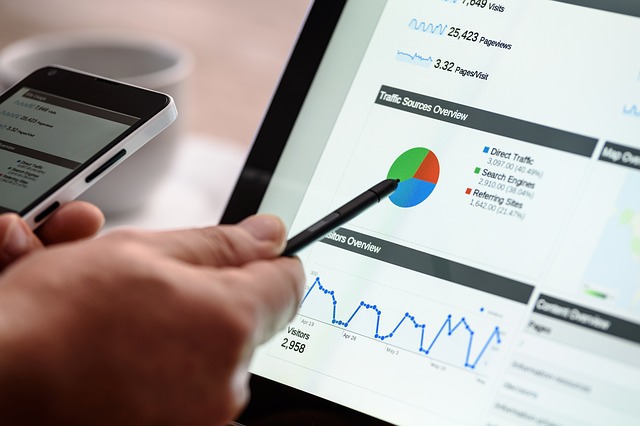 SEO
Perhaps one of the most underrated digital marketing strategies, SEO, or search engine optimization, is notorious for bringing more traffic to your website in a short amount of time. Using a blend of content marketing, meta tags, and PR, SEO's main mission is gain your business increased visibility on search engines like Google. And as Junto notes, 93 percent of online experiences begin with a search, so this is must-have for your firm.
In order to establish your SEO strategy, you first have to look at the type of industry you're in and how to maximize the content you produce. There are a range of different mediums for posting content, including your eCommerce shop, blog, social media accounts, and even throughout your other pages as well.
For example, let's say you're an online shop that specializes in jackets, and your winter parka has been a big seller this season. By promoting search terms like "winter parka," or even specific colors like "green parka," throughout your content, you stand a much better chance of landing on the first page of search results for parkas and driving more traffic to your page. Additionally, certain eCommerce platforms like Shopify already have SEO terms embedded, giving you more opportunities to showcase your product.
While it's important not to come off as "spammy," SEO can be one practice that jettisons you to the top of an organic search, giving you the best chance of securing a quality lead. And although it might take some getting used to in terms of consistency and variation of terms, this is one strategy that could dramatically increase the number of visitors to your site.
Paid Advertising
Although this is one strategy whose ROI you have to watch carefully, paid advertising can be an excellent way to immediately get your product or service in front of people. When done well, paid or sponsored posts can be a great way to analyze — dollar-for-dollar — just how your advertising and visibility is appealing to your audience.
Platforms like Instagram and Facebook are able to detail how many people saw your post and other relevant data, and those analytical elements should help you to directly quantify the amount you spent versus how much you made back through the ad. Whether you're offering a military grade flashlight to the general population or this summer's hottest sundress, you'll be able to know what products are selling the most and why.
That said, in order to truly get the best return on your paid advertising efforts, you have to set a strong foundation. A big part of successful paid social advertising is identifying when, where, and how you ad will affect customer; this means knowing your audience, when they visit social media, and what their habits look like so you can determine the best times to run ads.
Additionally, a big part of closing a sale is how your UX and checkout processes are streamlined, a point where many eCommerce vendors fall flat. Don't forget that mobile customers account for nearly 86 percent of advertising on Twitter alone, according to Hootsuite, so you'll want to ensure you have solid mobile platforms, too. Overall, paid advertising can bring a return only if you have a targeted approach in executing it.
Short Campaigns
Finally, another important element of any digital marketing strategy is the length of your campaigns and how well they correlate to your overall goals. This could mean running short-term campaigns for a new product or service or more long-term ad crusades designed to acquire specific metrics. According to SmartInsights, 84 percent of marketers said they'd launch an influencer campaign within the next 12 months, for example, which is when an industry leader speaks on your product or service and leverages their expertise and sphere of influence. If you're trying to execute new and unfamiliar campaigns, then studying their timelines is a must.
Start looking through different marketing campaigns you see online, analyzing their goal and how the approach it. For example, the independent film People You May Know placed a heavy social media storyline in their movie concept, which they have relayed into social media marketing to promote the film. Analyzing things from these angles will not only give you a stronger grasp on executing your own marketing plans, but can also give you important clues about when it's time to switch strategies. While you might get married to an idea here and there, your main goal should always be to find how best to communicate with your customer base and build a relationship with them online.
What are some digital marketing strategies you've recently implemented successfully?