Simple Truth Organic Instant Pot Potato Soup Recipe #SimpleTruth
This post may contain affiliate links or I may have received the product free in exchange for my honest review. See full disclosure for more information.
For Christmas, I received a new kitchen gadget that I have wanted for over a year, an Instant Pot. This was the perfect time for me to try some great products from the Simple Truth Organic line of products available at Kroger and affiliate stores.
Kroger recently sent us an enormous box of products to try FILLED with Simple Truth products (you can see the unboxing here). I thought this was a great way to try out a new recipe in the Instant Pot, as well as, share some of the products you can purchase for yourself and family.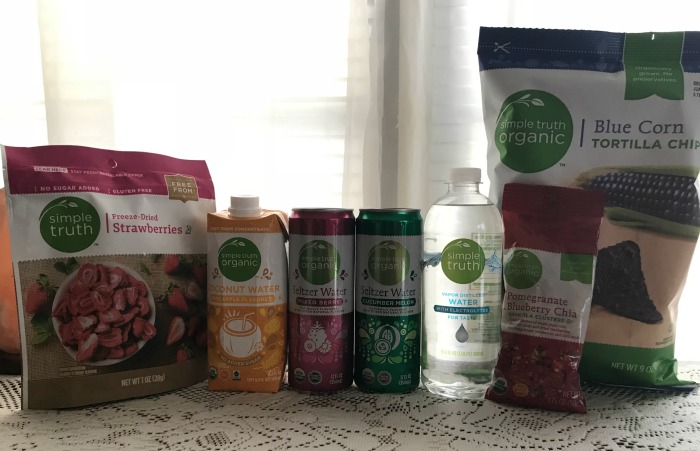 Did you know that organic doesn't have to be expensive? Kroger has a full line of products available from Simple Truth. What might surprise you is that it doesn't just include food and beverages. They also have products for your body and skin including lotion, wipes and lip balm, just to name a few.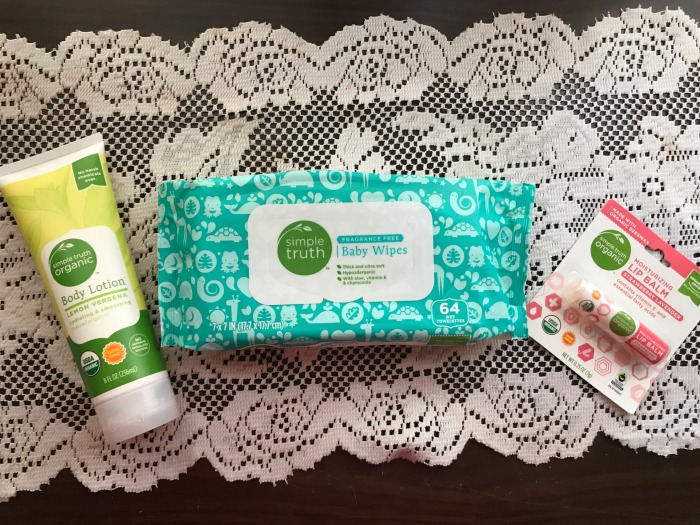 I have to admit, there was so much to try and use, it was hard to pick a favorite, but if asked what it was, the Simple Truth Organic Lemon Verbena Body Lotion for my skin is pure delight. It is soft to the touch, provides a silky, smooth layer or moisture to my skin and has a soft, subtle scent that is not overpowering.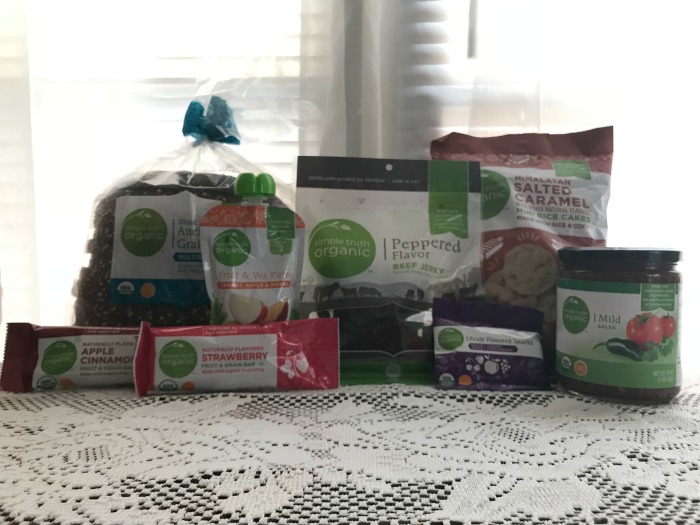 As I noted earlier, using organic products does not have to cost you your entire budget. Simple Truth Organic line has so much to choose from, and taste delicious. We had so much to try and share, I took several items to work and shared with a few friends and co-workers. My personal favorite item is the Himalayan Salted Caramel Mini Rice Cakes. One of our co-workers was so smitten with the Simple Truth Organic Seltzer Water, she told me she headed to Kroger the next day to purchase more for she and her husband.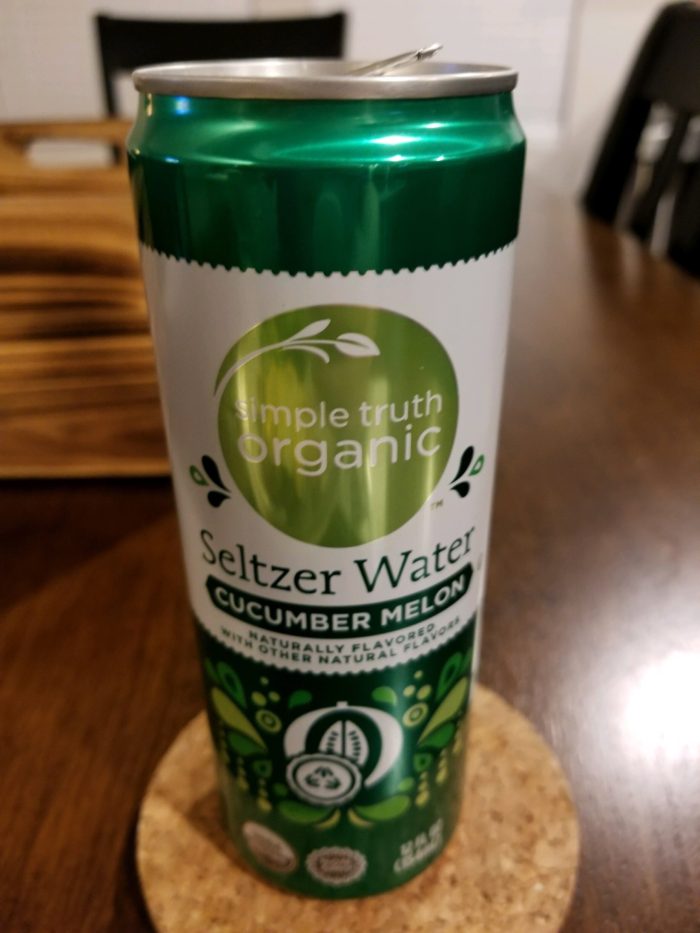 So, without further adieu, here is my recipe for Instant Pot Potato Soup using Simple Truth Organic ingredients.

Simple Truth Instant Pot Potato Soup Recipe
Prep time:
Cook time:
Total time:
Ingredients
1 Bag Simple Truth Idaho Russet Potatoes
1 Shallot - minced (can be substituted with 3 Tbsp. Simple Truth Organic Minced Onions)
4-6 cups - Simple Truth Organic Low Sodium Free Range Chicken Broth
½ stick (4 Tbsp) - Simple Truth Organic Salted Butter
½ cup - Simple Truth Organic Cream Cheese (softened)
½ cup - Simple Truth Organic Cultured Sour Cream
2-3 cups - Simple Truth Organic Finely Shredded White Cheddar Cheese
Salt & Pepper (1/8 Tsp each)
1-2 Cups - Simple Truth Organic 1% Low Fat Milk (based upon desired thickness of soup)
Optional for garnish
Bacon Bits
Green Onions (chopped)
Instructions
) Rinse, peel and cut (cubed, smaller pieces) the potatoes and place in Instant Pot
) Mince your shallot (or measure out your minced onions) and place in Instant Pot
) Pour in chicken broth until the potatoes are completely covered (a 5 lb bag takes about 5 cups total)
) Cover your Instant Pot, turn valve to "sealing" and cook on the soup setting for 10 minutes
) Once done, turn the valve to "venting" and allow steam to completely release (avoid contact with skin to steam, this can cause injury). Once steam is released, remove the pot and mash the mixture to desired texture.
) Add the sour cream, shredded cheese, butter, cream cheese, salt and pepper, and continue to blend to smooth, thick texture.
) Add milk slowly to mixture and continue to blend to desired texture. Our recipe is a bit heartier and only used 1 cup of milk.
) Place in bowl and garnish with bacon bits and chopped green onions. (You can also add a few sprinkles of the white shredded cheddar cheese for more flavor).
) Serve and enjoy
Simple Truth Organic products are available at Kroger and Kroger Affiliate stores. Now is your chance to SAVE EVEN MORE, but downloading over $100 in savings with the
Simple Truth coupon
savings event at Kroger.