A trip to Havana can bring you lots of joy, but only if you prepare well. Cuba is a magnificent place with great food, friendly people, and amazing beaches. The nightlife of Havana will be up to any partygoer's standards, and overall, you won't be bored with so many activities and sights available. However, there are some details unique to Cuba that you'll need to prepare for. Otherwise, your trip might get stressful and confusing.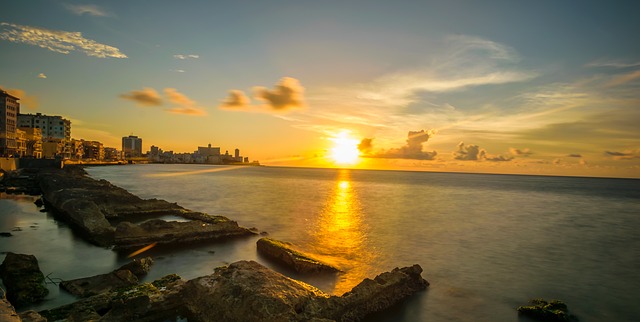 3 Tips for Making Your Trip to Havana Run Smoothly
1.      Take enough cash for the trip in Euros/Pounds/Not US Dollars
If you are used to the convenience and safety of ATMs and credit cards, forget about them. Cuba has a cash economy and the chance of you even finding an ATM is low. You have an even smaller chance of finding one that actually has cash to give. Therefore, you should bring enough cash to pay for the entire trip and a secure bag.
Next is the currency issue. There are two currencies used in Cuba, CUP (Cuban peso) and CUC (Cuban convertible peso). As a tourist, you'll use the latter and note that you can only buy it inside the country. Therefore, you'll have to exchange your currency upon arrival.
The Cubans are required by law to apply a 10% tax when exchanging US dollars. So, if you can bring any other currency with you, choose it to cut down the losses. If you are an American, you don't really need to bother. The losses of converting to a different currency and then converting again to CUC will be about the same as the 10% extra tax.
You should also note that not all currencies are exchangeable in Cuba. Check the Banco Central de Cuba website to see which currencies are accepted.
2.      Get a walking tour around the city and a map (paper or offline)
Havana is a big and very confusing city for someone new, and the best way to explore it is on foot. You can take a free walking tour in Havana to discover the main sights as well as digs not listed in any tourist guide. Take a tour, or several, during your first days there to get a bit acquainted with the city.
As you can't have a guide with you at all times, and Cuban streets are anything but straight and wide, you'll need a map. Without it, your trip to Havana might turn into a rather stressful adventure, as you will be lost half the time.
Bear in mind that you'll need an offline map as Cuba is the perfect place for a 'digital detox'. Finding Internet access here is going to be an accomplishment. Some (notice not 'all') hotels offer Wi-Fi, but it's a paid service and is expensive (about $10 per 30 minutes).
Considering the state of 'Internet inaccessibility', you should also download all your favorite music, books, and movies prior to your trip to Havana. Public parks do have few Wi-Fi, but it's about the end of 1990's-level slow.
3.      Pack for every eventuality
Triple-check your bags for anything you might need during a trip to Havana. And then, add some extra meds, sunscreen, and personal hygiene products.
Due to Cuba's poor economy, there aren't any big convenience stores and finding some basic items can become a challenge. You won't have trouble with food and snacks as there are plenty of fruits and street food stalls. However, things like meds, band aids, tampons, and sunscreen can be hard to come by.
Pack even better if you plan to hike through the rural areas of Cuba, as there are even fewer stores with fewer goods. You should also consider taking a book (or ten) as traveling between cities will take a while.