5 Mistakes to Watch Out for When Purchasing Term Life Insurance
This post may contain affiliate links or I may have received the product free in exchange for my honest review. See full disclosure for more information.
Buying life insurance can be tricky — make sure you aren't making these mistakes.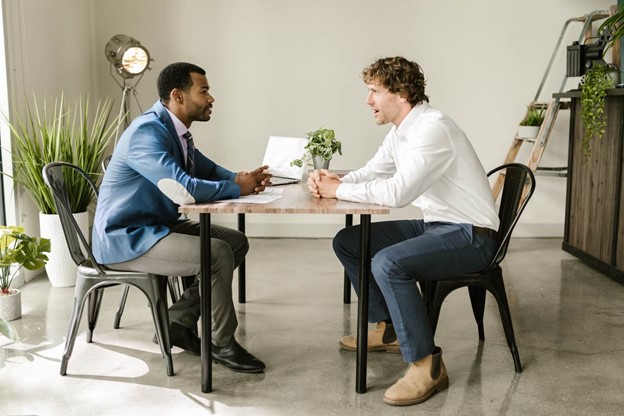 Purchasing term life insurance is a significant step to adulthood, no matter how old you are. With the global pandemic and recent economic shift, it's become prevalent that we never know what could happen. Life insurance can be there for your family members after you pass away, ensuring that they are taken care of when you are gone. Unfortunately, there is no one-size-fits-all for life insurance coverage, so it can be challenging to understand what you might need from a policy. Take a look at these common mistakes that you should be aware of while searching for the most affordable life insurance plan for you and your needs.
5 Common Mistakes When Purchasing Term Life Insurance
1. Not Buying Enough Coverage
Image courtesy of Pexels.
Because there is no perfect equation for purchasing term life insurance, it's easy to buy too much or not enough coverage. A best practice to keep in mind is to buy 10-12 times your income to protect your loved ones, especially if you are the breadwinner. This money can make sure your family's bills, groceries, mortgage payments, and debts are covered for an extended period of time. If you are the family's caretaker and you pass away, the family can use this money to hire extra help around the house to ensure that everything is still being cared for when you are gone.
2. Only Having Coverage Through an Employer
Many employers offer benefits that can include a life insurance policy, but this coverage is usually extremely minimal. It's common for employees to accept the free life insurance coverage without thinking it through, but it probably isn't enough coverage for you. As we mentioned before, there isn't one type of life insurance that works for everybody. The life insurance plan that your employer offers may work for some employees, but it can't be suitable for everyone. Another downside to employer coverage is that it is tied to your job. Once you leave the company, you have to start over and find a new plan for you and your family.
3. Not Researching Various Plans and Carriers
When searching for the most affordable life insurance quotes, you will have to take time to do extensive research. Term life insurance policies and whole life insurance policies have different premiums, and there are different premium prices across the carriers. It can become overwhelming, but it's crucial to research before landing on an insurance policy you want to buy. Depending on your coverage needs, you'll have to find out what kind of coverage you need and how much of it you need.
4. Buying Coverage When It's Too Late
If you search for life insurance coverage when you are older, there is nothing wrong with that. However, it's recommended that you purchase a life insurance policy as young as possible because the premiums can be much more affordable for you and your family. Being proactive and taking the step to protect yourself and your family too early is much better than taking action too late. Age and health are two factors that can determine your premium, so it's crucial to purchase a plan as young as you can. Take a look at a few other factors that go into deciding on how much your premium will be.
Health
Health history
Age
Gender
Profession
Smoker/non-smoker
5. Paying for Unnecessary Riders
Not only can you customize your coverage, but you can also customize what kind of riders you add to your policy. A rider is an add-on that can address a particular situation, which is usually added to your plan with an extra fee. For example, the accelerated death benefit rider is a common rider that allows the policyholder to withdraw a portion of the policy's benefits early if the person becomes terminally ill.
There are riders for various scenarios and possible tragedies, but it's unnecessary to add on every single rider that is offered. It can be tempting to tap into the 'just in case' mindset and add as many riders as possible. However, adding the riders will increase your premium, and there are only so many situations that can happen to a person, so it is excessive to add every rider.
Purchasing term life insurance is essential for every adult, but it can be confusing to understand what kind of policy to buy. With Fabric, you can spend as little as ten minutes filling out information to receive numerous term life insurance quotes. The site has been developed to allow families to find the most suitable life insurance coverage, write their wills, and organize their finances. Learn more about Fabric and how you can quickly become educated about the most suitable life insurance for you to make sure you and your family are protected.