5 Must-See Attractions at Kings Island #KIFirstTimer
This post may contain affiliate links or I may have received the product free in exchange for my honest review. See full disclosure for more information.
Living in the Midwest all of my life, Kings Island has been an amusement park that my family has frequented for years. I grew up in Indianapolis and we would drive the 2 hours one way several times each summer to visit Kings Island. With great rides like the classic Racer, to newer rides like the Banshee, Kings Island has literally something for everyone.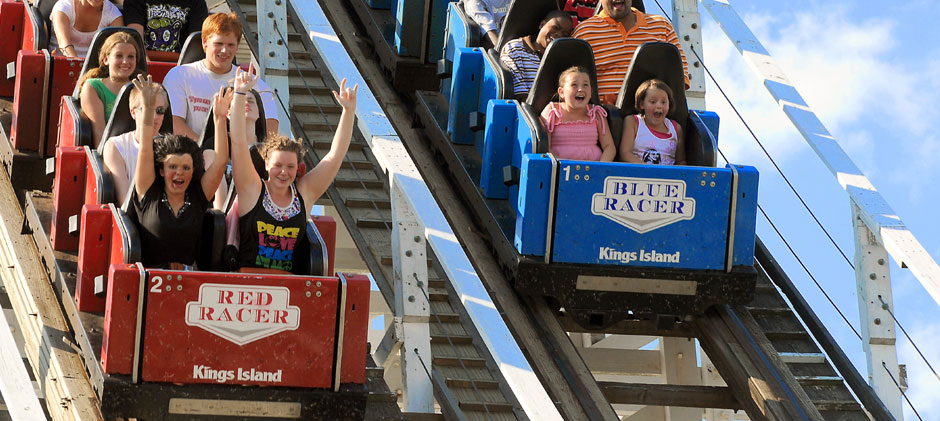 We recently had friends come to town from Louisiana and I thought Kings Island would be a wonderful way to show them a bit of Ohio they had never seen before. We woke up bright and early and loaded up the truck to head to Kings Island.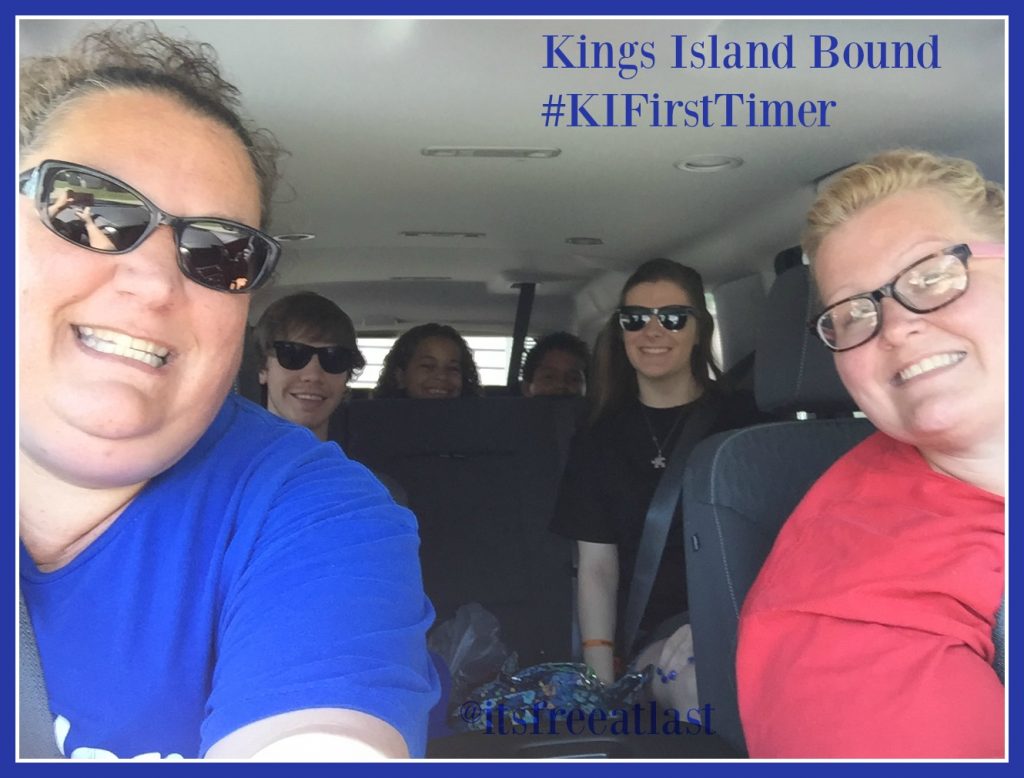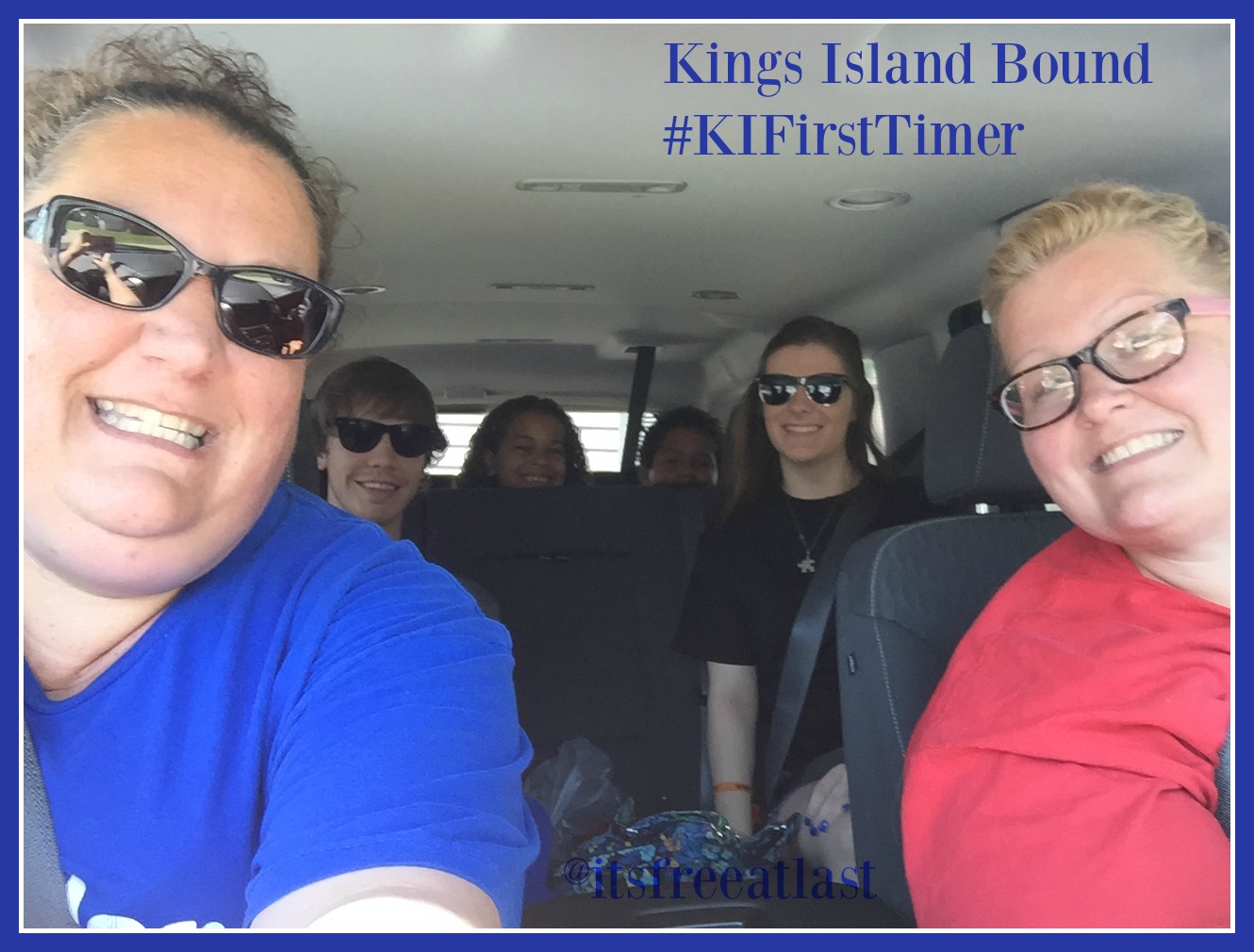 Since we are local, my daughter has a Season Platinum Pass that allows her access to the park all season long. With the season pass comes a few perks including:
Unlimited Summer Visits
Unlimited Soak City Access
Unlimited Halloween Haunt Visits
Free Parking
Early Ride Times
Early Entry to Soak City
Food & Merchandise Discounts (10%)
Bring-A-Friend Discounts
All Cedar Fair Parks Access
The best part is, you can make monthly payments on this pass, so you don't have to pay all at once if you can't do so. The pass has so many benefits, if you live locally or remotely close, you will earn your money back in just 2-3 visits to the park.
You can see the excitement Kings Island has to offer even from the highway as you approach the park. All of the coasters, rides and even their infamous Eiffel Tower.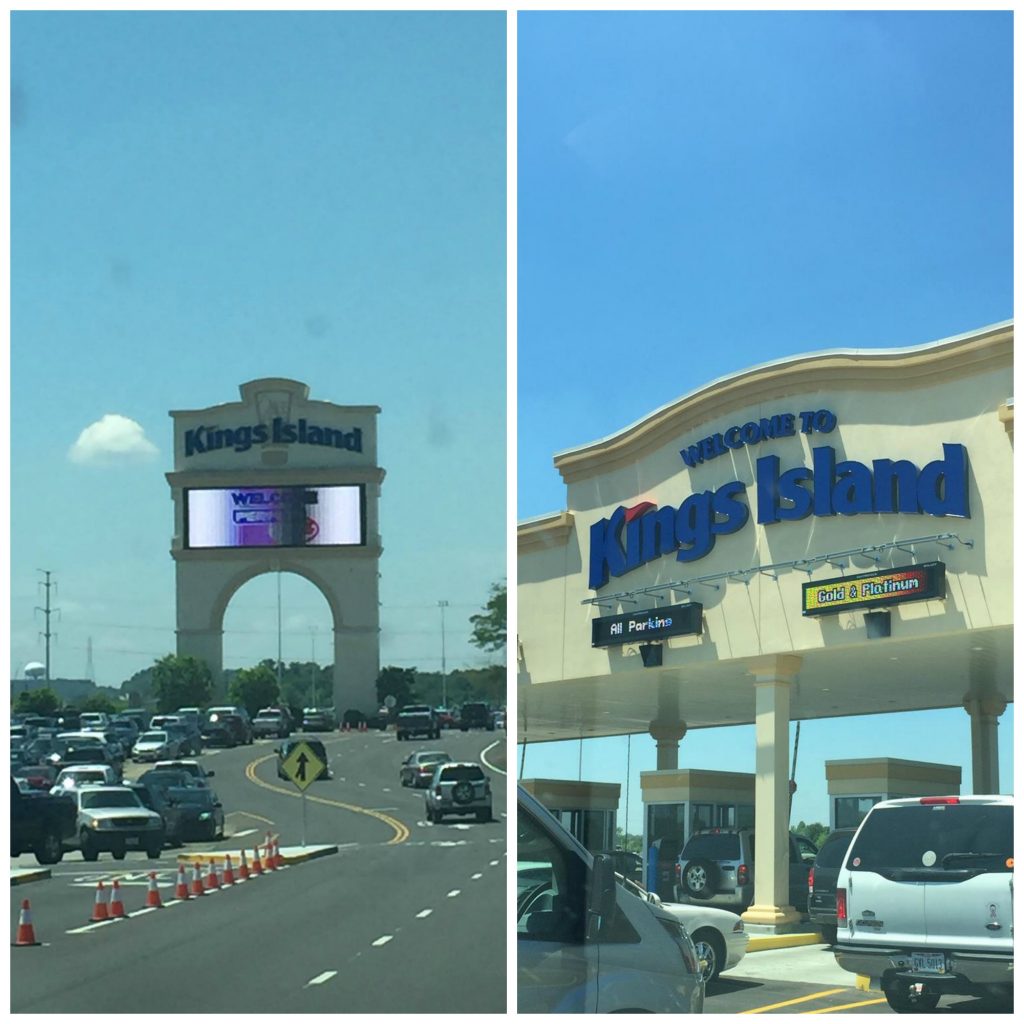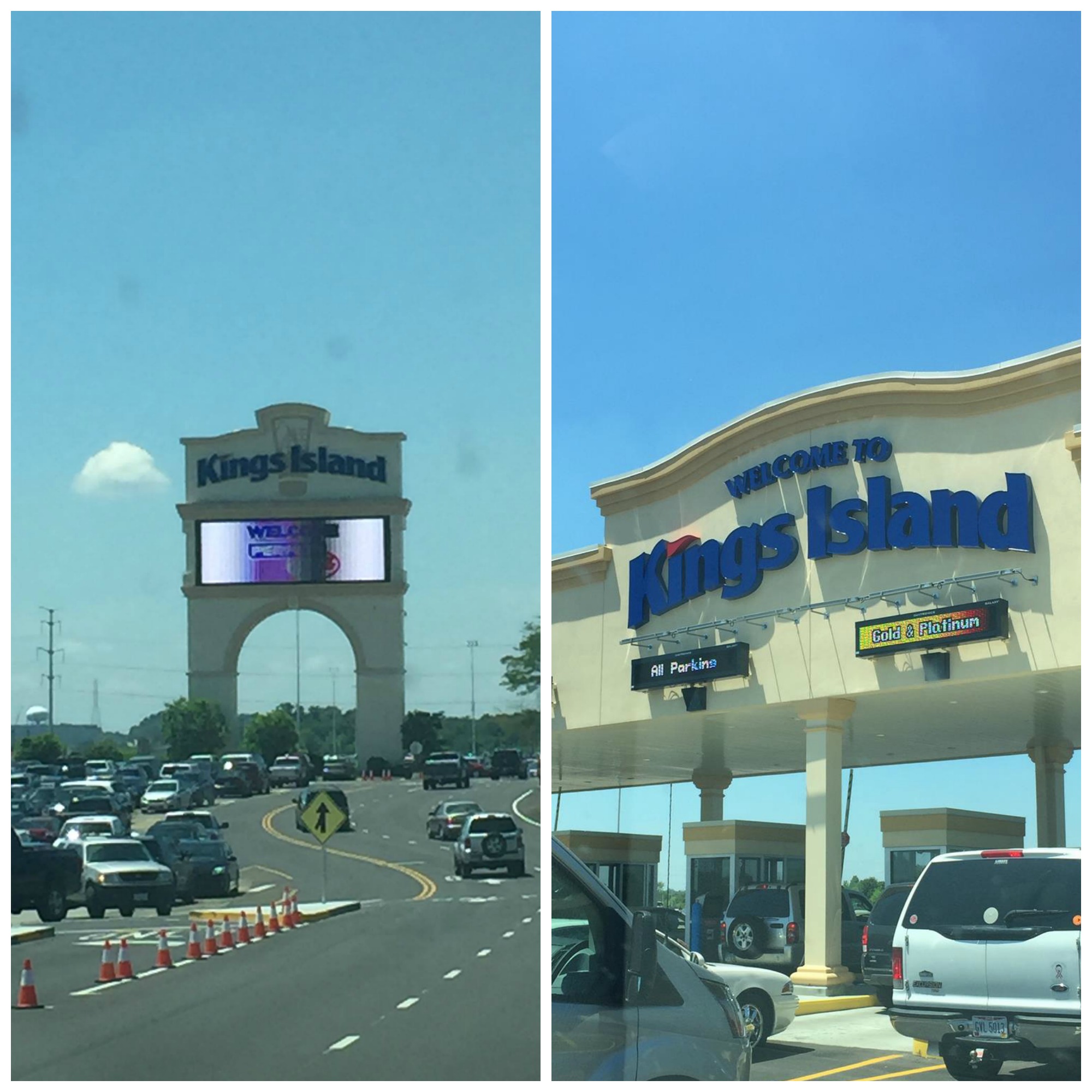 THRILL RIDES
As we heading into the park, you can see how much fun and excitement Kings Island offers. After a quick stop to measure the younger ones and determine what rides they are tall enough to ride, we heading right to the Action Zone to take a trip on The Banshee.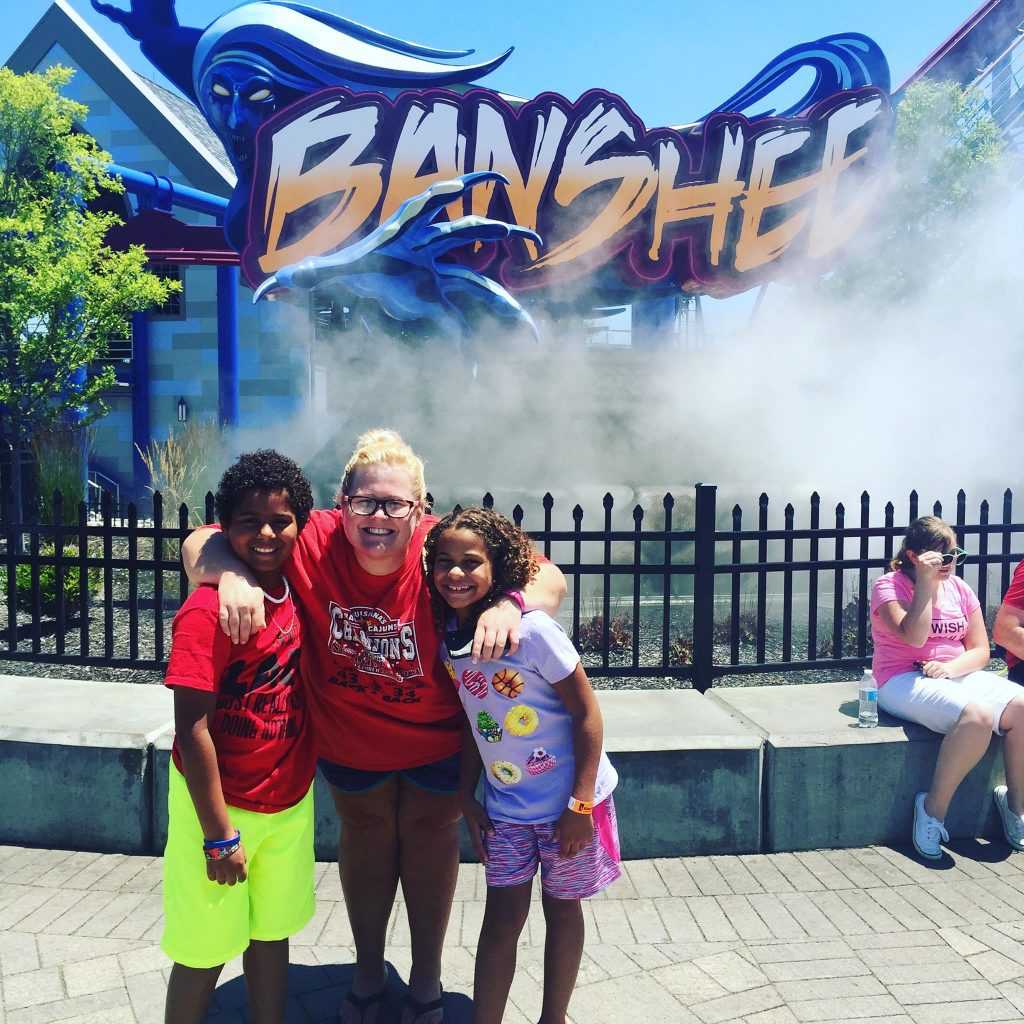 FOOD AND SHOWS
After taking a few trips on The Banshee and The Bat, we headed to The Festhaus to grab a bite to eat. Kings Island offers so many choices of food. From local tastes like Skyline Chili and LaRosa's to things like Chick-fil-A, Auntie Anne's, Subway and more. You can find something hot and savory, or cool off on a hot summer day like we did with their famous blueberry and vanilla ice cream cones.  I loved that the Festhaus had a live, interactive show with performers that danced and sang songs from classic hits to today's top artists.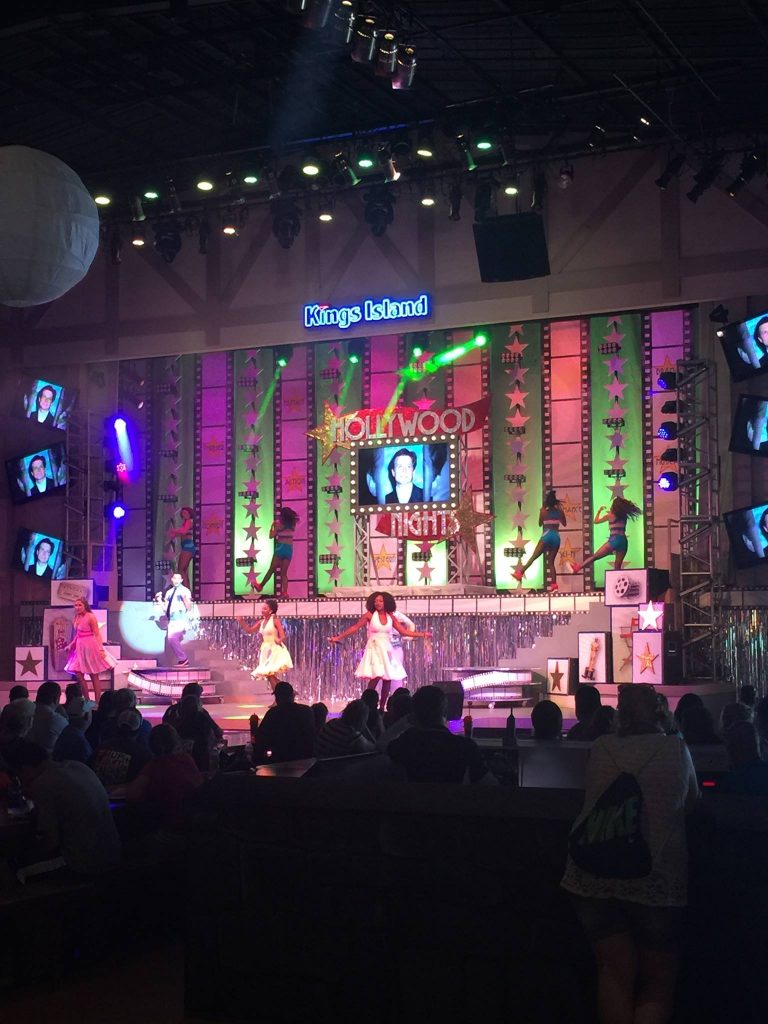 One of my favorite things about Kings Island is the Souvenir Drink Bottles. They offer two different kinds, the all-day long bottle (green) or the all-season long bottle (orange). The green drink bottle allows free refills all day long with first bottle purchase (wrist band included). The orange allows you free refills all season long (no wrist band required). This will save you tons of money, especially on hotter days.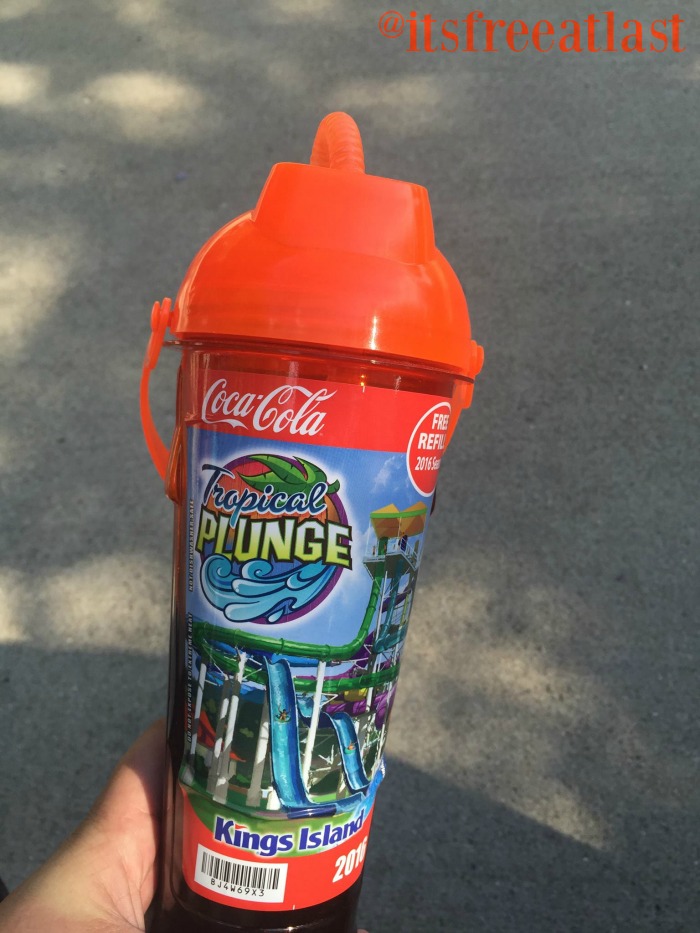 PLANET SNOOPY
After lunch, we headed over to Planet Snoopy to give the kids a chance to enjoy some of the rides. With fun rides like Woodstock Whirlybirds to The Great Pumpkin Coaster, Kings Island Planet Snoopy has so much to offer kids and adults alike.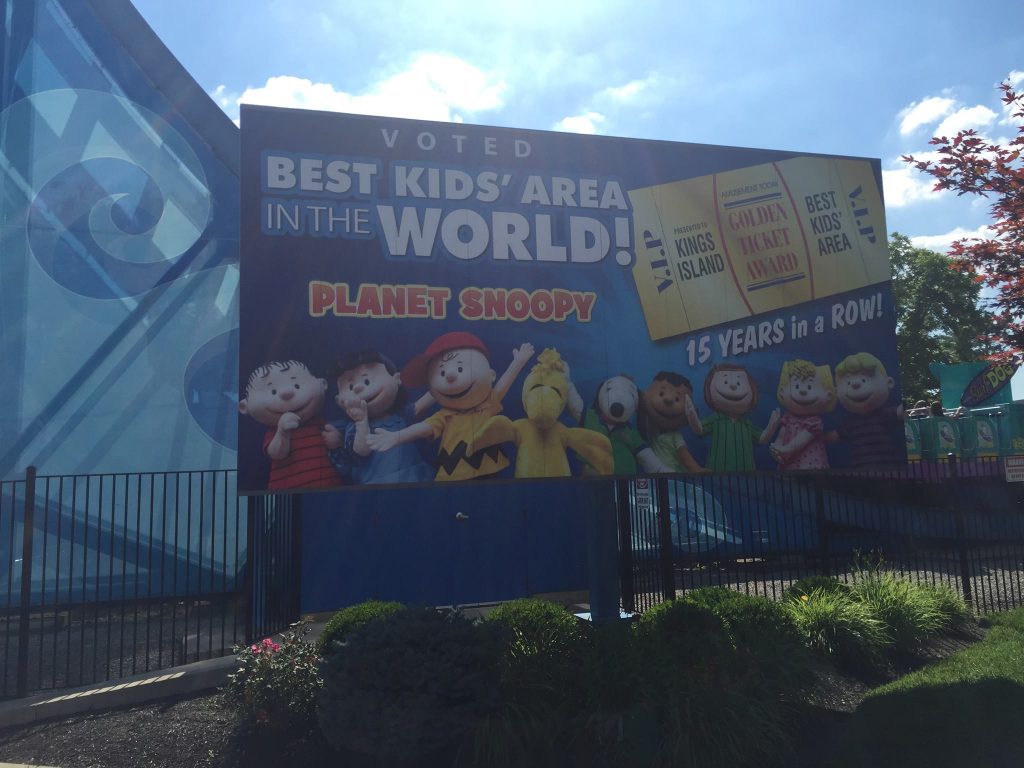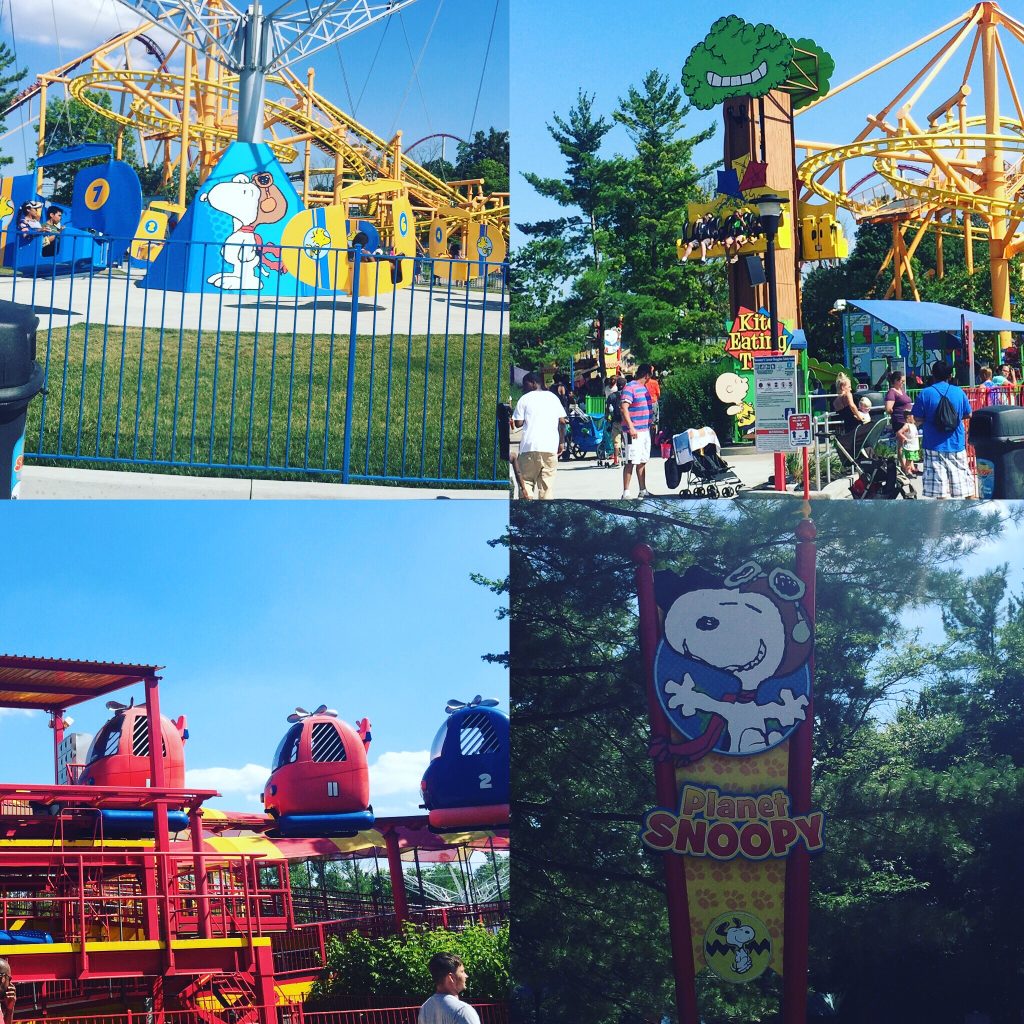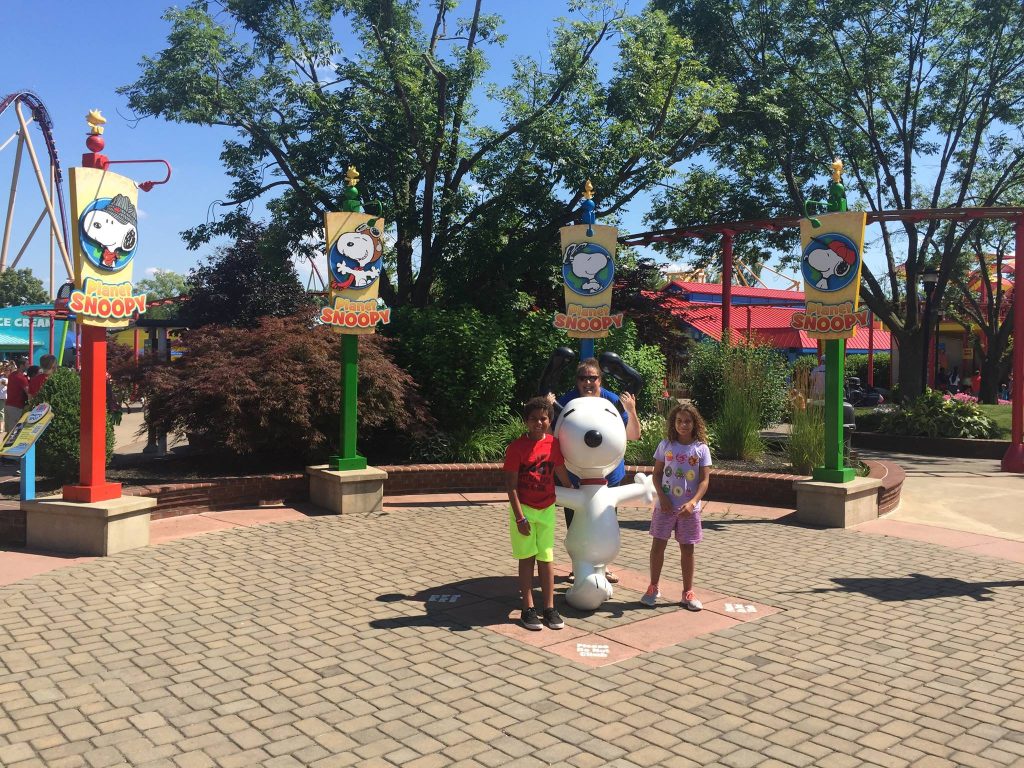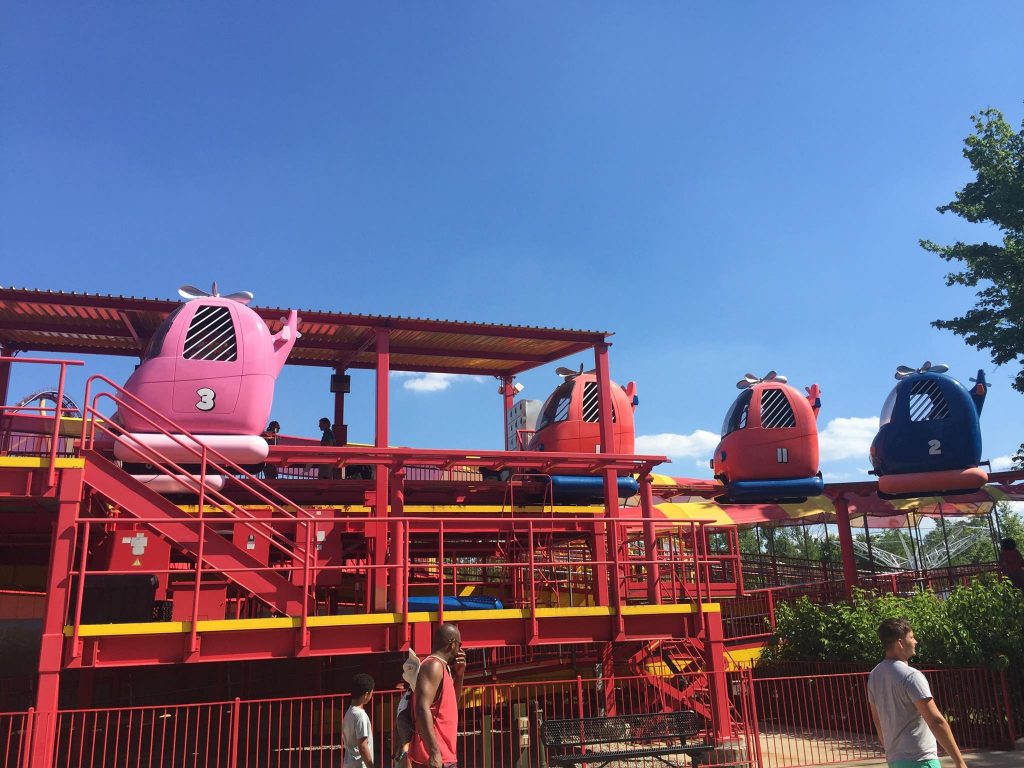 You can even take the kids for some live animal interaction at Snoopy's Barnyard Friends. A Petting Farm with more than 60 animals for guests of all ages to learn about and interact with, including rabbits, sheep, goats, alpacas, miniature horses, steers, pot bellied pigs, and additional exotic animals.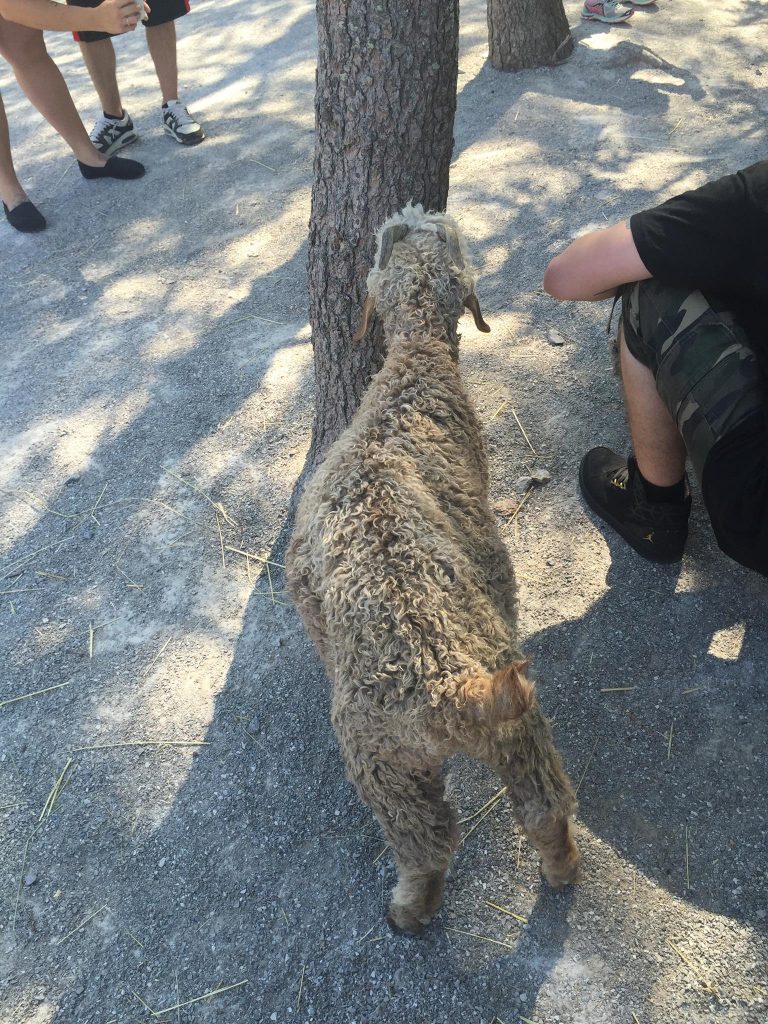 If thrill rides and the kids area aren't enough, Kings Island also has family rides that are great for everyone. We enjoyed taking a ride on Boo Blasters. Somewhat like laser tag, you ride along in your car, shooting your Boo Blaster zap ghosts and skeletons throughout the ride.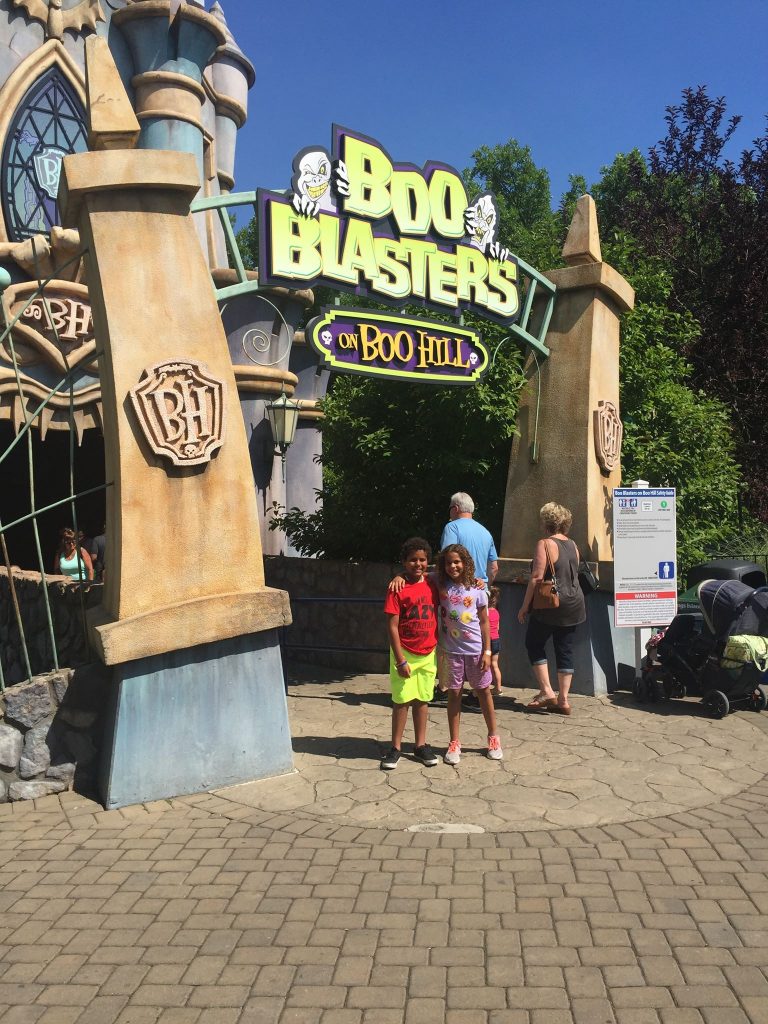 SOAK CITY WATERPARK
After a thrilling afternoon of adventure and excitement in the park, we headed over to Soak City Waterpark for some fun pool time and water slides. From the wave pool to Tropical Plunge, you can literally spend an entire day at Soak City Waterpark alone and have a splashing good time.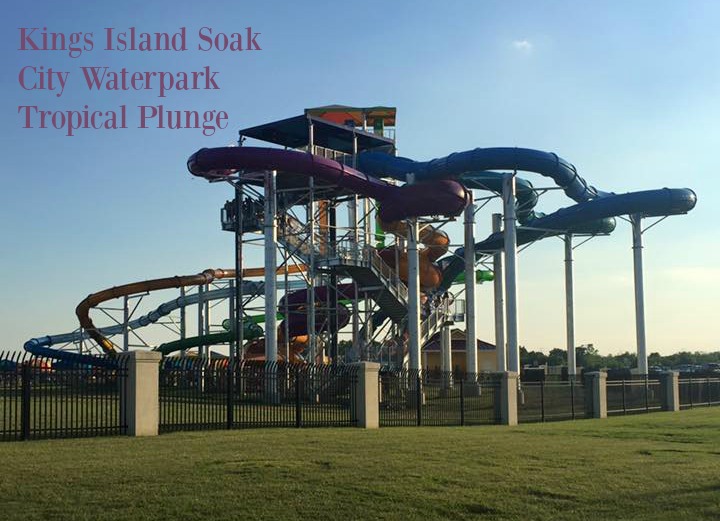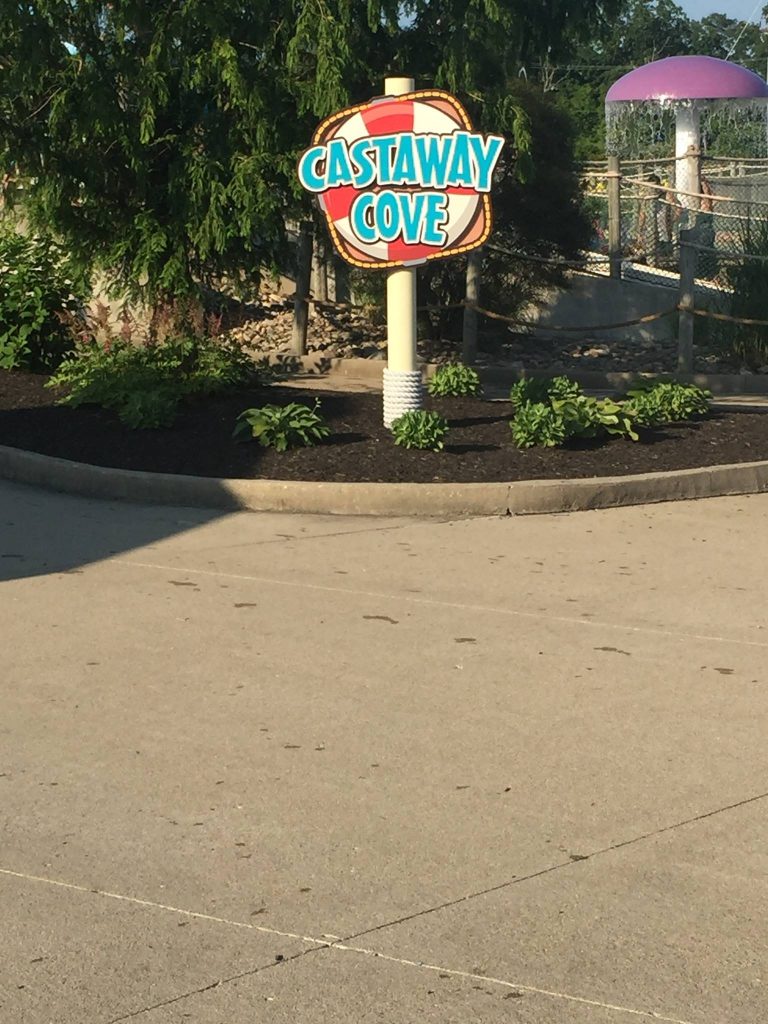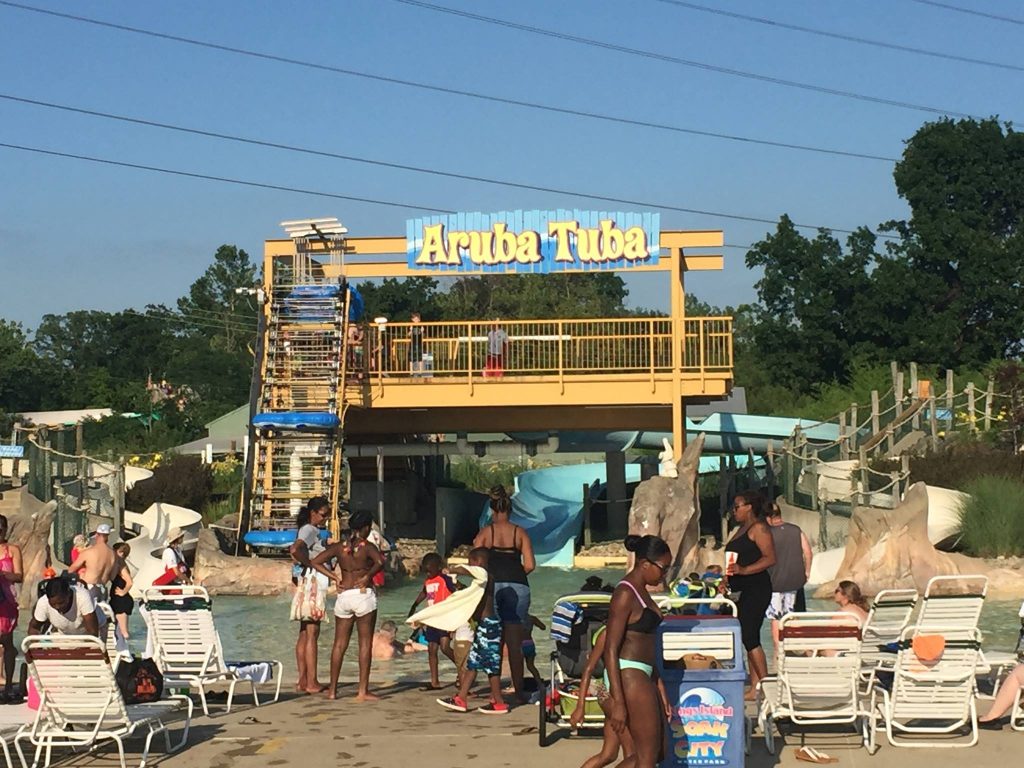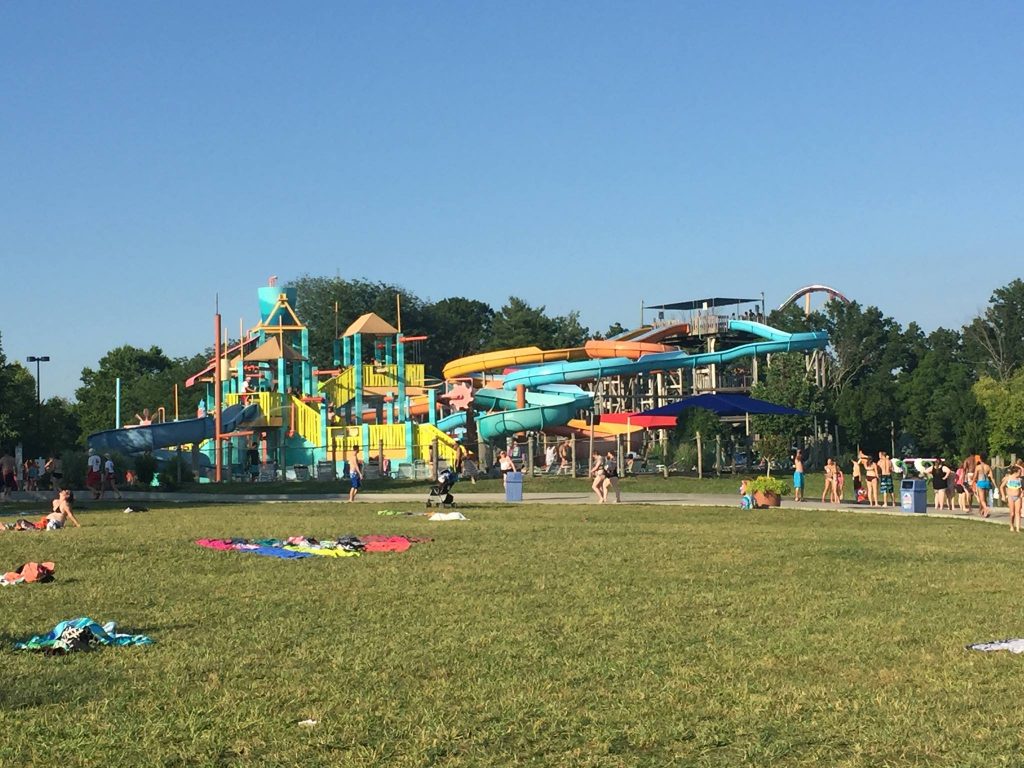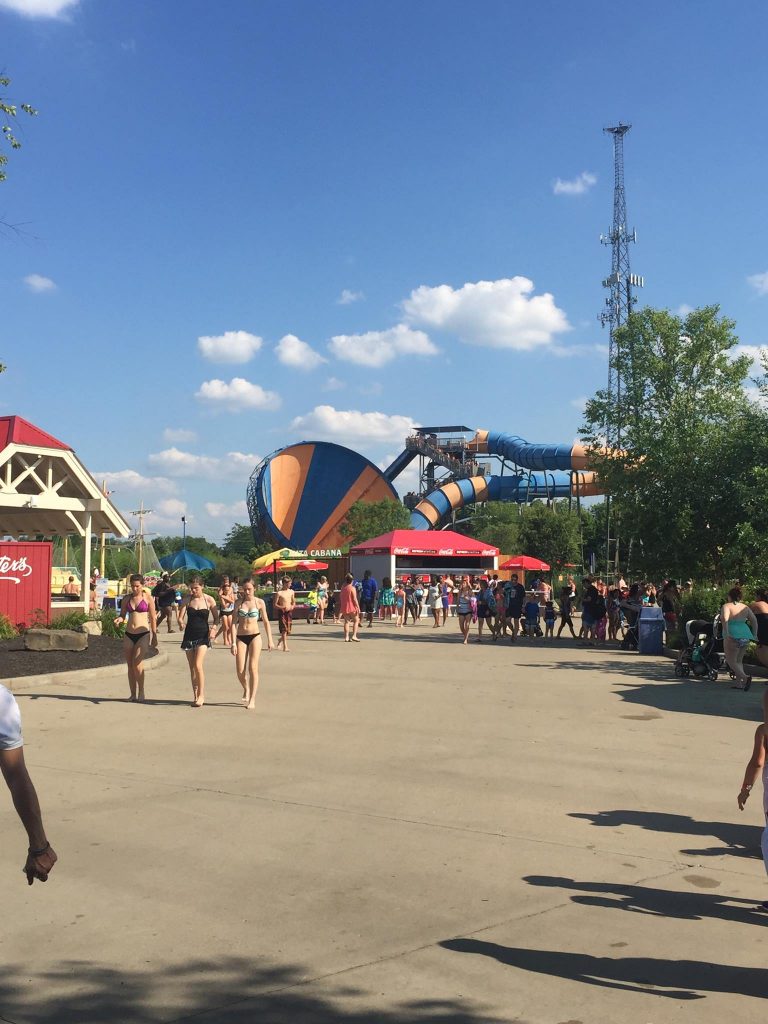 We enjoyed our day at Kings Island Amusement Park and my friends, who were truly Kings Island first-timer's had a blast. The park has so much to offer, you really need to visit it several times to see all of the great attractions, shows, rides and great food.
DINOSAURS ALIVE!
One feature we didn't get to visit, but are sure to see when we head back this summer is Dinosaurs Alive! It gives you the chance to interact and explore with over 65 dinosaurs and more.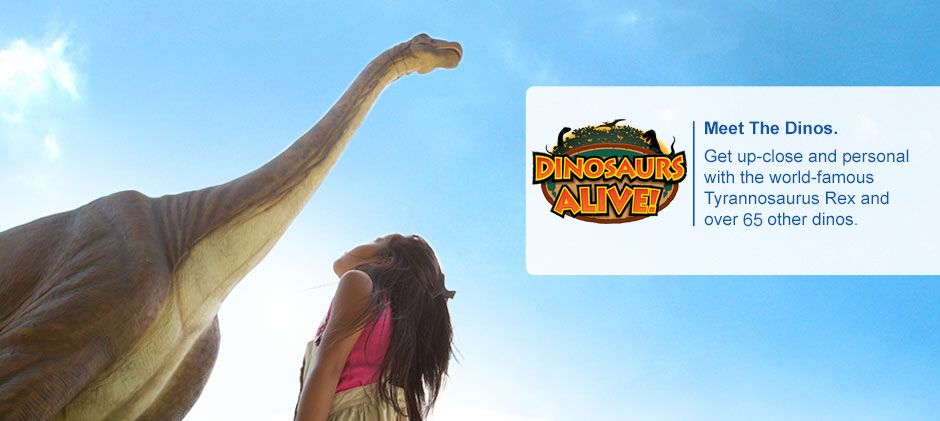 Be sure to stay fully connected socially with Kings Island for the latest sales and park information:
Website | Facebook | Instagram | Twitter
Comment below and chime in! Have you ever visited Kings Island? What are some of your favorite parts?
Some photo credits courtesy of Kings Island. All Rights Reserved.
Disclosure: This post is sponsored by Cedar Fair Entertainment Company in conjunction with Blog Meets Brand, and I have been compensated for my participation. All opinions are my own.