5 Places to Visit for History Buffs
This post may contain affiliate links or I may have received the product free in exchange for my honest review. See full disclosure for more information.
Some people prefer to simply kick back, relax and enjoy themselves when they travel, without thinking too much about anything other than having a good time. Others prefer to understand more about the places they visit; to immerse themselves in the local culture and to dig deep into its history. If you are the latter type of traveler, here are five of the best places to visit in the United States for history buffs.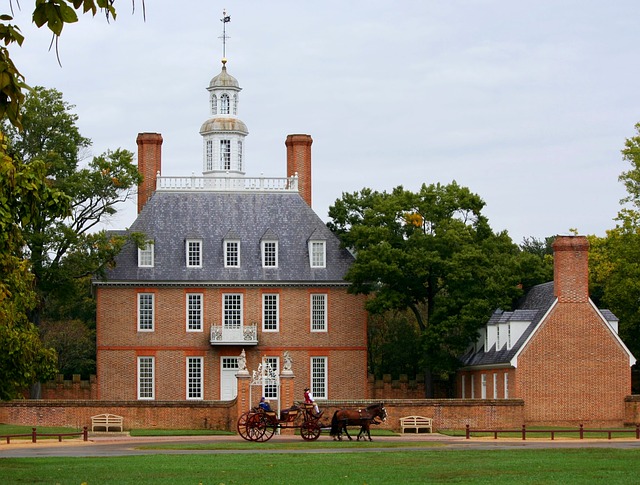 Williamsburg, Virginia
Williamsburg is a small independent city in Virginia that played a crucial role as the center of the American Revolution. It is home to Colonial Williamsburg, a living-history museum that features 17th-, 18th-, and 19th-century buildings and Colonial Revival structures, as well as newer reconstructions. There is much to see and learn here, but for a truly unique experience, book a tour with https://williamsburgghosttour.com/. These guided walking tours allow you to see this historic district in a whole new light.
Williamsburg is one of America's oldest towns, and throughout its more than 300-year history, it has seen its fair share of tragedy, mystery, and strange events. A Colonial Williamsburg ghost tour is the best way to learn more about these events, including the Williamsburg Witch Trials, and the violent horrors that took place during the Civil War. This is a one of a kind spooky yet educational adventure that will convince even the most hardened cynics that history doesn't have to be boring.
Philadelphia, Pennsylvania
Philadelphia is one of the most populous cities in the United States today. Known as the City of Brotherly Love, it played a significant role in the founding of America. It was founded in 1682 by English Quaker William Penn, who intended the city to serve as the capital of Pennsylvania Colony. As such, it is littered with historical points of interest, including the famous Liberty Bell, a symbol of American freedom, and the formidable Independence Hall, where the Declaration of Independence and Constitution were signed.
If you are traveling with children, the Franklin Institute and the Philadelphia Zoo are definite must-visits. The former is a celebrated kid-friendly science and technology museum, while the latter is home to more than 1,300 animals, many of them rare and/or endangered.
Boston, Massachusetts
Massachusetts' capital and largest city, Boston was founded in 1630 and is one of the oldest cities in the United States. Like Williamsburg, it played a major role in the American Revolution, and was the site of many key events during that era, including the Boston Tea Party, the Battle of Bunker Hill, and the Siege of Boston.
Boston has plenty of historical sights to see, but no trip to the city is complete without a visit to Fenway Park, the legendary home of the Boston Red Sox. Here, history and sports intertwine, as it is the oldest ballpark in Major League Baseball and was added to the National Register of Historic Places in 2012.
Galveston, Texas
Galveston, and island city on the Gulf Coast of Texas, was once the capital of the Republic of Texas, and served for many decades as its main port. Since it was the only major port for the enormous state, it was a vitally important city during the Mexican-American and Civil Wars.
If you are planning a trip to the city soon, you must visit Galveston Island Historic Pleasure Pier, an old-fashioned waterfront amusement park that will give you retro feels with its vintage rides and games. Another popular tourist attraction is the Bishop's Palace, a sprawling, ornate Victorian-style mansion that is listed in the National Register of Historic Places and is widely considered one of the most significant Victorian residences in the country.
St. Augustine, Florida
There are plenty of things to see and do in the city of St. Augustine that would thrill both history and architecture buffs. It was founded by Spanish explorers in 1565, and is the oldest continuously occupied settlement established by Europeans in the United States. Don't miss taking a ramble through the Colonial Quarter (formerly known as the Colonial Spanish Quarter,) a colorful living museum depicting life in St. Augustine in the 1740s.
For a relatively young country, the United States is astoundingly rich in history, and there probably isn't a corner within its 50 states that doesn't have a place of interest that would appeal to the curious and eager history buff.