Top 7 Locations For a Destination Wedding
This post may contain affiliate links or I may have received the product free in exchange for my honest review. See full disclosure for more information.
Destination weddings combine both the wedding and the honeymoon in one place. Whether you fancy a luxury hotel, a spectacular beach, or rustic nuptials on a creek bed, the possibilities are endless. Many people choose a destination wedding because of the simplicity. Wedding planning comes with countless details, and simply heading to a beautiful locale and inviting close family and friends takes the pressure off and makes for an enjoyable experience.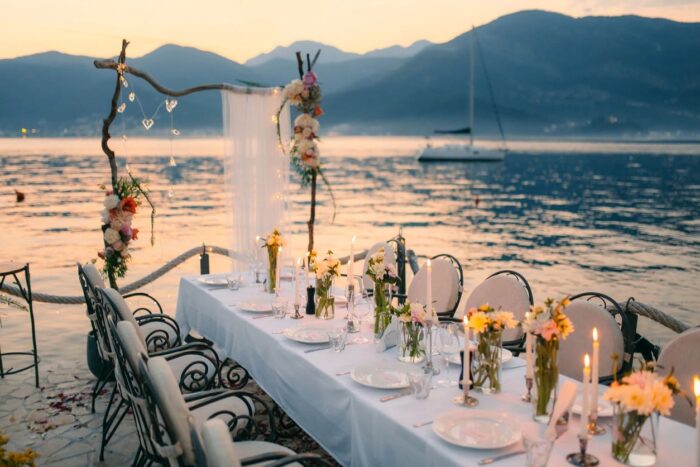 Additionally, technology can be used to take some of the pressure off of wedding planning as well. Instead of sending paper save the dates and invites, the best free wedding websites help you communicate important details and invite those you love. For those who dare to plan an incredible destination wedding, here are 7 of the best places to go.
Mexico
There are countless locations to get married at in Mexico. All of the resorts offer wedding packages that can meet many different price points. The great thing is that the hotel covers all the details. You just book the day and tell them how many people. Choose a resort with all the amenities or close to local attractions. Whether you want to explore Mayan ruins or visit local shops, Mexico has it. Get married on the beach, on a rooftop, or on a mountain top.
Vail, Colorado
Vail might be known for its skiing, but in the summer, the green vistas atop the mountains in Vail are breathtaking. A destination wedding in Vail comes complete with stunning views where the sun hits the mountains through darkened clouds and the quaint town comes alive in the evening. Little shops and delightful restaurants make for an extraordinary destination.
Ireland
The historic castles and ancient ruins in Ireland create a once-in-a-lifetime backdrop for a destination wedding. There are green fields and rustic villages filled with incredible people and small bed and breakfast locations. Planning a wedding here is like planning the most amazing vacation. There are many interesting things to see and do in Ireland.
Newport, Rhode Island
Beaches, boats, and mansions are what make Newport great. This small beach town is packed full of unique and beautiful spots to host your destination wedding. If you're thinking of a little wedding with a huge impact, then check out what Newport offers. After the wedding stay in a beach house or a boat and enjoy the beauty of the ocean in style.
Thailand
Enjoy a trip to the orient with a destination wedding in Thailand. The fragrant foods, friendly people, affordable accommodations, and incredible beaches are the perfect reasons to get married and vacation in Thailand. Take your wedding to the other side of the world and enjoy an adventure in the "Land of Smiles". You can take a hike through the jungle to see elephants and monkeys, or catch the waves on the beach and experience the most beautiful sunsets.
Venice, Italy
One of the most romantic cities in the world, Venice is always a great place to get married. Run through the Piazza San Marco or ride through the canals in a gondola. You might even get lucky and be serenaded by talented vocalists throughout town. Walk hand-in-hand through the cobblestone city and take in all the wonders of historic Italy. Getting married in Venice means you can stay and see the sites or easily hop on a train or rent a car to drive through the beautiful Italian countryside.
Hawaii
Whether you want to spend your time on the beach or hike to the top of dormant volcanoes, there are beautiful places to say "I do" throughout the islands of Hawaii. Find hidden bungalows and luxury hotels with easy access to beaches and relaxing waters. Who doesn't want to say they got married at sunset in Hawaii? There are so many hidden gems throughout Hawaii to make your nuptials unique and spectacular.
A destination wedding can relieve a lot of the stress of wedding planning. While glamping trip to Austin could be a great option, the truth is, a destination wedding to somewhere far away helps you focus on the most important part of the wedding: you and your spouse-to-be. No need to worry about seating arrangements and sending out hundreds of invites. A destination wedding keeps the guest list and the to-do list short. There are beautiful places around the nation and the world to go and start your lives together.