7 Tips for Keeping Up the Value of Your Home
This post may contain affiliate links or I may have received the product free in exchange for my honest review. See full disclosure for more information.
The housing market has been struggling ever since the financial crisis in 2007, but in the past year or so things have been changing for the better. Depending on where you live, 2018 might just be an excellent opportunity to make a profit on your real estate.
Regardless of the shift in the market, potential buyers will still expect to see some effort put into the property so a trimmed yard, some fresh paint, and a nice looking kitchen might just make or break the deal. Even if you're not considering selling this year, your home is one of the most valued possessions you have so regular maintenance always yields a return.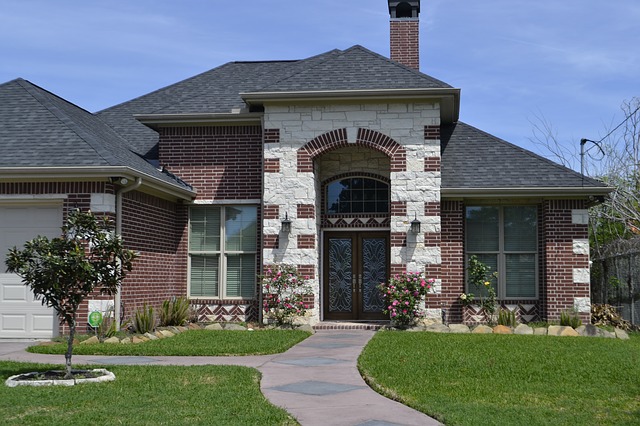 Here are 7 tips on how to keep up the value of your home
Clean And Declutter
Dirt and clutter build up over time and can sink the value of your home more than you think. Unattended walls are a perfect environment for mold growth which not only decreases the value of your home but can also endanger your health.
Cleaning is something you can do on your own and will cost you some effort and time, but hiring a cleaning service is an option as well. There is no such thing as too much cleaning so – even if you're a neat freak – make sure to pay attention to details and check all the nukes and crannies of your home.
Believe it or not, you can gain space without expanding the walls of your home. I'm talking about visual space of course. A room can feel larger if you throw away all the old furniture and junk that you don't really need. Don't be a hoarder and make sure to get rid of unnecessary stuff at least once a year. There are better ways to utilize your attic.
Remodel The Kitchen
As the old saying goes, "The kitchen is the heart of the home," it's also one of the rooms in your house that can bump up the value significantly if renovated the right way. If you're thinking about selling your property and getting a solid return on your investment, remodel the entire kitchen.
That means not just changing up the exterior like countertops, tiles, and lighting, but also replacing the old plumbing and electrical outlets.  If you're planning to continue living in your house and just want to freshen up your cooking space, consider doing a smaller upgrade like repainting your current kitchen cabinets. You could even make it a fun DIY project.
If you're looking to hire someone for your home improvements, make sure do your research thoroughly. Searching online is an option, but word of mouth still has its merits. Ask around in your neighborhood, or at work, someone has surely done some renovation in the past few months.
Adding a water filtration system to your kitchen is also an option and will save you money in the long run by eliminating the need for bottled water.
Go With A Modern Bathroom
Another room that can seal the deal for eager homebuyers is the bathroom. While vintage baths are making a comeback, nobody wants to take a shower surrounded by old, dirty tiles and moldy corners. Regular maintenance and cleaning are most important, but a remodeled, modern bathroom might make the difference.
If you have more than one in your house and are considering renovating both, stick to a single theme. This is aesthetically more pleasing and is an unwritten rule among real estate experts. Houses that have an ensuite are becoming more and more in demand because of their convenience.
Do you have extra space in your bedroom? Consider sectioning out a part of it and adding an ensuite or more commonly called a private bathroom.
Pick Neutral Colors
One of the simplest and cheapest ways to update your home and make it look brand new is a simple paint job. A freshly painted exterior can lure people in, and a well thought out living room painted in an inviting neutral color can make them feel at home.
Even if you're not selling your house, renovating your walls is a cost-effective upgrade you will never regret. I would suggest avoiding bright colors since they tend to turn people away, instead choose neutral, earth tones because they appeal to the majority of people and blend in easier with the rest of your home, making it a more cohesive unit and actually allowing other details to stand out.
Add Some Light
Adding some sunshine to your home will also add visual space. By today's standards, older houses lack light sources so consider improving the situation by making a hole in the wall. Jokes aside, if you have the funds for it, consider adding windows and skylights. They are the best source of natural light and are a great way to lower your electrical bill.
Another great way to illuminate your property is adding can light to rooms you want to be brighter. In this day and age, technological trends are spiraling exponentially. You might be aware of smart appliances you can control via your phone, tablet or computer. If that's something you're interested in, you can install smart lightning and adjust it using WI-FI technology. Being able to set the mood of the room while lounging on your sofa sounds kind of nice.
Take Care of your Roof
A deteriorating roof can be a cause of many problems and can devalue a property substantially. If it's at a stage that it cannot be fixed, consider replacing it with a quality tile or metal roof. Homeowners who are lucky enough to have an aging roof that is still holding on should make sure not to take it for granted and do regular maintenance and cleaning.
Inspect your roof every spring and fall and look for broken tiles that need to be fixed. While you're there look for fungus or algae, they can damage your roof over time and need to be removed by using roof cleaning products. You can buy them almost everywhere, including your local hardware store.
If you're planning to do some roof cleaning on your own make sure to take all safety precautions and use the adequate equipment. Even when using the best roof cleaning products you want to have at least a pair of protective gloves and goggles.
Basic Landscaping Goes A Long Way
We all know how important first impressions are and – when it comes to the housing market – an untrimmed yard is a bad first impression. Boost that street appeal by mowing the lawn regularly and getting rid of all the junk surrounding the house. Long-time homeowners tend to forget to fertilize the ground every season, don't be one of them.
Plan your vegetation layout carefully by picking plants that require less water and are native to your area. These will require far less maintenance and are ideal in states like California that often have mandatory water restrictions.
Owning a home is rewarding and fulfilling, but comes with a lot of responsibilities and jobs that need to be done in order to preserve your home and prevent it from dropping below market value. While some projects are ideal for a DIY weekend, others require professional help.
If you're planning to sell, try avoiding doing too much interior design that gives a striking look. Items like carpets, curtains and fitted furniture are a matter of taste and might be the first thing a potential buyer will want to replace.
If you're going to live there for the next 50 years – be my guest and go nuts with décor. Hopefully, these few tips will give you a basic insight in what it takes to keep and even elevate the value of your home, however, I strongly recommend sitting down with a real estate agent and a financial expert before you invest your time and money in any kind of serious renovation.
Research the market and find out what yields the best return on investment. Your future dream house is just a couple of cans of paint away.